WINTER PLUMBING MAINTENANCE – HOW TO HANDLE COLD WEATHER ISSUES
Plumbing maintenance issues change with the seasons. In the winter, things get particularly interesting, as two elements come together: water and sub-freezing temperatures. The cold season means your pipes – as well as any other household systems that consume water – are at risk. In addition, family habits change during the winter – especially in the Chicagoland area. As people spend more time inside, water consumption rises, putting an extra load on pipes, drains, and water heaters. This winter, protect your property and your family's comfort by following these plumbing maintenance tips.
Frozen pipes are a plumbing maintenance issue every winter here in the Chicago area. It's a very justified concern.
Although water freezes under controlled conditions at 32 degrees, the water in your pipes won't turn to ice the minute the temperature dips below freezing. According to the University of Illinois Building Research Council, the outdoor temperature threshold for frozen pipes is actually around 20 degrees. But in Chicago, we experience average lows of 20 degrees or below in December, January, and February – fully one-quarter of the year.
We all know a cold front can blow in and push nighttime temperatures below that threshold almost any time during the winter. So, it makes sense to be prepared all winter long to prevent frozen pipes, as well as staying armed with the knowledge of what steps to take if it happens.
Two plumbing maintenance measures can help to stave off freezing pipes and resultant pipe ruptures:
Stopping heat loss from water inside the pipes
Allowing for expansion inside a pipe in the event ice crystals do form
Even on very cold nights, the municipal water entering your household supply lines is cold enough to freeze. That's because municipal water lines and the main supply line to your house are generally buried below the frost line, where latent heat energy in the ground keeps water in the pipes above freezing. When the supply pipe comes to the surface and enters your home, however, heat in the water dissipates into the colder air, and freezing may occur.
Here are some ways to reduce heat loss from pipes:
Have questions about any of these tips? Contact the plumbing experts at Black Diamond today!
Outdoor Protection
Some homes have quite a bit of ancillary household plumbing that's outside, and this is even more vulnerable to freezing. In some cases, freezing in exterior plumbing can affect indoor pipes. Here are some examples.
If Worst Comes to Worst
If your pipes freeze despite proper plumbing maintenance measures, you need immediate professional help. Don't wait for the pipes to thaw so you can verify damage. Pipe ruptures may occur someplace distant from the actual site of ice formation and may be concealed within inaccessible spaces. Water damage can be extensive before you are able to locate and evaluate the problem. During freeze conditions, be alert to any unexplained decline in water pressure or a complete cessation of water at any faucet or other outlet. These are red flags that should not be ignored. Turn off household water at the main supply valve, and contact a reputable plumbing professional immediately.
Household Occupancy
Winter's an indoor season for many. This means the demand on your plumbing system rises. Also, the number of guests and festivities in your home rises with the holiday season, and this also increases demand on your plumbing system. A few maintenance guidelines can help to keep your supply lines and drains running freely.
If you need to schedule winter plumbing maintenance, contact Black Diamond Plumbing & Mechanical.
Request Service
Please fill out the form and we will get in touch with you shortly. We look forward to serving you!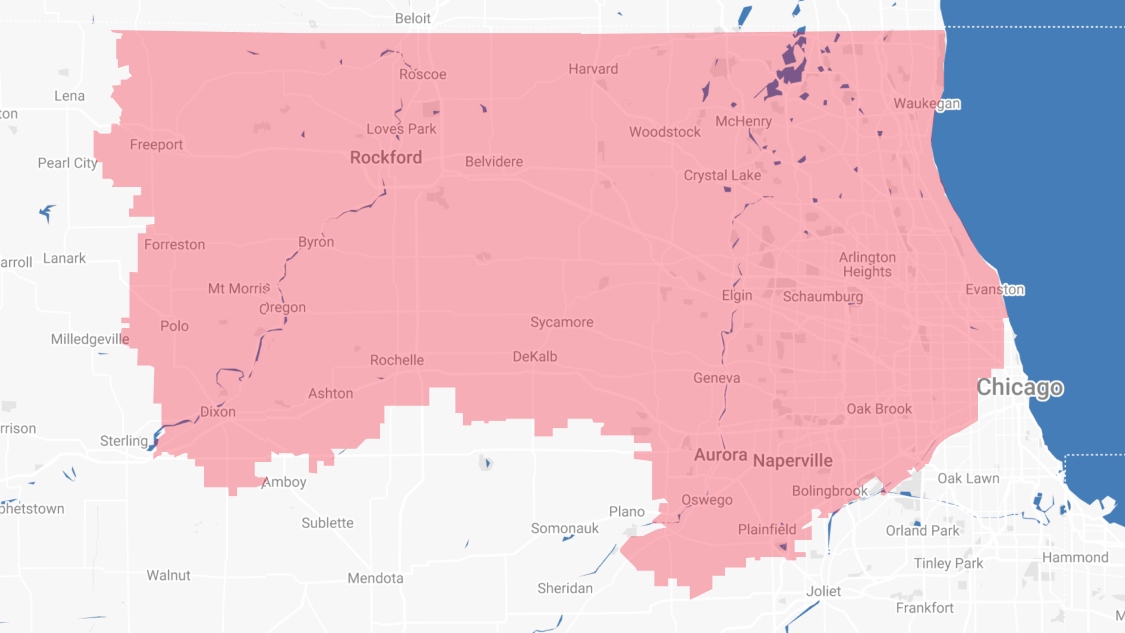 Proudly Serving
The Chicagoland Area
Addison | Algonquin | Antioch | Arlington Heights | Aurora | Barrington | Bartlett | Batavia | Beloit | Belvidere | Bensenville | Bloomingdale | Bolingbrook | Buffalo Grove | Byron | Caledonia | Capron | Carol Stream | And Much More!
VIew ALL