The Do's and Don'ts of Holiday Plumbing
During the holidays your garbage disposal and (possibly) your toilet get used more than usual. With all the cooking and family staying with you, the experts at Black Diamond want to give you a few helpful tips to keep your plumbing system in tip-top shape during the holidays.
Garbage Disposal
The most important thing to remember when using your garbage disposal is always keep the water running while the disposal is chewing up the food. Think of it like making a smoothie. The more water you add, the more it liquifies the smoothie. It's the same concept with your garbage disposal. The longer you run the water, the more your waste will be liquefied and move through your pipes easier.
Try to put smaller increments of food down the disposal at a time. This will prevent it from jamming and then causing a blockage.
Be aware of the type of food you're putting in. When it comes to the disposal, not all food is created equal. Here are a few foods to especially avoid:
Fibrous foods – the texture of these foods doesn't break down as easily and it's not good for your sanitary system itself
Potato skins – because they are so flimsy, the blades in your disposal don't chew them up as finely
Pasta – the starch in pasta could potentially stick in a pipe or disposal if it isn't properly flushed
Eggshells – these can stick to your drain or the blades in the disposal and other foods that go down the pipe can form a clog
Coffee grounds – think about how coffee grounds build up in your filter in the coffee pot. Putting coffee grounds down your drain will have a similar effect in your drains
Our last garbage disposal tip is to make sure you continue to run the water well after your waste has gone down the drain. We recommend running the water for a true 10-15 seconds. Just because your food is down the drain, the water still needs to carry it to other pipes to leave your plumbing system.
Toilet
The most important thing to do when it comes to your toilet is to inform guests to not flush feminine products down the toilet. The absorbent properties in these products will likely clog up your pipes. Some general guidelines for the holidays are:
Have your main line and septic system inspected – if there's any sort of build-up that might get overwhelmed with more than usual use, you don't want to find that out with a house full of guests
Winterize your hose bibs – now that winter is upon us, make sure all outdoor hoses are disconnected from your home along with sump pump discharge lines. Disconnecting these lines will prevent freezing and damaging the lines. If your sump pump line isn't disconnected, your pump could burn out and fail if the line is frozen
Plumbing problems are never convenient, but they are even less so when you have a house full of family and friends celebrating the holidays. Keep these do's and don'ts in mind not only during the holiday season but year-round. And remember, the experts at Black Diamond are always there when you need them!
Request Service
Please fill out the form and we will get in touch with you shortly. We look forward to serving you!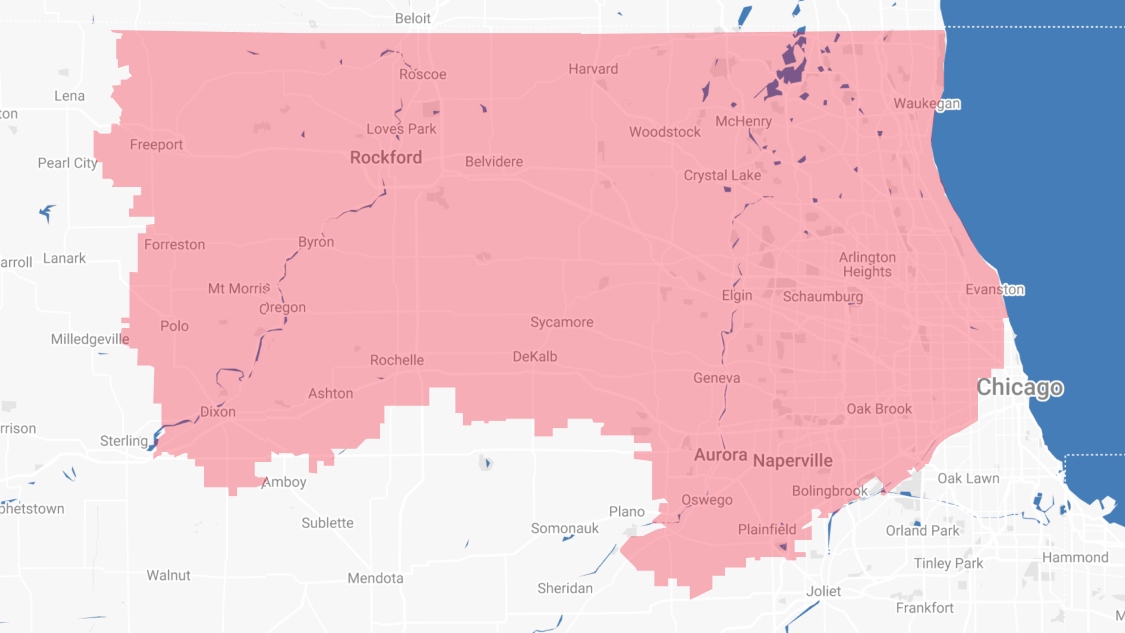 Proudly Serving
The Chicagoland Area
Addison | Algonquin | Antioch | Arlington Heights | Aurora | Barrington | Bartlett | Batavia | Beloit | Belvidere | Bensenville | Bloomingdale | Bolingbrook | Buffalo Grove | Byron | Caledonia | Capron | Carol Stream | And Much More!
VIew ALL