What Type of Air Conditioner Is Best for My Home?
If your Chicago area home is getting hot and you don't have an air conditioner, then it may be time to consider investing one. At Black Diamond Plumbing & Mechanical, our goal is to help you find exactly the unit you need to enjoy a cool, comfortable home. Here are some common types of air conditioners you might consider and some information on what they can do.
Window Air Conditioners
Window air conditioners fit into your window, providing cooling into the room in which they are installed. They are simple to install and have all of the important parts in the telltale box. However, because they are not connected to the ductwork, they will not cool the home evenly. You may need to use fans to move the cooled air through your home, and you will need more than one if you have multiple hot spots in your home. Still, this is a cost-effective, instant, and easy-to-install option if you are in a pinch.
Portable Air Conditioners
If you want to be able to cool areas of your home where a window unit won't work, or if you want to move your cooling unit around the home, a portable air conditioner might be the right fit. These units have hoses that you run to a window to carry air in and out as the system cools the air. Like a window unit, these have all of the parts inside one box.
These units are far more expensive than window units. Like window units, they do not require a connection with the ductwork to function. In general, this type is seen as a last resort, because they are less efficient than window units.
Ductless/Split Air Conditioners
If you are ready for something a bit more permanent, but don't have the ability to tap into ductwork, a ductless or split unit is a great option. This type of unit has an indoor component mounted on the wall and an outdoor component that sits outside the home. These units will require you to run wires or hoses through the walls, but they can be installed by many homeowners with moderate DIY skills.
These units have excellent cooling power and provide the closest to central air as possible. However, like window units, they are only functional in the room they are installed, so you may need to use fans to move air through the home.
Central Air Conditioner Installation
The best and most effective way to cool your home is through a central air conditioner. Central air requires ductwork to work properly, and if you don't already have ductwork from your furnace, this can be an invasive addition. That said, a central air conditioner is the only option that will evenly cool all of your home.
Also, central air conditioners will provide cooling much longer than some of these other types. They are designed to be long-term cooling solutions. This is an excellent investment in your home, as central air conditioners will provide increased value for your property while improving the comfort of your family.
Air Conditioner Installation in Chicago, IL
If you are interested in installing a new central air conditioner or a ductless system, you need professional help to ensure the right fit and the right installation. Contact the team at Black Diamond Pluming & Mechanical for help, and ensure that the air conditioner you choose will properly cool your home. Call (866) 350-4793 to learn more!
Request Service
Please fill out the form and we will get in touch with you shortly. We look forward to serving you!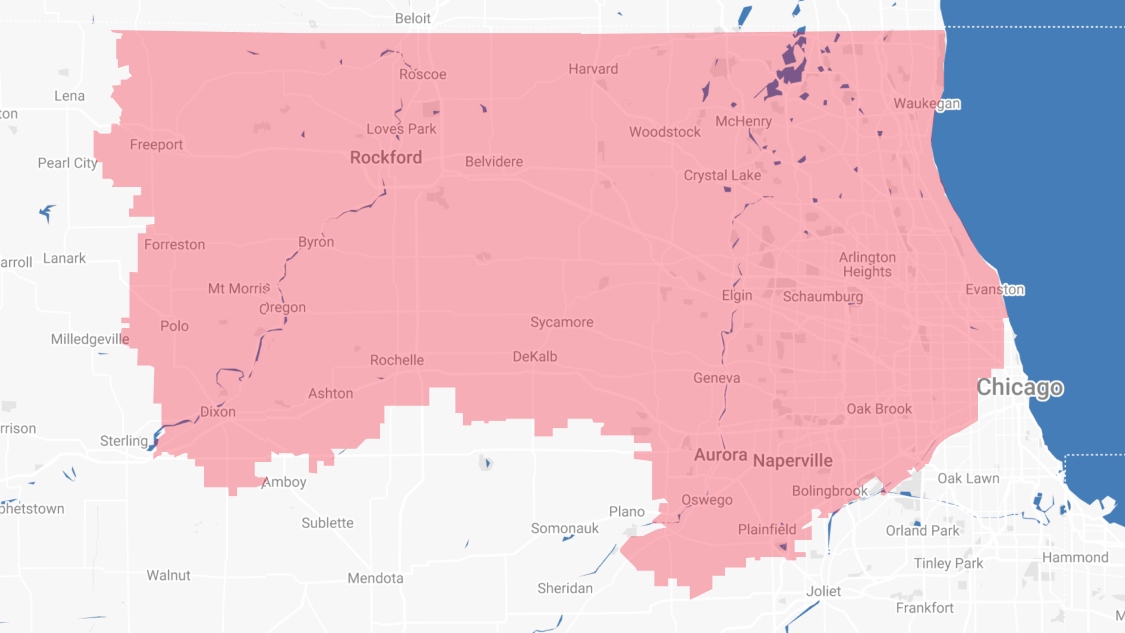 Proudly Serving
The Chicagoland Area
Addison | Algonquin | Antioch | Arlington Heights | Aurora | Barrington | Bartlett | Batavia | Beloit | Belvidere | Bensenville | Bloomingdale | Bolingbrook | Buffalo Grove | Byron | Caledonia | Capron | Carol Stream | And Much More!
VIew ALL