Identifying Fixable (and Not-So-Fixable) Furnace Issues
The last thing you want during a Chicagoland winter is for your furnace to start acting up. However, do you know how to differentiate between the small problems and the large issues? Many common furnace problems are fixable, and it's important to know what to look out for so you can properly describe the issues to a professional. Understanding furnace issues is also the best way to determine if it's time for you to replace your Algonquin, IL home's furnace, or to keep up with regular maintenance for a few more years.
Small Fix: Dirty Air Filters
If you're having indoor air quality (IAQ) issues or lower furnace efficiency, check to see how long it's been since you've changed the air filters in your system. They need to be changed once every couple of months, depending on the type of filter you buy and the specifications of your HVAC system. Forcing air through dirty filters means the furnace has to work harder, and you might find that you're turning up the thermostat more frequently just to maintain your usual level of comfort. You can change the filters on your own. Just make sure you buy the kind your system needs, which you can check in your manual.
Small Fix: Thermostat Settings
Your furnace's ability to heat your home may be impaired by how you have your thermostat set. You can change the setting of the fan from "on" to "auto," and each setting has benefits. "Auto" runs the fan only when the HVAC system is producing hot air (or cold air in the summer), whereas the "on" setting means the fan is on all the time. Running the fan all the time will make your electricity bills higher, but it also might improve your IAQ because it circulates the air through your house better. It may also keep you warmer by ensuring the warm air circulates throughout your home.
Professional Repair: A Yellow Pilot Light
If you notice your pilot light is yellow instead of blue, call someone immediately. This may indicate a carbon monoxide leak. Even if that's not the culprit, a yellow pilot light isn't a good sign. It should be burning blue and consistently, not flickering or changing colors. Typically, a crack in the heat exchanger is what causes carbon monoxide to leak. You can have the heat exchanger replaced if the rest of the furnace is still in good condition, but you never want to run a furnace with a cracked heat exchanger.
Check for other carbon monoxide warning signs as well. Soot streaked around the furnace, rust on the pipes, no chimney draft, and condensation on your windows are all indicators that you may have a carbon monoxide leak. You should have detectors on all floors of your house, but don't rely solely on them. Know the warning signs and call in a professional if you have any doubts.
Professional Repair: Worn-out Mechanical Components
Like in any part of your HVAC system, the mechanical components of your furnace eventually start to wear out, even if you always have maintenance check-ups. The need for tightening or part replacement isn't necessarily an indicator that your furnace needs to be replaced; if the rest of the furnace is in good condition, replacing a few parts is something an HVAC professional can do to keep your current furnace running for a while longer.
The blower belt can come loose or wear out, which causes a serious dip in efficiency. Your ball bearings also might need to be oiled, or they might need to be replaced after a while. Sometimes, all the furnace really needs is to be looked over and have any loose components tightened down. The only people qualified to make that assessment, however, are trained HVAC professionals. They can tell you how much of a repair is required when the mechanical components start to wear out.
Professional Repair: Strange Noises
Hearing weird sounds from your furnace is one of the signs that those mechanical components mentioned above are on their last legs. Scraping sounds are common from a furnace that needs to be repaired. They escalate into a loud metal screeching noise if left alone long enough, and this is because scraping sounds indicate a blower or motor problem. Either the wheel has come loose from the blower or it has broken completely.
Squealing sounds may mean your motor needs a repair or your blower belt needs to be replaced. It can also indicate that parts of your motor might need to be lubricated, which isn't as big a deal as some of these other issues, but they still need to be fixed by a professional. If you hear banging or popping, it means the inside of the furnace is dirty. This can affect the combustion of the gasses inside, which causes a host of problems, like cracking your heat exchanger. Routine maintenance keeps everything clean inside and will prevent this from happening.
Professional Repair: Blower Cycling
The blower should be on when heat is coming out of your system. Sometimes the blower starts switching on and off when your furnace isn't actually heating the air. A number of things cause this to happen, from a badly installed sensor and fan switch to missing gaskets to thermostat malfunctions. Call in a professional, who will figure out what's causing the blower to switch on and off and will be able to repair the problem.
New Furnace: Over 15 Years Old
Furnaces are designed to last a long time. You could live in a house for over a decade and never have to worry about getting a new furnace. But, eventually they wear out, and if your furnace is over 15 years old, you should seriously consider investing in a new one. Even if it's still performing reasonably well, at this point in the furnace's life, it's not nearly as efficient as newer models, and it's going to start needing significant repairs soon if it doesn't already. You'll save on fuel costs and maintenance costs by replacing it with a new model.
New Furnace: Constant Repairs
A number of smaller problems, like running out of fuel or having worn out components, can cause the furnace to produce far less heat than it usually does. Occasional repairs are no big deal as your furnace ages, since this actually helps it live longer. However, if you find yourself calling in the HVAC technician several times a season and your furnace still isn't producing hot air very well, you need a new one. At this point, the repairs are only temporary fixes, and you're probably spending more repairing the furnace than you would be investing in a new model.
New Furnace: Multiple Problems
Sometimes you won't face lots of huge repairs. Rather, you'll end up with a lot of tiny signs that your furnace is ready for replacement. Your IAQ will slowly deteriorate, and you may find that the air in your home is constantly too dry. You may also find a slow increase in heating costs, or that you have to run the furnace more than you used to in order to achieve the same level of heat and comfort you've enjoyed in years past.
Since smaller problems can creep up, you may not notice them the way you do when a significant issue happens. It's important to keep track of how often you need maintenance, how much you're spending on heating, and any new IAQ issues that are cropping up. It's probably time to say goodbye to your furnace.
The best way to stave off these problems is to schedule routine fall furnace maintenance every year. If you haven't had maintenance in a while, call a professional today, even if your furnace seems fine. A properly maintained furnace will last much longer and is safer to have in your home. Plus, it's easier to tell when maintenance and repairs simply aren't working anymore. The professionals at Black Diamond Plumbing & Mechanical, Inc. can answer all your furnace questions and perform your repairs. Call today at (866) 350-4793.
Image provided by Shutterstock
Request Service
Please fill out the form and we will get in touch with you shortly. We look forward to serving you!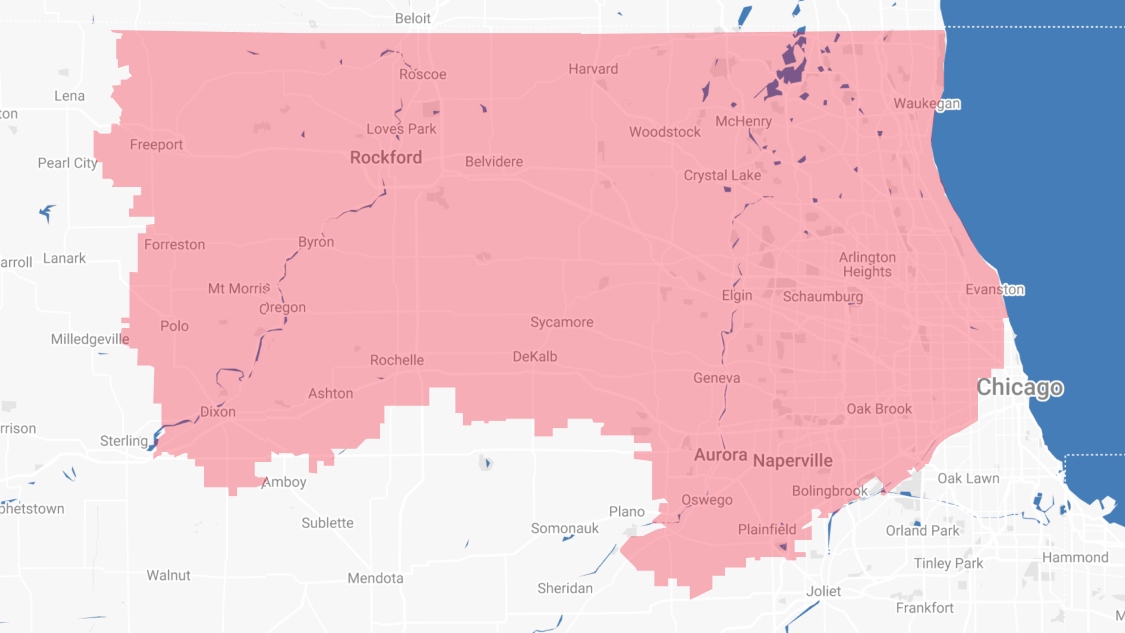 Proudly Serving
The Chicagoland Area
Addison | Algonquin | Antioch | Arlington Heights | Aurora | Barrington | Bartlett | Batavia | Beloit | Belvidere | Bensenville | Bloomingdale | Bolingbrook | Buffalo Grove | Byron | Caledonia | Capron | Carol Stream | And Much More!
VIew ALL