Duct Sealing in Chicagoland
According to the Department of Energy, homes leak between 25% and 40%, meaning air is not getting to designated spaces causing hot or cold spots in your home, excessive dust and high energy bills. Leaking ducts let dirt, pollen and other contaminates into and circulated throughout your home. Leaking ducts cause your HVAC system to work harder to deliver air throughout your home. This makes your HVAC system run longer, wearing out your equipment faster and causing discomfort in your home. Our goal at Black Diamond is to get your home and HVAC system running to its best potential.
Black Diamond is proud to offer Aeroseal technology to eliminate leaking ducts in your home – even the ones behind your walls, in your crawlspace and in your attic. 
SCHEDULE NOW
Our Duct Sealing Process
We begin with a comprehensive test. We block off all your vents and registers to pressurize your system. The pressurization allows our technology to find all the cracks and holes where air is leaking. We hook up the Aeroseal technology to evaluate your pre-seal air duct leakage, measure the overall size of the cracks and leaks in order to give you a before and after report.
We use precision technology to seal your ducts. We'll set up temporary ductwork so our sealant formula can be distributed throughout your ductwork. While sealing, we monitor your system's performance and show you the improvements in real-time. Our technology is so precise that only the amount of sealant needed to fill the holes and cracks in your ducts is used. We do not coat the inside of all your ducts.
You see and feel the difference. Upon completion, you receive a formal certificate of completion that includes a detailed analysis of before and after system performance. You'll experience more even room temperatures, cleaner air, and reduced energy bills.
Why Choose Black Diamond?
When you choose us to seal your leaky ducts, you are not only getting expert service, we also promise you:
NADCA-Certified
We treat your home like our own
Safety measures taken in home
10-year warranty on the seal
Affordable pricing
Financing available
Homeowner Benefits of Air Duct Sealing
When you schedule duct sealing service, you can expect several benefits to your air quality and HVAC equipment, including:
Less dust
More efficiently ran HVAC equipment
Less allergy and asthma symptoms
Cleaner air quality
Lower energy bills
And more!
Schedule Air Duct Sealing Services Today!
 Our priority is to provide you with clean, safe air ducts and total home comfort. Our NADCA-certified duct work specialists can answer any question you have about your home's air ducts.
Call Black Diamond Plumbing & Mechanical at (866) 350-4793 to schedule air duct sealing service today!
Request Service
Please fill out the form and we will get in touch with you shortly. We look forward to serving you!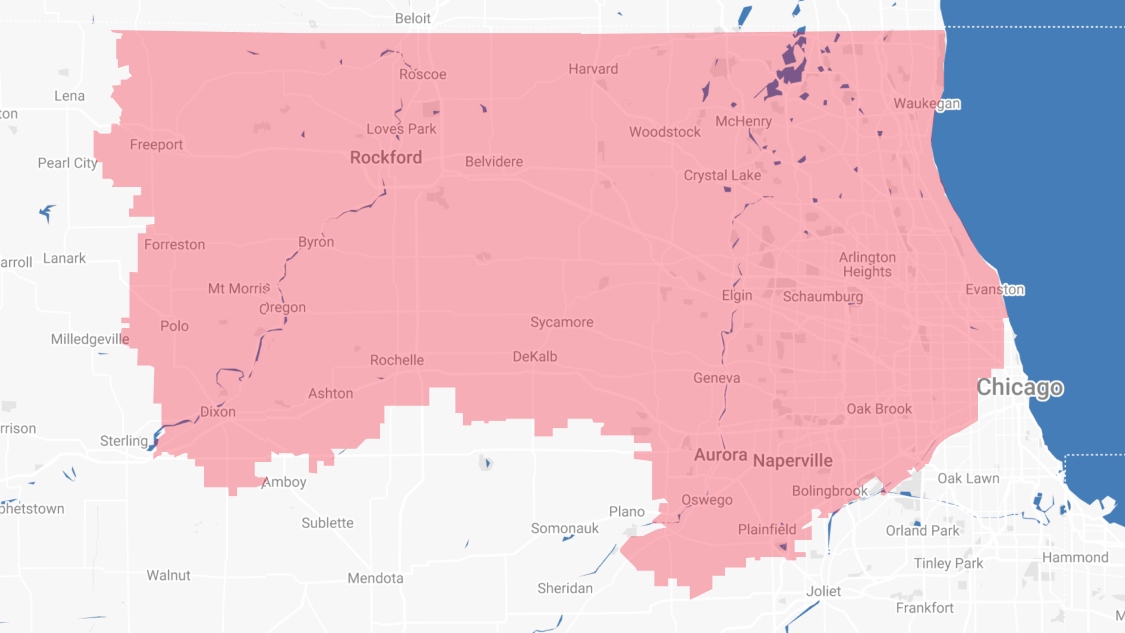 Proudly Serving
The Chicagoland Area
Addison | Algonquin | Antioch | Arlington Heights | Aurora | Barrington | Bartlett | Batavia | Beloit | Belvidere | Bensenville | Bloomingdale | Bolingbrook | Buffalo Grove | Byron | Caledonia | Capron | Carol Stream | And Much More!
VIew ALL