Duct Cleaning Services in McHenry, IL
Serving Crystal Lake, McHenry & Surrounding Areas
Dust mites, mold, mildew, and more can grow in your air ducts, exposing your family to harmful contaminants. Air duct cleaning can reduce the contaminants in your ducts as part of a comprehensive indoor air quality treatment.
Black Diamond Plumbing & Mechanical provides air duct cleaning services in Chicago. We can help remove these harmful contaminants from your home's ductwork.
Call (866) 350-4793 to schedule your duct cleaning with Black Diamond today.
SCHEDULE NOW
About Our Air Duct Cleaning Service
Our duct cleaning services meet NADCA specifications. We use specialized tools that let our technicians access even the hardest-to-reach areas of your ductwork — including the sections that aren't visible.
Our air duct cleaning service includes:
An initial test of your HVAC system
A visual assessment of the condition of your ductwork
A report of any damage found in your duct system
A thorough cleaning of the entire duct system according to NADCA standards
A final test of the HVAC system to ensure it's still operating correctly
While many duct cleaning companies cut corners, we invest in the highest-quality tools and equipment, like our 25-horsepower vacuum, to ensure every job is done right.
Want to schedule duct cleaning in your home? Call Black Diamond Plumbing & Mechanical at (866) 350-4793.
Dryer Vent Cleaning Services
Dryer vents are similar to your air ducts because they also get full of dust, lint, and dirt over the years. However, if too much lint and dirt get trapped in your dryer vents, you could risk a house fire.
Black Diamond cares about your safety and cleans dryer vents throughout McHenry and Rockford.
Why Choose Black Diamond?
Since 1999, Black Diamond has been a leading provider of ductwork cleaning services to Chicago homes and businesses. Our top priority is providing clean and safe air ducts and dryer vents.
Our trained technicians always show up with the proper tools for the job.
Our industrial-strength vacuum can reach every nook and cranny of your home's air ducts.
Our staff includes over 50 professionals and NATE-certified technicians.
Schedule Duct Cleaning Service Throughout Chicagoland
Want to eliminate contaminants from your ducts and improve your home's indoor air quality? Call Black Diamond today to schedule duct cleaning services.
Check out our full list of service areas.
Frequently Asked Questions
What is air duct cleaning?
Duct cleaning is a procedure to remove harmful contaminants in your air ducts, leaving them clean and clear of dust, mold, and debris. Duct cleaning can also remove allergens that have built up, which could help those with seasonal allergies or respiratory conditions breathe easier.
Does air duct cleaning help with allergies?
If your HVAC systems and air ducts aren't properly installed and maintained, they can get contaminated with dust, pollen, or other contaminants. Mold and mildew can also grow in your home's air systems. Some of these contaminants cause allergic reactions.
The EPA recommends cleaning your air ducts if there's substantial visible mold growth inside sheet metal ducts or if ducts are clogged with excessive amounts of dust and debris.
How do I choose the best duct cleaning company?
Don't assume all duct cleaning service providers are knowledgeable and responsible. Be wary of duct cleaners who claim to be certified by the U.S. Environmental Protection Agency (EPA). The EPA does not establish duct cleaning standards or certify duct cleaning companies.
When hiring a duct cleaner, ask what experience they have in cleaning duct systems like yours. Ask what procedures they'll use to protect you and your home from contamination and how they comply with NADCA's air duct cleaning standards.
When is duct cleaning necessary?
If someone in your family suffers from a respiratory condition, duct cleaning could make sense as part of an overall plan to reduce triggers in the home. It's also wise to clean the ducts after a new home is built and after major remodeling projects to get rid of construction dust.
You should also consider duct cleaning if rodents or pests have infiltrated the ductwork, if water has gotten into the ducts, or if pet dander or nicotine smoke is in the home.
Request Service
Please fill out the form and we will get in touch with you shortly. We look forward to serving you!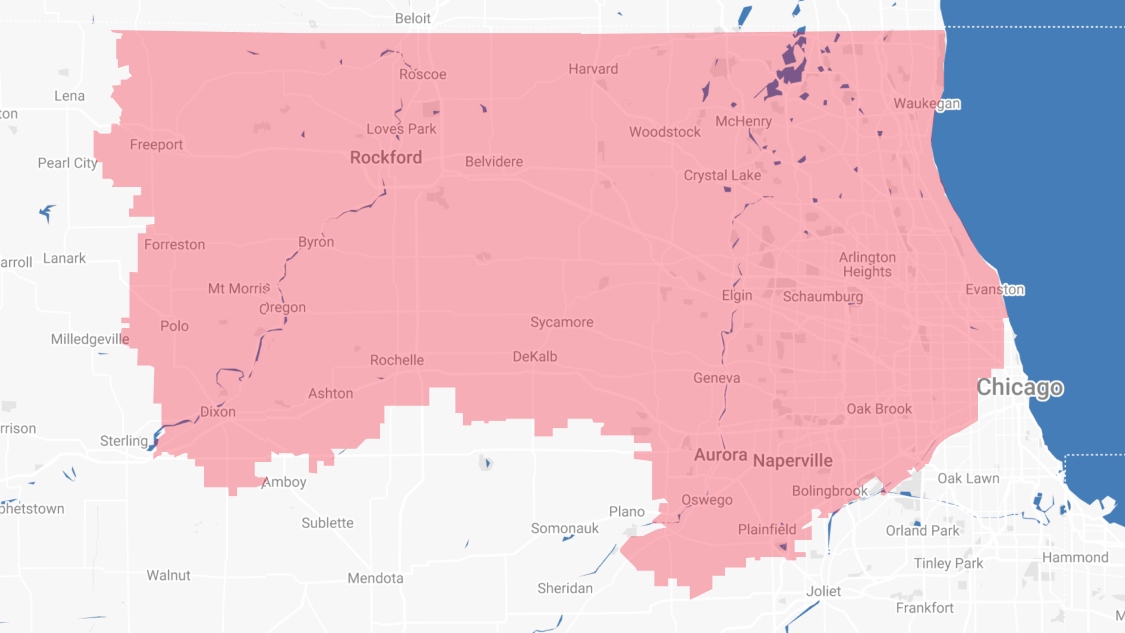 Proudly Serving
The Chicagoland Area
Addison | Algonquin | Antioch | Arlington Heights | Aurora | Barrington | Bartlett | Batavia | Beloit | Belvidere | Bensenville | Bloomingdale | Bolingbrook | Buffalo Grove | Byron | Caledonia | Capron | Carol Stream | And Much More!
VIew ALL