Local Aeroseal Experts in McHenry, IL
When it comes to your HVAC system's efficiency, unsealed air ducts can cost you a lot in high energy bills. At Black Diamond Plumbing & Mechanical, we're proud to offer superior Aeroseal services to ensure that your ductwork is top-notch and help boost your comfort.
Since 1999, we've provided world-class service in McHenry and surrounding areas, and with our commitment to answer the phone, day or night, 365 days a year, you can rest assured that we're here for you when you need us.
Call (866) 350-4793 to schedule Aeroseal services in McHenry, Crystal Lake, or nearby.
Aeroseal 
Aeroseal is a patented technology that's applied throughout your home's ductwork. The aerosol-based sealant can close cracks and gaps of a variety of sizes to give your vents a tight seal from the inside. With your newly sealed ducts, you'll get increased HVAC performance and home comfort and reduced dust and debris.
Call our experts today at (866) 350-4793 to learn more about Aeroseal.
The Benefits of Aeroseal
With Aeroseal duct sealing, you'll get amazing benefits, including:
Increased comfort: Issues associated with leaking ductwork include uneven temperatures throughout the home, decreased airflow, and overall stuffiness. With our duct sealing services, you'll be more comfortable in your home.
Improved HVAC performance: Unsealed ducts can let heated and cooled air escape and 25–40% energy loss, and your HVAC must work harder to get your home to the desired temperature. With sealed ducts, your system can work more efficiently and have less wear and tear.
Reduced dust: If your ducts have cracks, pollutants can get in, resulting in a dusty home, poor indoor air quality, mold, and more. With Aeroseal, your ducts will no longer accumulate excess contaminants and blow them throughout your home.
Lower energy bills: Sealed ductwork means increased HVAC efficiency and a better-performing system, which can lead to up to 30% savings on your energy bills.
SCHEDULE NOW
Our Aeroseal Services
At Black Diamond, we install Aeroseal throughout McHenry for our residential customers. Installation includes three key steps:
We'll block your air vents and registers to pressurize your system before hooking up our Aeroseal machine to measure your current air duct leakage.
Next, we distribute our sealant formula throughout your ducts while monitoring the improvements. 
Finally, we'll measure your system leakage after the service is complete to ensure you're left with superior results.
Call (866) 350-4793 today to request Aeroseal services in McHenry, IL.
Why Choose Us?
At Black Diamond, we believe in providing our customers with only the best in customer service. For over 20 years, our technicians have provided exceptional service in McHenry and the Chicagoland area thanks to their extensive skills and lengthy training, and they always arrive on time. With a variety of certifications and commitment to flat-rate pricing, we're a trusted provider for all your home service needs.
Call Black Diamond today at (866) 350-4793 to schedule Aeroseal services in McHenry.
Request Service
Please fill out the form and we will get in touch with you shortly. We look forward to serving you!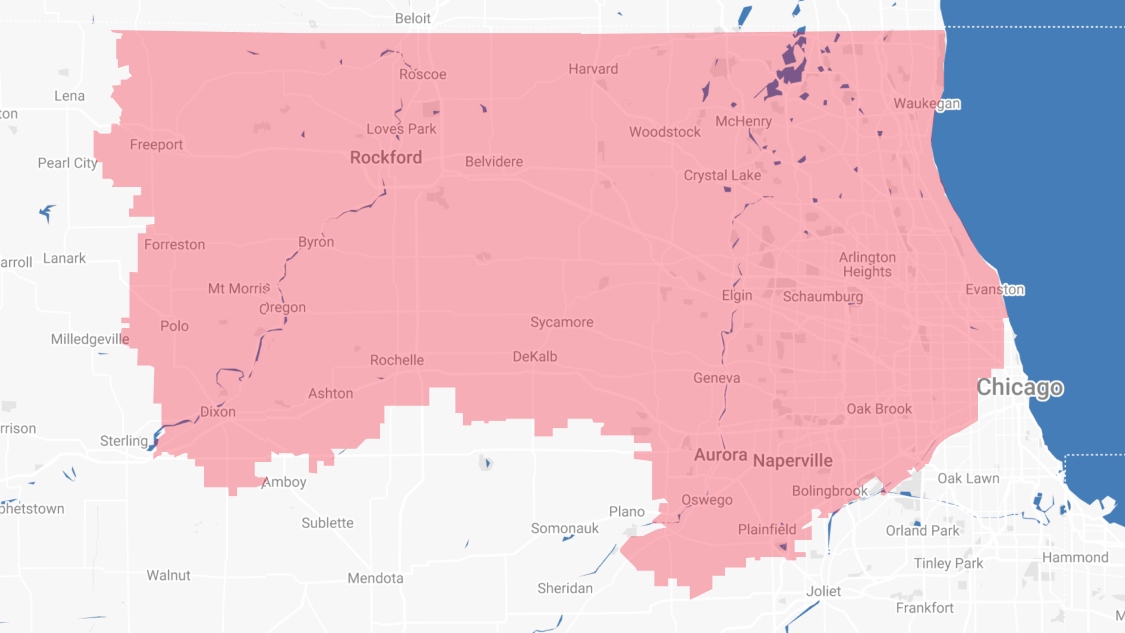 Proudly Serving
The Chicagoland Area
Addison | Algonquin | Antioch | Arlington Heights | Aurora | Barrington | Bartlett | Batavia | Beloit | Belvidere | Bensenville | Bloomingdale | Bolingbrook | Buffalo Grove | Byron | Caledonia | Capron | Carol Stream | And Much More!
VIew ALL