Electrical Panel Upgrades in Chicagoland
Serving McHenry, Kane, Lake, DuPage, Cook Counties, and More!
Today, the average home uses more appliances, electronics, tools, and lights than ever before, and if your home is more than a few decades old, there is a good chance your electrical system was never designed to handle that level of demand. If your lights blink when a large appliance turns on, your breakers trip frequently, or you simply would like to add a few new circuits for better access or power-hungry loads, it may be time to consider a panel upgrade.
At Black Diamond Plumbing & Mechanical, we offer panel upgrades throughout Naperville, McHenry, and the surrounding areas. Our licensed electricians can help you determine your electrical needs and install a new, heavy-duty electrical panel that will not only meet your immediate needs but also provide room for future expansion. We can also install new circuits, outlets, and other components, or upgrade your wiring to run larger tools and appliances.
Is your electrical system underpowered or unreliable? Contact Black Diamond today at (866) 350-4793 to schedule a panel upgrade.
SCHEDULE NOW
What Is a Panel Upgrade?
The main service panel in a home connects the incoming electrical lines from your utility service to the breakers for each circuit of your home. It acts as a distribution box, as well as a safety system that can shut off power to your home or individual circuits either automatically when a fault is detected or manually when maintaining the electrical system.
The number of appliances and other devices that you can use is limited to the current rating of your main service panel. Older homes often have 100-amp service, or even 60-amp service or less. Today's modern electrical demands require a minimum of 100-amp service, though 150 or 200-amp service is preferred. Panel upgrades can provide the higher current you need to run many devices at once or to use high-amperage loads like electric ranges, electric dryers, or power tools.
At Black Diamond Plumbing & Mechanical, we can inspect your electrical system and determine if a panel upgrade is necessary. Contact us today to schedule your panel upgrade.
Panel Upgrades 
At Black Diamond Plumbing & Mechanical, we can replace your old, underpowered service panel or fuse box with a modern panel rated at 100, 150, or 200 amps of current to power even the most demanding household devices. Our panel upgrades are a cost-effective way to modernize your electrical system, which offers several benefits:
Higher capacity – Panel upgrades provide the power you need to run all the appliances and electronics in a modern home.
Room for growth – With a high-amperage service panel, you can add more circuits in the future or provide the power needed for larger appliances.
Improved safety – With higher current and the ability to add more circuits, you can avoid overloading the service panel and creating a fire hazard. Additionally, some older panels were known to have dangerous defects that are eliminated with a panel upgrade.
Better performance – A panel upgrade can reduce or eliminate problems like flickering lights.
To learn more about the upgrade process, contact us today!
Schedule Your Panel Upgrade Today!
Whether you need a panel upgrade, a few extra circuits, or a wiring upgrade, you can count on Black Diamond Plumbing & Mechanical for all your electrical needs.
Contact us today at (866) 350-4793 for an estimate or an appointment!
Request Service
Please fill out the form and we will get in touch with you shortly. We look forward to serving you!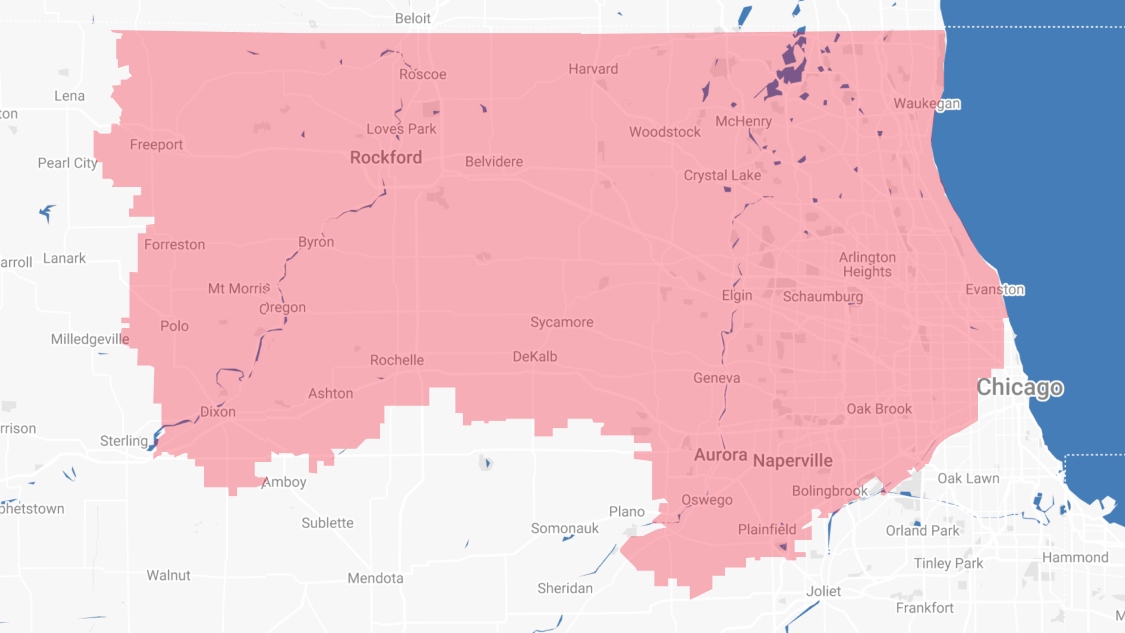 Proudly Serving
The Chicagoland Area
Addison | Algonquin | Antioch | Arlington Heights | Aurora | Barrington | Bartlett | Batavia | Beloit | Belvidere | Bensenville | Bloomingdale | Bolingbrook | Buffalo Grove | Byron | Caledonia | Capron | Carol Stream | And Much More!
VIew ALL