Chicagoland Air Conditioning Services
AC Repair, Maintenance & Installation
All Midwesterners know how hot and humid it can get here. That's why a high-performing, dependable air conditioner is a non-negotiable in your home or office. Our highly trained, expert technicians are here 24/7 to assist with all your HVAC needs.
Our services include:
Signs It's Time for AC Repair
Not every repair is an emergency, but there are times when you might not be sure. If your AC system is doing one of these, it's probably a good idea to call Black Diamond:
Ice on an indoor or outdoor AC unit
Electrical or burning smells coming from your unit
Excess condensation on your indoor AC unit
Strange or unusual sounds coming from your HVAC system
We're always there when you need us, and if you notice any of these, someone from Black Diamond will be happy to help.
SCHEDULE NOW
AC System Replacements
Even the best, most-efficient AC unit has a limited life span. If you're wondering whether it's time for a replacement, consider these factors:
Is your system 10 years or older?
Are your energy bills getting higher?
Do repairs cost more than half the cost of a new system?
Is your home staying too humid?
Do you have Black Diamond on speed dial because of frequent repairs?
Over time, the harder your unit is working, the more the performance will decrease. Homeowners with systems over 10 years old can benefit from purchasing a high-efficiency heating and air conditioning system.
If any of these signs sound familiar, it might be time for a quote on a new system.
Call (866) 350-4793 to have one of our Comfort Consultants out to your home.
Air Conditioning Maintenance
Just like getting the oil changed in your car, your AC equipment needs to be tuned up every so often. In some cases, it's also required by equipment manufacturers to maintain the warranty. We offer yearly AC tune-ups to ensure your equipment is running at peak efficiency for the season. We also have an exclusive membership program called the Crystal Club, which offers two- and three-year options for equipment maintenance, discounts, and more.
We're proud to offer products from these brands:
Air Conditioning FAQs
Can AC be installed in any Chicago-area home?
Yes, almost any home in the greater Chicagoland area can have air conditioning installed. There are times where you might need ductwork and design changes, but the team at Black Diamond can help. 
What is the average life span of an AC unit?
With the right care and proper installation, air conditioners can last up to 15 years. Investing in proper AC maintenance will help you extend its life span as long as possible.
What size air conditioner do I need?
Air conditioners need to be properly sized to cool your home appropriately. Proper sizing includes your home's demand and overall size. A Black Diamond Comfort Consultant can help you determine the right size for your needs. 
What is SEER?
Air conditioners are rated with the seasonal energy efficiency ratio, also known as SEER. This number indicates how efficient the unit is. A higher SEER means a more efficient system. 
How can I improve the efficiency of my AC?
To make your air conditioner run more efficiently, first open and uncover all air vents. Consider investing in a programmable thermostat, and don't neglect regular maintenance. 
How often should I change my air filter?
This depends on your filter type. If you have a 1-inch filter, this should be changed monthly, but a media filter can last up to six months depending on conditions in the home. 
Request Service
Please fill out the form and we will get in touch with you shortly. We look forward to serving you!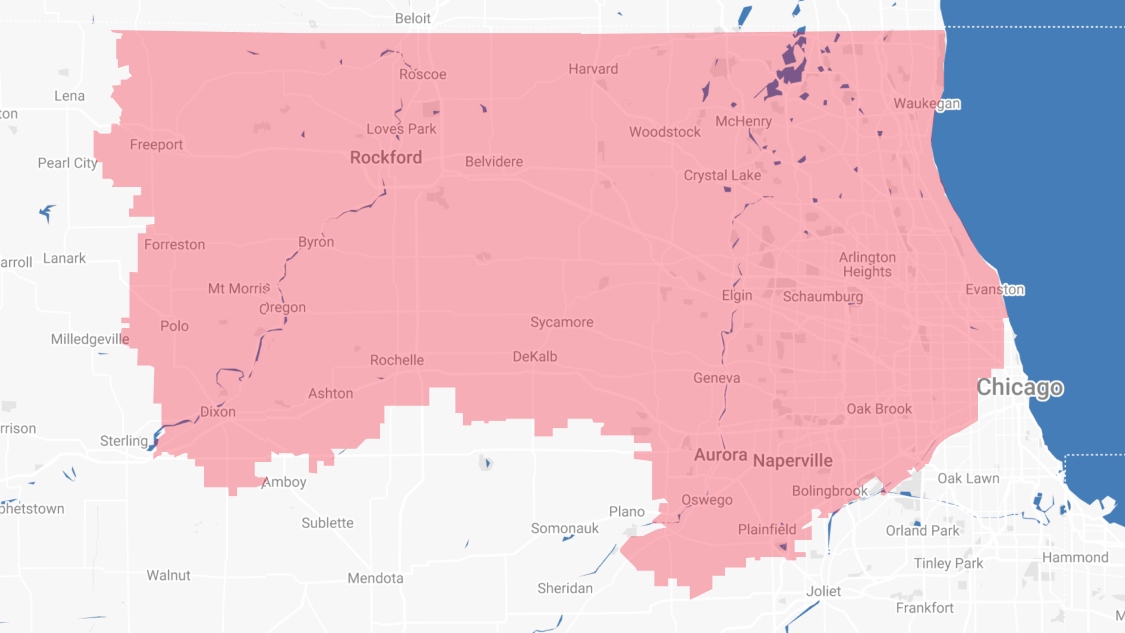 Proudly Serving
The Chicagoland Area
Addison | Algonquin | Antioch | Arlington Heights | Aurora | Barrington | Bartlett | Batavia | Beloit | Belvidere | Bensenville | Bloomingdale | Bolingbrook | Buffalo Grove | Byron | Caledonia | Capron | Carol Stream | And Much More!
VIew ALL