Electrical Repair in Chicagoland
Serving Chicagoland & the Surrounding Areas
You never realize how much you rely on electricity, until you don't have any electricity. From power supplies to wiring problems, the professionals at Black Diamond are here for you 24 hours a day, 7 days a week for all your electrical needs.
We understand that repairs might not always happen at the most convenient of times. That's why we offer extended business hours Monday through Saturday, same-day appointments and 24 hour a day availability. We also offer flat-rate pricing for most of our repairs. You'll never be surprised when seeing the bill because our technicians will go over the scope of work and get approval from you before moving forward with any work.
Our Other Electrical Services
Repair might not be the only thing you need on our electrical to-do list. We offer a full array of services including:
Ceiling fans, attic fans, and bathroom exhaust fans
All circuit panel upgrades and additions
New addition, remodeling, basements, and bathroom finishing services
Wiring, outlet, and light switch replacements
Smart home devices
Interior and exterior lighting installation
Emergency lighting services
Parking lot lighting and sign light repair
Motion light and occupancy sensors
Surge protection services
Generator services
Car charging station services
Pool and hot tub electrical systems
And more!
SCHEDULE NOW
Electrical Repair FAQs
Should a "hot" light switch concern me?
A light switch that is hot to the touch is a serious concern. As light switches age and components wear out, the exposed wires can generate sparks when turned on or off. If you have a hot light switch, it can become a potential electrical hazard. We recommend you call an electrician out as soon as possible.
Why is my circuit breaking tripping?
Due to a multitude of reasons, if your circuit continues to trip, we recommend leaving it in the tripped position and having Black Diamond out as soon as possible. You want to avoid continuous resetting of a breaker as it is an indicator that could cause more harm than good.
Why are my lights flickering?
If your lights are tightly screwed into the fixture but still flickering, it is usually because of a fluctuation within the household voltage. However, it can also be caused by a faulty circuit breaker or a loose electrical connection, so you will want to have a certified electrician look to confirm the cause.
What's the difference between a fuse and a circuit breaker?
If your home is still using fuses, you might want to consider a panel upgrade as fuses are outdated.
Can I perform electrical repairs myself?
It's not advisable. Electrical systems are hazardous, and one mistake is all it takes to cause serious injury. Unless you are a licensed electrician, you should always contact a professional to perform service on your electrical systems.
Request Service
Please fill out the form and we will get in touch with you shortly. We look forward to serving you!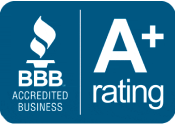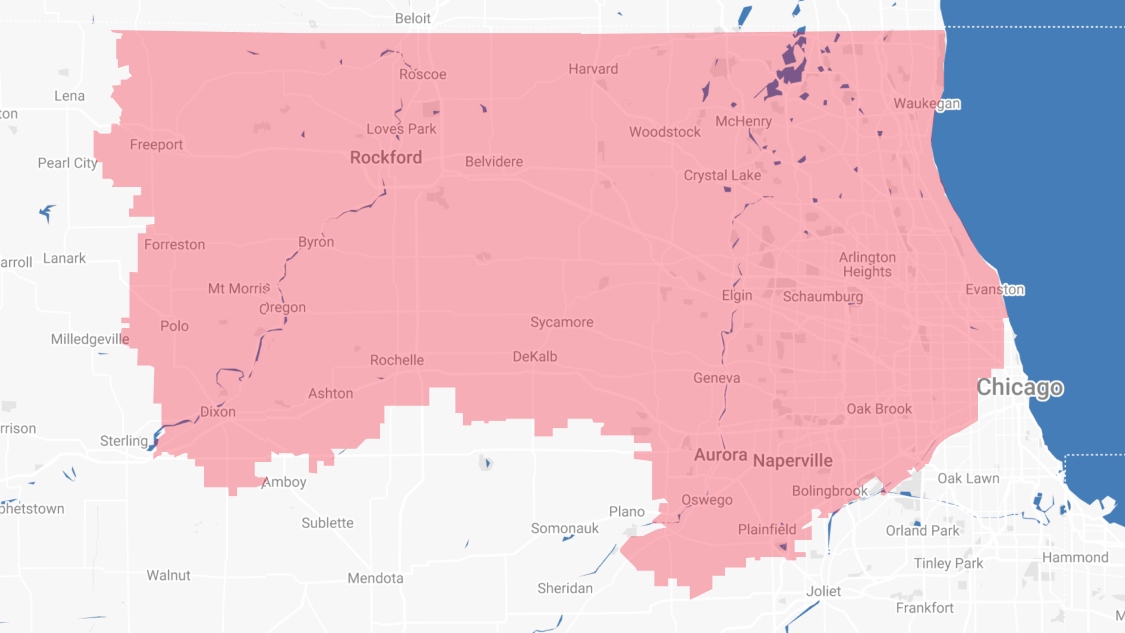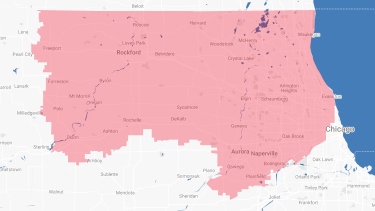 Proudly Serving
The Chicagoland Area
Addison | Algonquin | Antioch | Arlington Heights | Aurora | Barrington | Bartlett | Batavia | Beloit | Belvidere | Bensenville | Bloomingdale | Bolingbrook | Buffalo Grove | Byron | Caledonia | Capron | Carol Stream | And Much More!
VIew ALL