Water Softener Services
Serving McHenry, Kane, Lake, DuPage, Cook Counties & More
At Black Diamond Plumbing & Mechanical, we know that access to clean water is necessary for your home's comfort and functionality. While a water purifier may give you the fresh-tasting water you need for drinking and cooking, you may still have issues with "hard water," which contains excess calcium, magnesium, or iron. Hard water can make cleaning difficult and damage your plumbing. 
Revitalize the quality of your water with our water softening services. Whether your plumbing is old or new, we can match you to the ideal solution that will reduce the hard minerals in your water. Since 1999, Black Diamond has been a premier plumber in McHenry, Crystal Lake, and surrounding areas throughout Chicagoland.
Trust Black Diamond Plumbing & Mechanical with all your water softening and treatment needs. Call (866) 350-4793 to book an appointment with our Chicagoland plumbers.
Signs You Need Water Treatment
Regardless of your home's water source, there are a few signs that you may benefit from water treatment, including: 
Water has an odor or bad taste

Water is murky or cloudy

Hard water spots or stains on clothes and surfaces

Buildup, corrosion, or rust stains on plumbing fixtures
SCHEDULE NOW
The Benefits of a Water Treatment
With our water softening services, you can experience great benefits for your home and family, including:
Improved water heater efficiency:

With soft water, your water heater will build up less scum and scale, which can make your system work harder.

Easier cleaning:

Without the calcium and magnesium in hard water, you'll have a much easier time cleaning things like your shower, car, or plumbing fixtures.

Improved skin:

Since hard water exacerbates eczema and dry skin, you'll notice softer skin with greater hydration.

Cleaner laundry and dishes:

 With soft water, your clothes will be softer, and your glassware will sparkle.

Safer plumbing:

 Hard water can cause blockages and corrosion in your plumbing and pipes, resulting in leaks.
Call Black Diamond Plumbing & Mechanical at (866) 350-4793 to schedule water softener services in McHenry, IL.
Water Softener Services
There are several ways to treat your hard water and enjoy all the great benefits of a water treatment system. At Black Diamond Plumbing & Mechanical, our water softener services include:
Water softeners

Saltless water conditioning & filtration systems

Sediment & carbon filters

Compact units

Iron removal

Odor removal

Lead removal

Reverse osmosis

And more
Unsure if you need water treatment? Schedule water testing with our team. We'll analyze your current water and provide treatment recommendations.
Why Choose Black Diamond?
When you need water softener services in McHenry and Chicagoland, trust the professionals at Black Diamond Plumbing & Mechanical. Our team of highly trained plumbers is dedicated to the comfort and satisfaction of our customers. With ongoing in-house education, we provide the newest techniques and technologies to give you industry-leading service at a great value.
Ready to schedule? Call (866) 350-4793 to request service.
Water Softener FAQs
What's a water softener?
A water softener is an appliance that removes minerals from the water in your home. Resin beads inside the softener trap the minerals that have a positive charge and remove the charge. That's what makes the water "soft" in your home.
What is hard water?
The amount of hardness in your water refers to how much dissolved minerals, mainly calcium and magnesium, are in your water.
Why does my water smell like eggs?
Black particles in your water cause it to smell like eggs. These can be removed with water treatment or a filtration system.
Request Service
Please fill out the form and we will get in touch with you shortly. We look forward to serving you!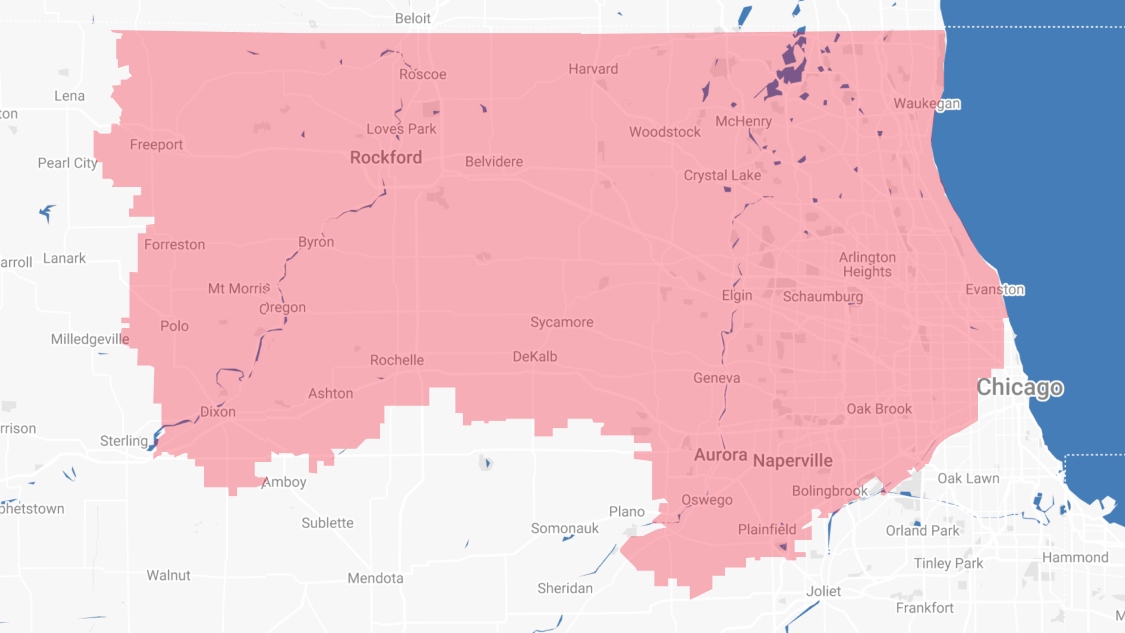 Proudly Serving
The Chicagoland Area
Addison | Algonquin | Antioch | Arlington Heights | Aurora | Barrington | Bartlett | Batavia | Beloit | Belvidere | Bensenville | Bloomingdale | Bolingbrook | Buffalo Grove | Byron | Caledonia | Capron | Carol Stream | And Much More!
VIew ALL