AC Repair in Chicagoland
Serving McHenry, Kane, Lake, DuPage, Cook Counties and more!
Nobody wants to think about what you should do if your AC unit breaks down, but, in the height of Midwest summers, you'll want it repaired ASAP. That's where the experts at Black Diamond come in. With a team there for you 24/7, you can count on us to answer your call day or night and get a licensed technician to your home as soon as possible.
SCHEDULE NOW
When Should I Schedule AC Repair Services?
Sometimes, you might not even know your AC unit needs repairing until it's too late. Here are a few signs that might indicate it's time to have a professional out to look at your unit:
Warm air is blowing from your vents
Motor is stopping and starting
Varying temperatures
Condensation on or around your indoor unit
Strange noises
If you notice any of these things happening, give us a call at (866) 350-4793 and a member of our team will schedule a service call for you as soon as possible.
AC Repair FAQs
What air conditioner brands does Black Diamond service?
We proudly service all air conditioner brands.
How often should an air conditioner undergo regular maintenance?
When in frequent use, you should change your filter and inspect/clean your air conditioner once a month. However, we highly recommend scheduling a professional tune-up once a year.
How can I check if the air conditioner is still under warranty?
Most companies will allow you to verify your warranty coverage through their website or by calling their customer service department. So don't worry if you've lost the paperwork that came with your unit!
Is a bigger air conditioner a better air conditioner?
No. Bigger isn't always better. If your AC unit is too big for your home, you won't enjoy the cost savings and energy efficiency of an appropriately sized unit. On the flip side, if your AC unit is too small for your home, it will struggle and work overtime to keep you comfortable. This will increase wear and tear on the equipment. If you're considering getting a new HVAC system, we highly recommend having one of our Comfort Consultants out to your home to give you the best options to fit your home and budget.
Why isn't my house cooling off?
There are several reasons why this could be happening. You could have a blocked condenser unit, clogged refrigerant coil, blockages in your ducts, or a thermostat issue. 
Why is my air conditioner icing up?
AC systems can ice up when dirty air filters block air from moving over the refrigerator coil. In most cases, changing the filter resolves the problem.
Request Service
Please fill out the form and we will get in touch with you shortly. We look forward to serving you!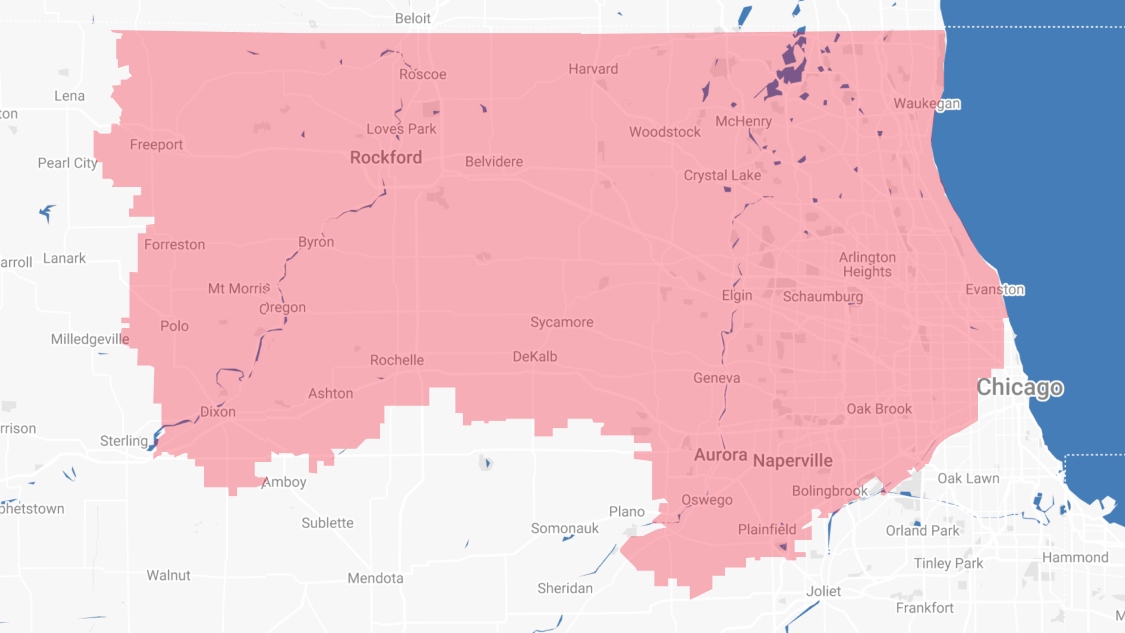 Proudly Serving
The Chicagoland Area
Addison | Algonquin | Antioch | Arlington Heights | Aurora | Barrington | Bartlett | Batavia | Beloit | Belvidere | Bensenville | Bloomingdale | Bolingbrook | Buffalo Grove | Byron | Caledonia | Capron | Carol Stream | And Much More!
VIew ALL