Pipe Installation & Repair in Chicagoland
Leaking pipes can range from being a minor frustration to a major hazard. Whether a pipe has been leaking for months or you just noticed it, you need to address the problem quickly. If left unchecked, leaks can cause costly damage to your plumbing and even your home, leading to pipe failure or mold growth in your home.
If you have noticed dripping pipes, don't delay! Call Black Diamond Plumbing & Mechanical for service. We will come quickly to assess the problem and provide workable, affordable solutions to make sure your home is fully protected. If your leak is an emergency, we offer 24/7 emergency services, so you can count on us to quickly assess and solve the problem.
When you need pipe services, don't wait! Call the team at Black Diamond Plumbing & Mechanical at (866) 350-4793 today to discuss your leaking pipes with our experts!
SCHEDULE NOW
Signs of a Leaking Pipe
Unfortunately, leaking pipes can sometimes be difficult to spot. Pipes are often hidden behind walls and under floors, so leaks may not be discovered until they have become serious. In fact, most homeowners discover that their pipes are leaking when they find standing water in an unusual place.
Early detection of leaks is the key to avoiding costly repairs. Here are some signs to look for if you expect your plumbing may be leaking:
Wet spots in walls or on floors
Mold or mildew problems
Increased water bills
Continuous ticking of water meter
Cracks in the foundation that appear suddenly
If you are noticing one or more of these problems, then you may have a plumbing leak. The best defense is to have a qualified plumbing professional take a look to determine where the problem lies. Schedule a service call with Black Diamond Plumbing & Mechanical today to get to the bottom of these signs of a leaking pipe.
Leaking Pipes Put Your Home at Risk
Sometimes, it seems like a small pipe leak is not a big deal. However, the team at Black Diamond Plumbing & Mechanical wants you to know that leaks can actually have very serious repercussions. If you're noticing a leak, it will only grow in size (and damage!) without the proper care. This means that the repair could end up costing significantly more if you leave the leak alone. Additionally, leaks put your home at risk for mold and mildew damage, which add to the costs of the eventual repair.
Professional Plumbing Services in McHenry Area
The trained and experienced plumbers at Black Diamond Plumbing & Mechanical have experience with a variety of residential and commercial plumbing services, including:
Sump & ejector pumps
Battery backup systems
Installing, maintaining, and replacing 40, 50, and 75 gallon water heaters
Frozen pipes, burst pipes and pipe leaks
Bathroom sinks, toilets, tubs and showers
Kitchen sinks and garbage disposers
Special projects like steam showers and jetted tubs
Outdoor faucets
Replacement of old pipes
Underground leak detection and repair
Licensed backflow inspection
Our licensed and insured experts are always available to help you with your plumbing problem. Call (866) 350-4793 to get in touch with us today!
Leaking Pipe Services in McHenry, IL
Leaking pipes aren't something to ignore. That's why you need to have plumbing professionals you know you can trust. Black Diamond Plumbing & Mechanical has been serving the Chicago suburbs since 1999, and we will help you diagnose and repair leaking pipes before the problem has a chance to grow.
Schedule your pipe repair today and make your home more comfortable in no time.
Request Service
Please fill out the form and we will get in touch with you shortly. We look forward to serving you!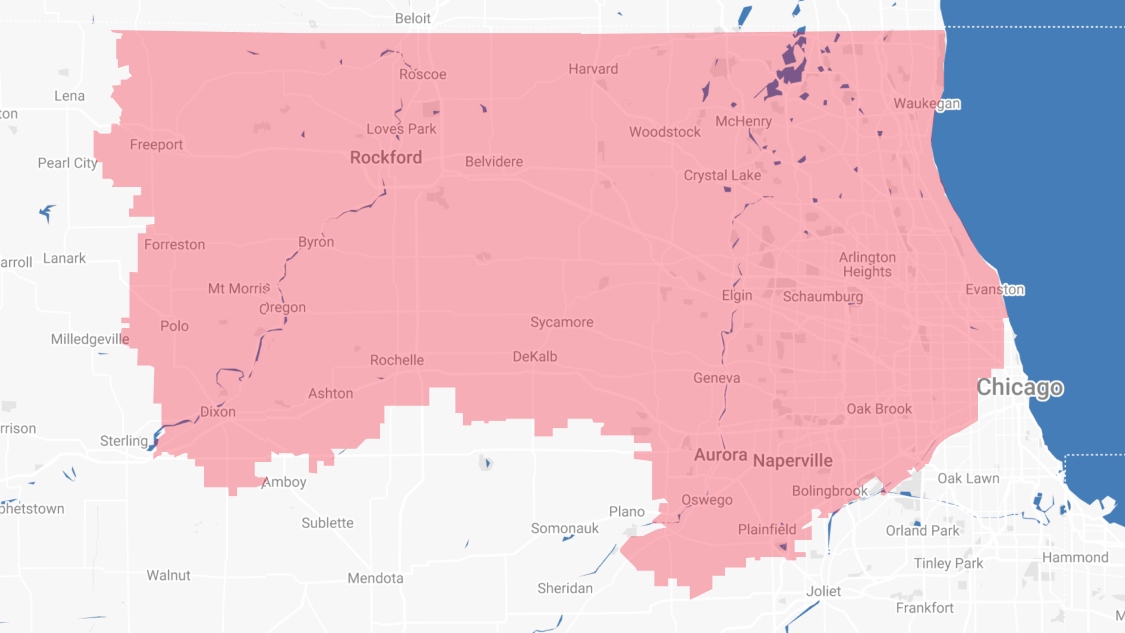 Proudly Serving
The Chicagoland Area
Addison | Algonquin | Antioch | Arlington Heights | Aurora | Barrington | Bartlett | Batavia | Beloit | Belvidere | Bensenville | Bloomingdale | Bolingbrook | Buffalo Grove | Byron | Caledonia | Capron | Carol Stream | And Much More!
VIew ALL