Backflow Prevention & Testing
Serving McHenry, Crystal Lake, Lake in the Hills and Surrounding Areas
A backflow prevention system is a critical part of your plumbing, and backflow testing services are essential to keeping your system working.
If you have a business with a fire control system or if you're a homeowner with an irrigation system, then you have a backflow prevention system. This system helps prevent contaminated water from your property from flowing back into the water system. These systems need to be tested regularly to ensure they're fully functional, so your home or business is properly protected.
Black Diamond offers backflow prevention testing to ensure your system is working as it should. This is a required test that you need to have performed every year or every time you install or reactivate a backflow prevention system. If you have a system that needs testing, trust Black Diamond to perform the testing you need.
If your system has an RPZ device that needs to be tested, schedule testing with Black Diamond. You can call us at (866) 350-4793 or contact us online for help. We serve the entire Chicagoland area, including Crystal Lake and McHenry.
About Backflow Prevention System Testing and Inspections
The only way to protect against chemical or biological contamination of your water supply, particularly with fire-retardant systems or irrigation systems, is with a backflow prevention device. The National Fire Protection Association requires that these be tested and inspected regularly. Our plumbing specialists are licensed and trained to provide this testing and inspection service.
At your annual inspection and testing appointment, we will:
Assess the backflow prevention valves for proper operation
Check the metal, plastic, and rubber components for signs of wear or aging
Perform a test run on all backflow prevention devices to ensure they're operating properly
Check for any code violations and to ensure the system is adequate for your property's water supply
Backflow prevention and inspections in Chicago are required by law. Call Black Diamond at (866) 350-4793 now or contact us online to schedule yours.
SCHEDULE NOW
Frequently Asked Questions
Here are some common questions and answers about backflow prevention devices.
What is backflow?
Municipal water lines send potable (clean) water under high pressure into your home or business. Sometimes dirty water can push back through the clean water lines. This water can have everything from feces to pesticides in it, and this creates a serious risk. Backflow can happen in places where potable and non-potable water cross. It is also a higher risk in properties with irrigation or fire prevention systems.
What are backflow prevention services?
Backflow prevention services are designed to test, inspect, and maintain backflow prevention devices. These devices are required in many commercial properties and some residential properties in Chicago and the surrounding communities.
Why are backflow prevention tests required?
Backflow prevention testing and inspection are required because of the importance of these devices. The valves are under an incredible amount of pressure inside these devices, and over time they can weaken and fail. If they fail, your building's water supply is potentially exposed to harmful chemicals.
What happens if backflow occurs?
If your backflow prevention device fails, your building's freshwater supply can become contaminated. This can make the people that use that water sick.
How long do backflow valves last?
Backflow prevention valves are built to last. These have a typical life span of 50 years or longer. However, they can eventually break down, and the amount of pressure placed on one will have a direct impact on how long it lasts.
If you are overdue for backflow prevention testing, or if you suspect a problem with your backflow valves, don't wait. Your safety is at risk. In Chicago, Crystal Lake, and McHenry, contact Black Diamond or call (866) 350-4793 to schedule service.
Request Service
Please fill out the form and we will get in touch with you shortly. We look forward to serving you!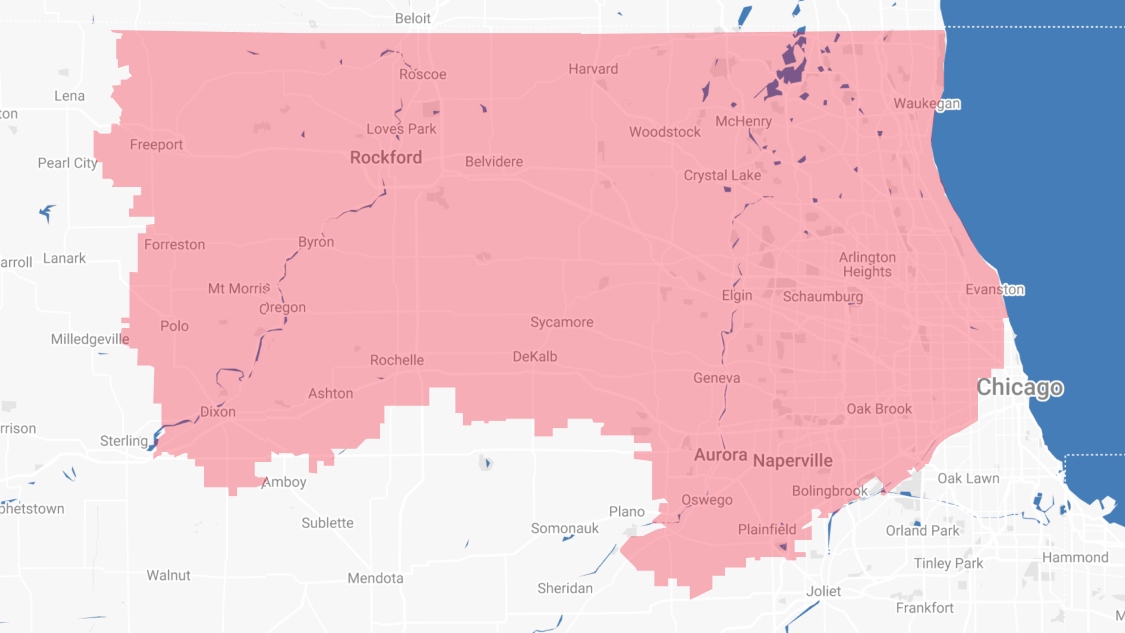 Proudly Serving
The Chicagoland Area
Addison | Algonquin | Antioch | Arlington Heights | Aurora | Barrington | Bartlett | Batavia | Beloit | Belvidere | Bensenville | Bloomingdale | Bolingbrook | Buffalo Grove | Byron | Caledonia | Capron | Carol Stream | And Much More!
VIew ALL