Sink & Drain Services in Chicagoland
Serving Crystal Lake & the Surrounding Areas
If your sink is leaking or your drain is starting to back up, don't ignore the problem. Dripping sinks add up to wasted water, and drains that are slow will eventually back up completely. If you're noticing problems with the sinks or drains in your home, Black Diamond Plumbing & Mechanical has a team of qualified plumbers who are ready to help.
Serving customers in Barrington, IL and the other Chicago suburbs, our team has built a reputation for courteous service and professional, skilled plumbers. We offer flat-rate pricing, so you never have a surprise when the bill comes. We believe that no job is too big or too small, whether you have a dripping sink or a backed up drain.
If you notice your sink or drain is failing to work properly, call our team today at (866) 350-4793!
SCHEDULE NOW
Sink & Drain Repairs
Here are some of the problems we can help with:
Dripping Faucets or Leaking Pipes
Leaks and drips are one of the most common reasons we get service calls. If you've tried to fix the problem on your own, and the drip still exists, give us a call. Whether the problem is a worn seal or a faucet that needs a new o-ring, you will save time and frustration by leaving the repair to the our professionals.
Clogged, Slow Drains
Every time you run the water in your kitchen or bathroom, hair, grease, dirt and other grit is flushed down your drain. Sometimes, this grit starts to back up. Over-the-counter drain cleaners can actually damage your plumbing. That's why Black Diamond Plumbing & Mechanical offers effective, chemical-free solutions to unclog your drains.
Odors from Drains and Faucets
Unidentified odors from your faucet or drain are definitely a problem that needs to be addressed. Not only can our professionals fix these problems, but we can also locate their source, so you won't have to continue to deal with a smelly drain.
Professional Plumbers for Your Home
While these problems are not plumbing emergencies, they still need to be addressed for you to fully enjoy your home. If you're experiencing any of these problems with your sinks or rains, trust Black Diamond Plumbing & Mechanical to provide the courteous, professional service you want (and deserve!) from a Chicago area plumber.
Our plumbers are highly experienced industry professionals. In fact, we have attended to many sink and drain problems and have the knowledge and expertise on how to repair them efficiently and effectively. Additionally, our team can even repair older systems that others have dismissed as not repairable due to our extensive knowledge of sinks and drains.
Don't let a leaky faucet or clogged drain get you down. If you've been told your system is not repairable, get in touch with Black Diamond Plumbing & Mechanical before you schedule costly replacement! Fill out a contact form or call (866) 350-4793 today.
Request Service
Please fill out the form and we will get in touch with you shortly. We look forward to serving you!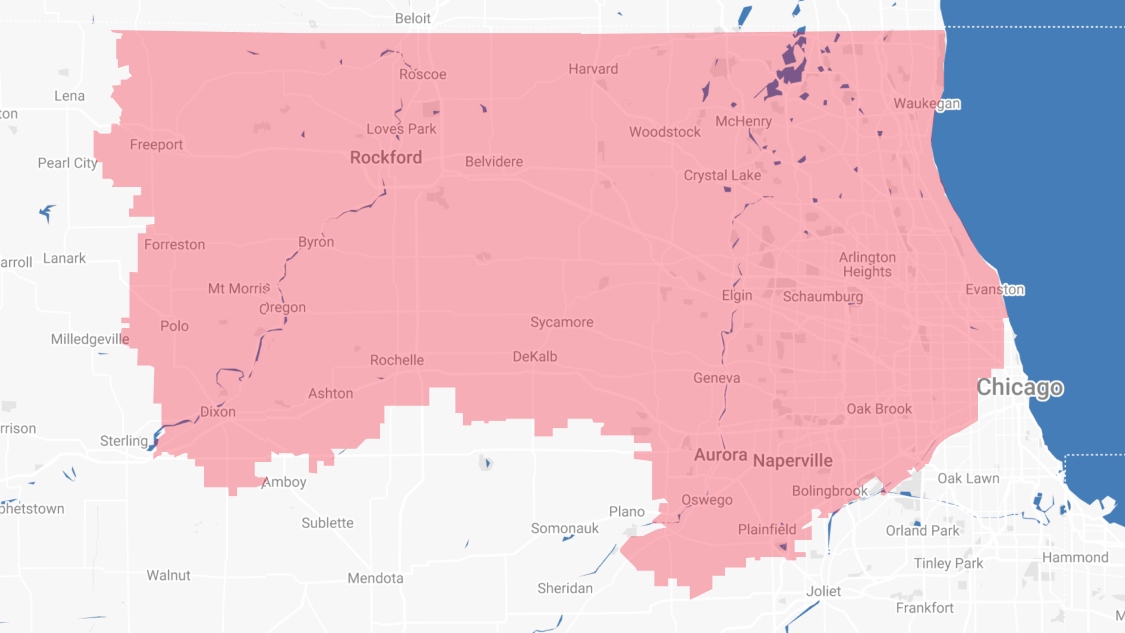 Proudly Serving
The Chicagoland Area
Addison | Algonquin | Antioch | Arlington Heights | Aurora | Barrington | Bartlett | Batavia | Beloit | Belvidere | Bensenville | Bloomingdale | Bolingbrook | Buffalo Grove | Byron | Caledonia | Capron | Carol Stream | And Much More!
VIew ALL