Dryer Vent Cleaning in Chicagoland
Decrease Risk of House Fire with Clean Dryer Vents from Black Diamond
Dryer vent fires are the number-one fire-related accident in U.S. homes, causing over 15,000 house fires every year. Based on this sobering statistic, it's obvious that U.S. consumers need to become more educated about the need for regular dryer vent cleaning.
At Black Diamond, we offer this service to our customers because we understand the importance of incorporating this critical safety step into every homeowner's home maintenance routine.
Never ask "Where can I find a dryer vent cleaning company near me?" again! To schedule dryer vent cleaning for your Illinois home, call the experts at Black Diamond. Our home comfort experts will safely clean your dryer vents to ensure overall safety for you and your family.
Do your dryer vents need to be cleaned? Call Black Diamond at (866) 350-4793 to schedule dryer vent cleaning service.
SCHEDULE NOW
Black Diamond's Dryer Vent Cleaning Process
When you call Black Diamond for dryer vent cleaning, you can trust that our professionals will do a thorough job. We have over 20 years of experience working with homeowners who need this service, and will bring a high level of expertise to your home. When you choose us, we will:
Thoroughly inspect your dryer vent.
Use industry-leading cleaning tools to remove the dust and debris that have accumulated inside your vent.
Double check to ensure the vents are safe and free from unwanted fire risk.
Thoroughly clean the area so your home is ready to use again.
Don't put your home at fire risk because of dryer lint. Schedule dryer vent cleaning service with Black Diamond today!
When to Have Your Dryer Vents Cleaned
How often should you invest in professional dryer vent cleaning? You can do much to prevent lint buildup by cleaning your lint trap every time you use the dryer, but make sure you have a pro check the system regularly, too. At Black Diamond, we recommend having your dryer vents cleaned annually with average use. However, if you notice that your clothes aren't drying quickly, consider scheduling an earlier cleaning.
Whether you're noticing a problem or simply want to be proactive, Black Diamond's team is here to help. Schedule dryer vent cleaning services with our trained professions, and know that you're doing what is necessary to ensure your family's health and safety. Call today for professional dryer vent cleaning services.
Request Service
Please fill out the form and we will get in touch with you shortly. We look forward to serving you!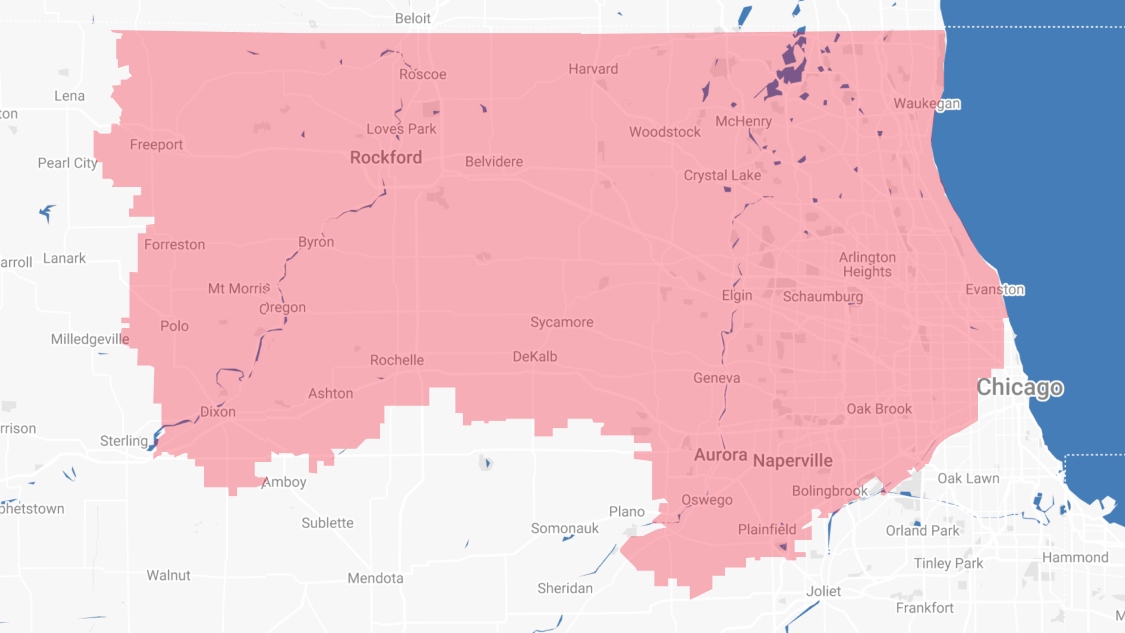 Proudly Serving
The Chicagoland Area
Addison | Algonquin | Antioch | Arlington Heights | Aurora | Barrington | Bartlett | Batavia | Beloit | Belvidere | Bensenville | Bloomingdale | Bolingbrook | Buffalo Grove | Byron | Caledonia | Capron | Carol Stream | And Much More!
VIew ALL