Bathroom Plumbing Services in McHenry & Crystal Lake
A bathroom serves as an essential room in any home, and without a functioning bathroom, everyday life is a challenge. Your bathroom can serve as a welcome retreat at the end or beginning of a busy day. When it's time for an upgrade or plumbing repair in your bathroom, you can trust the Chicago area pros at Black Diamond Plumbing & Mechanical.
Since 1999, our team has been the name locals trust for all things plumbing. If you have trouble with your bathroom or want to invest in an upgrade, our team is standing by to do the job.
For bathroom plumbing repair, maintenance, and installation services, contact Black Diamond. You can contact us online or call (866) 350-4793.
Our Bathroom Plumbing Services
Your bathroom's plumbing is essential to its operation, and Black Diamond is here to help you keep it working. We have a full list of bathroom plumbing services, which includes:
Toilet repair
Sink installation
Sink installation
Shower installation
Shower replacement
Shower repair
Bathroom remodeling plumbing
Bathroom leak detection
Fixture relocation
Drain cleaning
Bathroom plumbing maintenance
If any part of your bathroom isn't functional, our team will help you get it back in good working order.
Schedule repair or maintenance help for your bathroom today by calling Black Diamond at (866) 350-4793.
Why Choose Us?
Black Diamond is not a stranger to the Chicago suburbs. We have been serving the area since 1999, and we offer a full list of plumbing services from a team of licensed and insured plumbers. Our customers know they can trust us to help with their plumbing and sewer problems no matter the hour. If you have a bathroom plumbing emergency or a routine plumbing need, you can trust our team to get the job done.
SCHEDULE NOW
Schedule Bathroom Plumbing Services with Black Diamond Today
The team at Black Diamond is waiting to hear from you. Reach out today to learn more about our plumbing services or schedule bathroom plumbing help with our experienced team.
Call (866) 350-4793 or contact our plumbing professionals online for help today.
Bathroom Plumbing FAQs
Why is the water in my bathroom discolored?
Discolored water often occurs due to older pipes. When water is left to sit inside older pipes, it may come out discolored. This can also occur because of water heater sediment, and in this case, it will be just from the hot water. Typical discoloration is a yellow, orange, or red color. Other colors indicate something more unusual.
Can I unclog my drains on my own?
Sometimes you can unclog a drain using a plunger or vinegar and banking soda. However, if these DIY steps don't work, you need to call a professional. Dumping drain cleaner down the drain can make the problem worse. If you have repeated problems with clogged drains, it often means a more serious issue that needs professional help.
Why do I have low water pressure in my bathroom?
If the water pressure in your bathroom suddenly drops, it can indicate a leak. You should call for service right away. A gradual drop in water pressure is less of an emergency but still should be evaluated by a skilled plumber.
Request Service
Please fill out the form and we will get in touch with you shortly. We look forward to serving you!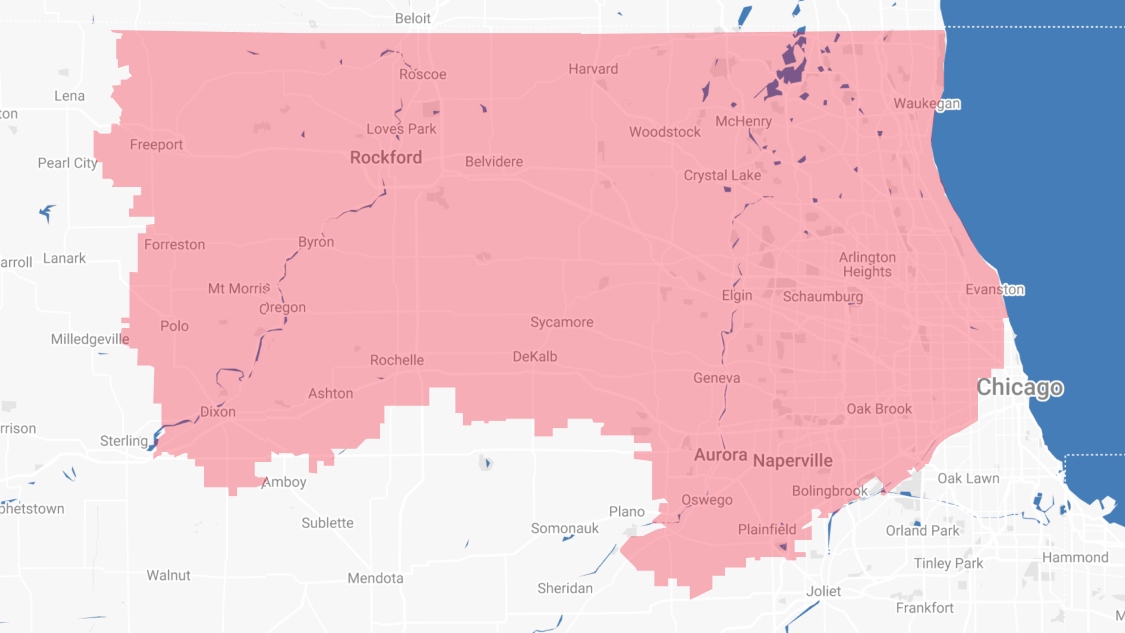 Proudly Serving
The Chicagoland Area
Addison | Algonquin | Antioch | Arlington Heights | Aurora | Barrington | Bartlett | Batavia | Beloit | Belvidere | Bensenville | Bloomingdale | Bolingbrook | Buffalo Grove | Byron | Caledonia | Capron | Carol Stream | And Much More!
VIew ALL