Outdoor Faucet Services in Naperville & Barrington, IL
Outdoor faucets or spigots are indispensable for yard cleaning and maintenance, tasks like washing cars and pets, or cooling down in the summer. Their location makes them prone to damage from impacts, freezing, or just overtightening the hose.
When you need repairs for your outdoor faucet, talk to our experts at Black Diamond Plumbing & Mechanical. We offer outdoor faucet repair, replacement, and installation throughout Chicago and its suburbs, including McHenry, Crystal Lake, Cary, Evanston, and beyond. Our company provides full plumbing, heating, air conditioning, and electrical services and is available 24 hours a day for emergency service.
Get your leaking outdoor faucet fixed fast with help from our team at Black Diamond. Call (866) 350-4793 today or contact us online to schedule an appointment in the Chicago area today.
Why You Should Hire a Professional for Outdoor Faucet Repair
A leaking or damaged outdoor faucet may seem like a minor problem, but it may just be an indication of larger problems inside. A leaking hose bib can cause water damage, mold growth, and structural problems inside your home, and the damage will not necessarily be limited to the outdoor spigot. If the spigot freezes or is physically damaged from an impact, the damage can spread to other pipes inside your home, causing major leaks and expensive damage.
To be sure the problem is addressed correctly, it is best to have your outdoor faucet inspected and repaired by a professional. At Black Diamond, we would be happy to help. We can examine your outdoor spigot and recommend the best repair options for your budget. Our experts can repair or replace the hose bib and additional plumbing as necessary, and we can retrofit your home with easy-to-drain, freeze-resistant hose bibs.
To learn more about our outdoor faucet repair services, call (866) 350-4793 or contact us online today.
SCHEDULE NOW
Maintenance Tips to Prevent Outdoor Faucet Damage
Outdoor faucets are convenient to have at your Chicago-area home, and with proper care and maintenance, you can be sure they will work properly when you need them. Here are some helpful tips to keep your outdoor faucets flowing:
Prevent freezing during the winter – Before the first freeze, drain and disconnect your hose, then cover the spigot for the winter. If your home has an interior valve to prevent freezing, shut it off and open the exterior spigot to drain it.
Check your faucet often – Make sure it flows properly and shuts off completely. If the pressure is low, the pipes may be filled with corrosion or limescale. If the faucet fails to open or shut off completely, it may need to be repaired or replaced.
Make sure the faucet is secure – If the outdoor faucet or pipes are loose, the constant flexing may lead to leaks. Make sure the pipes are secured with the appropriate brackets.
Do not overtighten the hose – When installing a hose, make sure it is not cross-threaded and tighten it only enough for it to stop leaking. Any further may strip out the threads on the hose or the faucet itself.
For more useful plumbing tips, call (866) 350-4793 to speak with our plumbing experts or visit our website.
Why Choose Black Diamond for Faucet Services?
At Black Diamond, we have been serving the Chicago area since 1999. We feature highly experienced personnel, an advanced training facility to sharpen our skills, and over 50 professionals to help with all your home comfort needs. All our work is backed by a 100% satisfaction guarantee, and we are available 24/7 so that you can get the help you need, when you need it.
Call (866) 350-4793 or contact us online to schedule outdoor faucet services in Chicago or the surrounding areas today.
Request Service
Please fill out the form and we will get in touch with you shortly. We look forward to serving you!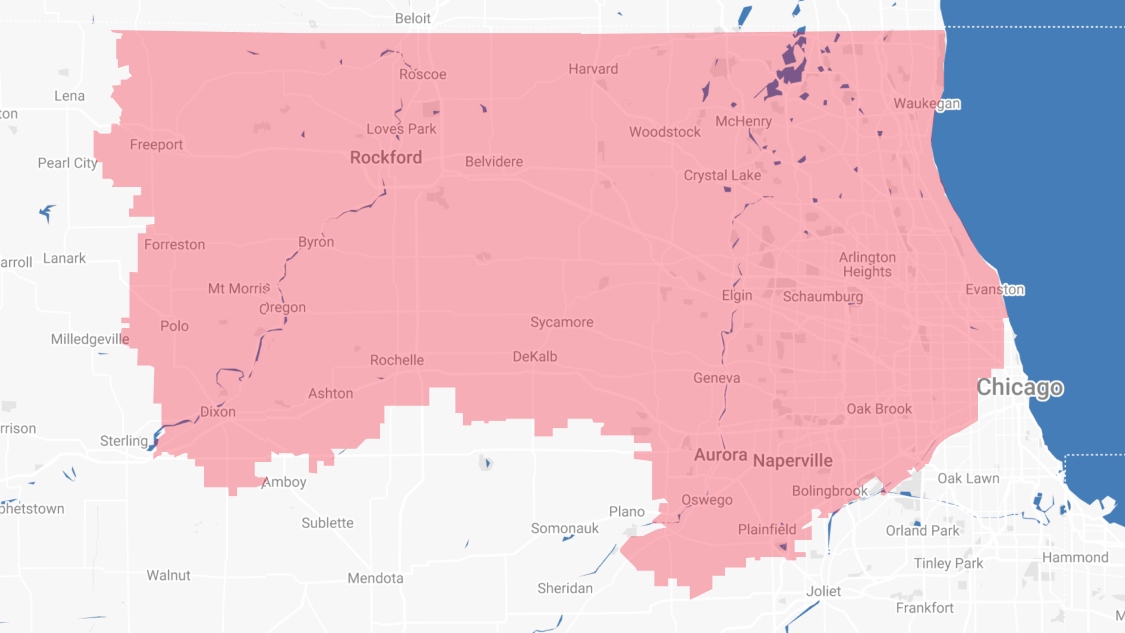 Proudly Serving
The Chicagoland Area
Addison | Algonquin | Antioch | Arlington Heights | Aurora | Barrington | Bartlett | Batavia | Beloit | Belvidere | Bensenville | Bloomingdale | Bolingbrook | Buffalo Grove | Byron | Caledonia | Capron | Carol Stream | And Much More!
VIew ALL