Air Duct Repair in Chicago, IL
When you run your air conditioner or heater, the system sends air through your air ducts throughout your home. The air ducts carry the heated or cooled air to each room, so you stay comfortable.
It's easy to forget about your air ducts as you use your heater or cooler throughout the day, but sometimes problems can develop. When they do, you can trust the knowledge and experience of Black Diamond to help.
If you've developed a leak or other problem with your air ducts, Black Diamond's repair technicians can fix the problem and improve your home comfort.
Call Black Diamond at (866) 350-4793 or contact us online to schedule air duct repair.
Why Duct Leaks Are a Serious Problem in Chicago
As a property owner in the greater McHenry area, rising utility costs are a constant concern. Finding ways to lower energy costs without hurting the overall comfort of your home is critical. Since your HVAC system is responsible for about half of your home's energy costs, this is one of the first places to look for ways to save.
If you have leaks in your air ducts, then the air your HVAC system carefully conditions is lost before it can reach the rooms in your home. To keep the right temperature in your home, your air conditioner, furnace, or heat pump has to work even harder. This drives up your energy bills unnecessarily. Air duct repairs can stop this inefficiency.
Duct leaks can also allow dirty air into your duct system. This can increase problems with dust in the air, which impacts your overall indoor air quality. Duct leaks are a serious problem that need to be addressed.
Don't waste money because of air duct leaks. Call Black Diamond at (866) 350-4793 to schedule air duct repair service, or contact us online for more help.
SCHEDULE NOW
Common Reasons for Duct Leaks
Duct leaks can happen for several reasons. One of the most common is the ductwork material. While many ducts are made from sheet metal, some come from fiberglass tubing or plastic. These flexible options bend, which can create areas where the material weakens and leaks can occur.
Some other reasons for leaks include:
Damage from structural work to the home
Deterioration of the ductwork
Cracking of the caulk or other sealing materials
Poor installation of the original ducts
Settling of the home's foundation
Regardless of the cause of your leaky ducts, if you leave them unattended, you'll increase your energy bills and wear and tear on your system. Repair is simple with help from the pros at Black Diamond, so don't let leaky ducts drive up your bills unnecessarily.
Stop duct leaks in their tracks. Contact Black Diamond or call (866) 350-4793 for help.
Why Choose Black Diamond for Air Duct Repairs?
If you suspect you might have duct leaks due to rising energy bills, or if you've found leaks in your ducts, you're losing money. Black Diamond offers a comprehensive list of HVAC and ductwork services, including duct leak repair, to homeowners and businesses in the greater McHenry area.
Black Diamond's technicians can come to your home, inspect your ducts for leaks, and repair any we find. With our help, you can stop leaks and enjoy better efficiency from your heating and cooling systems.
For duct repair in Chicago, McHenry, and the surrounding communities, contact Black Diamond today!
Call (866) 350-4793 or contact us online to schedule repair service.
Request Service
Please fill out the form and we will get in touch with you shortly. We look forward to serving you!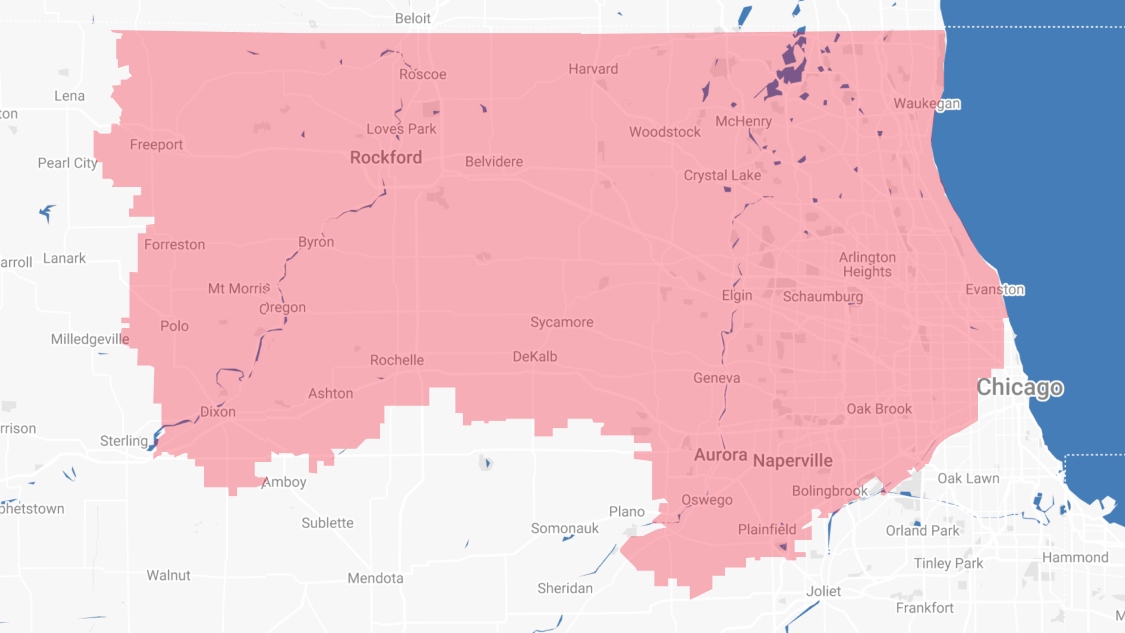 Proudly Serving
The Chicagoland Area
Addison | Algonquin | Antioch | Arlington Heights | Aurora | Barrington | Bartlett | Batavia | Beloit | Belvidere | Bensenville | Bloomingdale | Bolingbrook | Buffalo Grove | Byron | Caledonia | Capron | Carol Stream | And Much More!
VIew ALL