Understanding Ductless Heat Pumps and the Various Efficiency Ratings
The various efficiency ratings of heating and cooling systems are important to Chicagoland homeowners when it comes to deciding upon the best installation to meet home improvement project specifications, daily and seasonal performance and for meeting monthly energy budget goals. Find out where ductless heat pumps fit into the HVAC spectrum for energy efficiency ratings and performance, and you may have found yourself a perfect heating and cooling solution for a plethora of applications, including yours.
Ductless In Chicagoland
Boiler and furnace forced-air heating systems are the mainstay in Chicagoland homes for their ability to quickly meet practically any heating load in the cold of winter. However, with technological advances in ductless performance in recent years, ductless heat pumps can hold their own for performance and energy efficiency down to frigid single-digit temperatures.
Versatile installation options and high efficiency performance make ductless heat pumps a viable option for heating and cooling practically any type of home improvement project for Chicagoland homes, including the following:
Conditioning difficult to heat and/or cool rooms and areas in the home.
Zoned conditioning for rooms which are seldom used, such as guest rooms and spare bedrooms.
Heat and cool a home office separately from the rest of the house.
Ductless systems are nice for occupants who desire or need independent heating, cooling, dehumidification and air filtration from the rest of the home.
Converted attics, basements and/or garage space may be heated and cooled with ductless systems, rather than extending air ducts or using inefficient, noisy and bulky space heating and cooling units.
With high-wall mounted or concealed air handling units (AHUs), design the new addition to your home without a second thought of accommodating space-consuming air ducts.
Outbuildings such as workshops and guest houses can be heated or cooled within minutes at the touch of a button.
Ductless heat pumps are low-maintenance systems, which is ideal for second homes, vacation properties and cabins.
Ductless Performance and Efficiency: Two Peas in a Pod
To understand ductless heating and cooling performance is to understand ductless energy efficiency. High-efficiency ductless heat pumps operate by the same refrigeration principles as conventional air-source heat pump systems (i.e. extract, move and release heat energy between inside and outside air sources).
However, the components and features of ductless heat pumps that deliver exceptional heating and cooling efficiency ratings are different from the conventional, regarding size, mounting options and objective—space-saving installation to meet interior design specifications.
Efficiency ratings for ductless heat pumps (and conventional heat pumps) are:
Heating seasonal performance factor (HSPF) for heating efficiency.
Seasonal energy efficiency ratio (SEER) for cooling efficiency.
Both efficiency ratings are estimated percentages for energy consumed (electricity) by heat-energy output (home heating and cooling output) during the course of the heating and cooling seasons respectively.
These are the advanced features and components that make ductless heat pumps energy-efficient and viable systems for Chicagoland homeowners:
Digital inverter compressors — The compressor of high efficiency ductless heat pumps uses inverter-driven variable capacity technology, which means it pumps the precise amount of refrigerant needed at any given time to match the heating or cooling load of the zone (or zones for ductless multi-split systems). Variable-capacity output uses substantially less electricity than conventional single-stage compressors. The home comfort experience is enhanced even more with whisper-quiet operation, since the system operates at lower speeds the majority of time.
High-efficiency refrigerant (R410A) — Replacing the less-efficient refrigerant (R22), which has been the standard for decades, is a high-efficiency ozone-friendly refrigerant that operates under higher pressures for greater super-heat and super-cool capabilities. R410A high-efficiency refrigerant increases heating and cooling performance and energy savings, providing comfortable heating in very cold outside conditions and also nice cooling and indoor humidity management during Chicagoland's hottest and muggiest days.
Conduit — The refrigerant tubing is housed inside a flexible, insulated conduit, which helps the refrigerant maintain temperature between the indoor AHUs, the outside compressor and other components. The thin conduit is a key component that makes ductless heat pumps possible. Rather than installing one large evaporator coil and air handler to heat and cool an entire home via leak-prone air ducts, the conduit traverses concealed spaces inside the attic, basement, walls and/or crawl space to connect the outside cabinet to each indoor AHU for heating and cooling delivered directly in each zone. This ingenious engineering permits installation of sleek and compact AHUs inside one room (zone) or multiple rooms.
Multi-speed airflow — A multi-speed fan provides personalized comfort and enhances heating and cooling efficiency by promoting optimal heat exchange at the indoor evaporator. Oscillating capability increases comfort and optimizes airflow, depending on the cycle—heating, cooling or dehumidification.
Interior installation — There are several mounting options of the AHU from which to choose. High-wall mounting is perhaps the most common. However, concealed installations in the ceiling, walls or floor are excellent when aesthetics are important. Concealed installations also provide greater options compared to portable or window units. For instance, you may control temperature and help manage moisture in two adjoining spaces, such as a master bedroom and large walk-in closet.
Zoned heating and cooling — One of the greatest advantages of ductless systems is not calculated into HSPF or SEER efficiency ratings. Each AHU comprises a zone, offering the homeowner a genuine zoning system in the home for energy-efficient point-of-use heating and cooling. Why heat or cool your entire home if all you need is the home office heated and cooled during specific times of the day? With a ductless system in place, you save energy above and beyond efficiency ratings and boost home comfort.
Efficiency Ratings and System Selection
Efficiency ratings should play an important role in the type and model of heating and cooling system you select. Ductless heat pumps, like any other system, are available with optional features and components that boost efficiency and performance but may cost more than standard models.
This means that you need to know how much operating costs are estimated to be for different models at different energy efficiency ratings in order to find the true cost and value of any given system.
Your HVAC professional can perform the following homework and number-crunching for you:
Lifetime cost — Lifetime cost is the estimated total cost of any system from purchase, installation, monthly energy bills and maintenance and repairs from day one to the expected end of its useful life cycle. While this calculation is an estimation, the same numbers are used for all models evaluated, so the end results of competing systems are reliable and accurate.
Return on investment — By calculating the lifetime cost of ductless heat pumps, your HVAC professional can tell you the estimated return on investment, which is the point where energy savings of a higher-efficiency ductless system pays for the higher sticker price. At this point, you're technically saving money every time you use your high-efficiency ductless heat pump and enjoying better performance and home comfort all the while.
Project specifications — A third factor to consider is the project specification. For instance, if you're converting attic space to living space, cooling efficiency may be equally important if not more so to heating efficiency. Perhaps you need heating and cooling for a new basement bathroom or other conversion. You most definitely want a ductless heat pump with a high HSPF. It's also advisable to select a ductless heat pump with a dehumidification cycle for your northern Illinois home, especially for a basement project or a zone which doesn't receive much sunlight to help remove excess moisture to curtail potential mold problems.
Follow the Energy Star
One of the simplest ways to begin your search for the right ductless heat pump system is to look for the blue Energy Star logo. The Energy Star program is a cooperative effort by the U.S. Department of Energy (DOE) and the Environmental Protection Agency (EPA) to make it easier for consumers to identify higher efficiency appliances within a category.
Home comfort systems, windows, appliances and more which are Energy Star-certified have exceeded strict energy efficiency parameters and have met the following criteria:
The higher efficiency and higher-priced model must deliver features and options that exceed that of the lesser efficiency model.
The return on investment of the higher efficiency system must be attainable by the consumer within a reasonable amount of time.
If you have any questions about ductless heat pumps, weighing efficiency ratings for your home improvement project or how to prepare your home for installation, please contact Black Diamond Plumbing & Mechanical today.
Request Service
Please fill out the form and we will get in touch with you shortly. We look forward to serving you!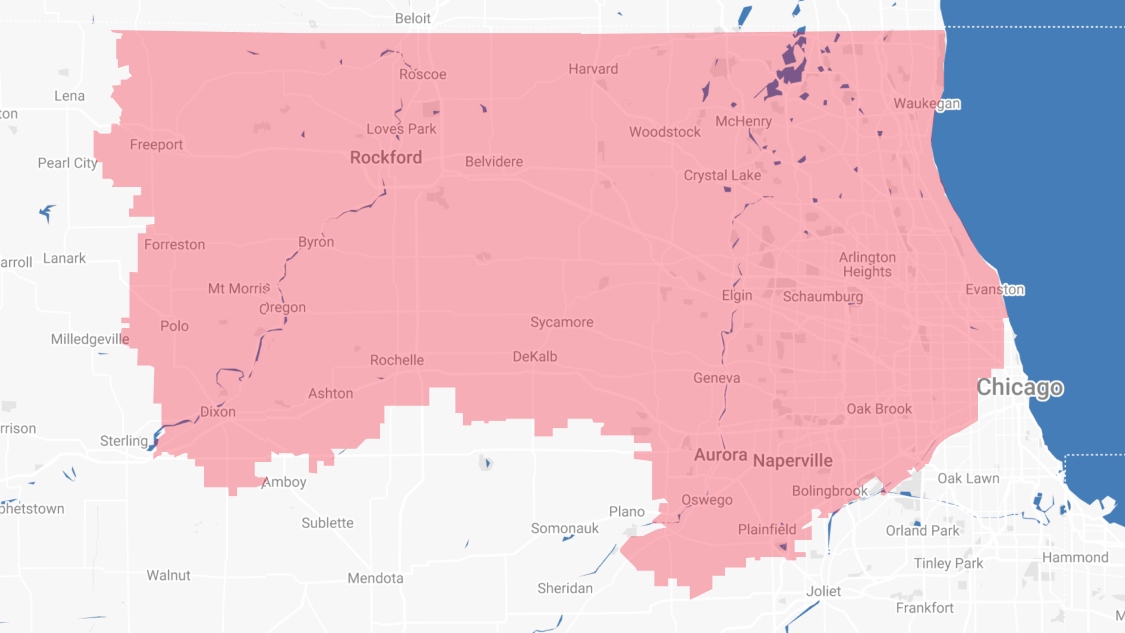 Proudly Serving
The Chicagoland Area
Addison | Algonquin | Antioch | Arlington Heights | Aurora | Barrington | Bartlett | Batavia | Beloit | Belvidere | Bensenville | Bloomingdale | Bolingbrook | Buffalo Grove | Byron | Caledonia | Capron | Carol Stream | And Much More!
VIew ALL