What Should I Do if My Home's Heat Pump Gets Iced Up?
Among the many other issues a heat pump can develop, your system can ice over. Chilly Chicago area winters are known to cause problems with heat pumps, and many ice-ups require professional repair. If your home's heat pump has iced over, though, you may want to check a few things before jumping on the phone with your friendly neighborhood HVAC technician.
Do-it-yourself Solutions for Frozen Heat Pumps
Frozen heat pumps are typically a byproduct of freezing rain. In this rain, the unit's top portion freezes over and then ice and frost will accumulate on the rest. Leaky gutters dripping onto the unit also can be contributing factors.
If this happens, check first to see if the fan blade can move with any degree of freedom. If it can't, then shut the system down right away and call a professional. In cases where the blade can move freely, then try using the manual defrost function. But if that doesn't work, shut off power and use a broom to knock the ice free. Don't use sharp objects to remove the ice, however.
You'll also want to see if the unit is getting poor airflow — this is another major issue that can arise when heat pumps get iced over. Check to see if the outdoor unit is clogged up with plant matter or leaves, and make sure the airflow isn't being blocked by snow. If either of these things are happening, then kill the power and manually get rid of the blockage.
Look at the concrete area under the heat pump, and make notes of any shifting or sinking issues. These factors can keep melted water from ice and snow from draining properly. In some cases, you can fix shifted pads by placing a board underneath them. But if it isn't possible to make the pad level or if you see it's cracked, you'll need to call your HVAC guy.
When to Call an HVAC Technician
In cases where the aforementioned techniques prove ineffective (or if your pump just keeps getting iced over inexplicably), then it's time to call in the professionals. It's likely that some kind of electrical or mechanical malfunction lies at the root of your problem.
Your defrost system's thermostat, controls, or relay might not be working properly; this can keep it from activating at the proper times or even entirely. A stuck reversing valve, worn-out solenoid coil, leaky refrigerant line, or broken fan also could be the culprit.
If you suspect your heat pump has iced over for any of the reasons above, contact us for help at Black Diamond Plumbing & Mechanical. We've fixed hundreds of heat pumps, and we'll have yours working again in no time.
Request Service
Please fill out the form and we will get in touch with you shortly. We look forward to serving you!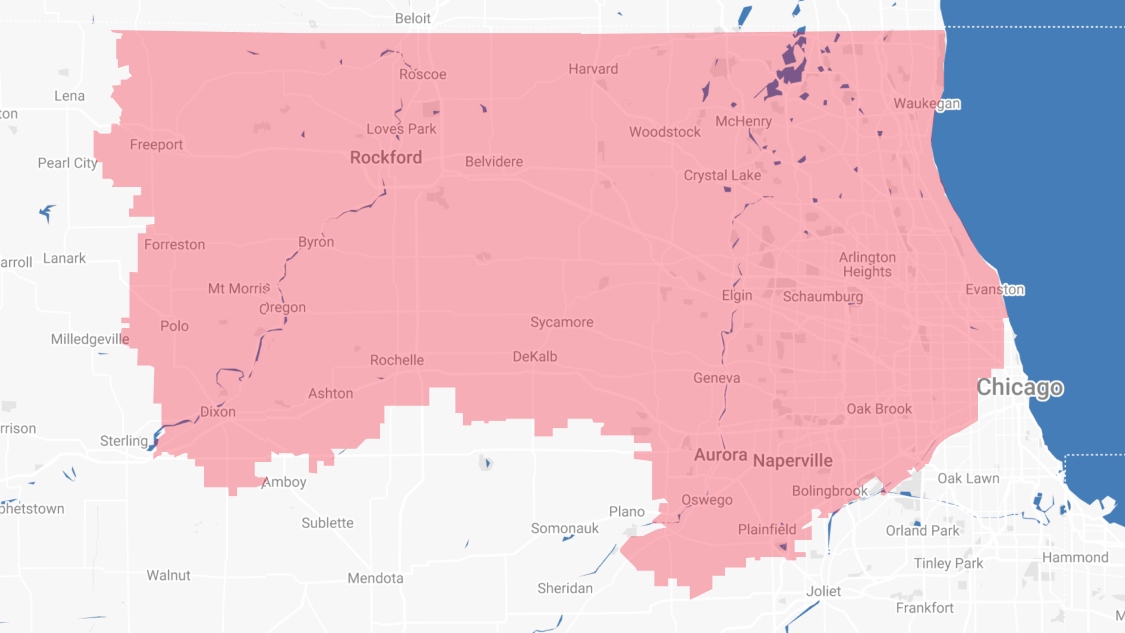 Proudly Serving
The Chicagoland Area
Addison | Algonquin | Antioch | Arlington Heights | Aurora | Barrington | Bartlett | Batavia | Beloit | Belvidere | Bensenville | Bloomingdale | Bolingbrook | Buffalo Grove | Byron | Caledonia | Capron | Carol Stream | And Much More!
VIew ALL