Seal Up for Spring
One of the most underrated indoor air quality services out there are duct cleaning and sealing. At Black Diamond, we believe that the ducts are the lungs of your home. Circulating the air throughout your home is of the utmost importance. You don't want to keep recirculating dust, debris, and other irritants throughout your home, do you? Before the spring allergies kick in, here are a few reasons why you should consider duct cleaning:
Allergy symptoms. You shouldn't have to suffer from allergies while you're inside your own home! The more dirt and dust build-up on the vents in your home, the more irritated your allergy symptoms can get. Your ducts could be recirculating those allergens throughout your home leaving you with no relief.
Dust: are you dusting more often? What about changing your air filters more often? If you answered yes to either of those questions, it's time to get your ducts cleaned. Especially if you've recently completed any sort of renovation in your home.
Have more furry little friends than usual? They could be traveling around in your ducts. Getting your ducts cleaned will prevent the spread of dander, droppings, and bacteria that vermin carry.
Do you know when the last time your ducts were cleaned? No? Well then, it's time. There's no way to know what's inside your ducts without looking. Debris can restrict airflow making your HVAC system work harder, leading to an increase in your utility bills.
Alright, so you've gotten your ducts cleaned but now it's time to talk sealing.
Duct sealing is the natural next step in preserving your duct cleaning you just had done. According to the Department of Energy, homes leak between 25% and 40%, meaning air isn't getting to where it should be. This can cause hot or cold spots in your home, high energy bills and more. Sealing up your home to ensure your ducts stay cleaned is crucial. We use patented technology to complete your duct sealing.
We start with a test. First, we block off all your vents and returns to measure how much your ducts are leaking and measure the overall size of those leaks. This enables us to give you a before and after report.
We use precision technology to seal your ducts. We use temporary ductwork so our sealant can be distributed throughout your ductwork. While sealing, we have real-time technology to monitor your systems performance and improvements.
Instant gratification. Once your ducts are sealed, you'll get a formal certificate of completion, and you'll finally have even room temperatures, cleaner air and reduced energy bills.
Are you ready to schedule your duct cleaning and sealing? Contact us today!
Request Service
Please fill out the form and we will get in touch with you shortly. We look forward to serving you!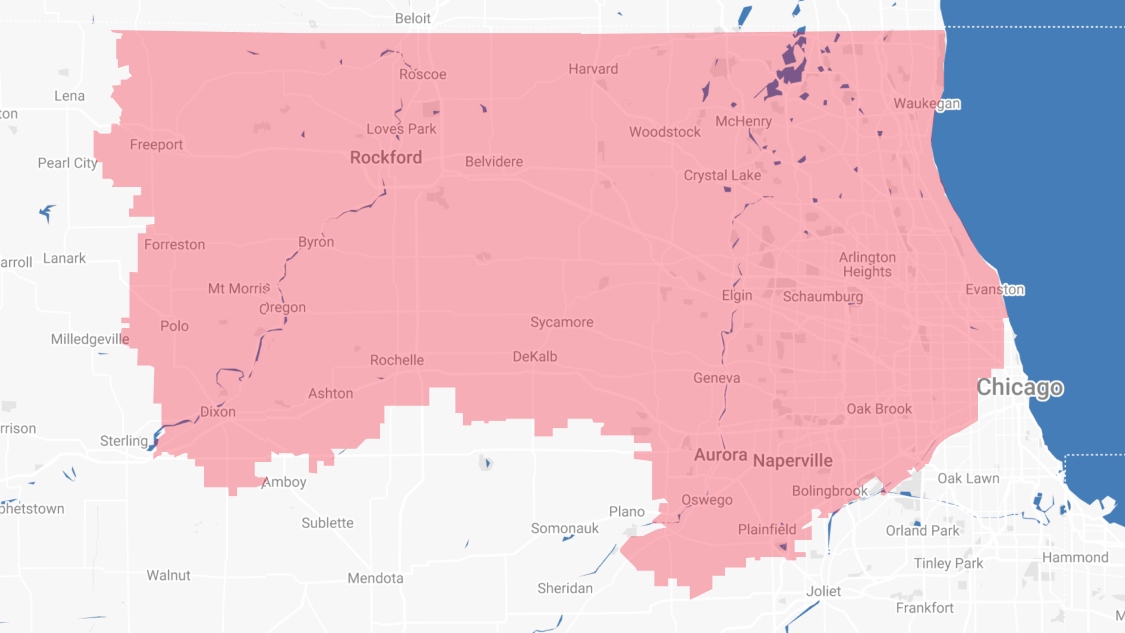 Proudly Serving
The Chicagoland Area
Addison | Algonquin | Antioch | Arlington Heights | Aurora | Barrington | Bartlett | Batavia | Beloit | Belvidere | Bensenville | Bloomingdale | Bolingbrook | Buffalo Grove | Byron | Caledonia | Capron | Carol Stream | And Much More!
VIew ALL