Get Your Contractor to Check These Things During A/C Maintenance
Summers in the McHenry, IL area can be hot and steamy, and the last thing you want is for your air conditioner to fail. The best way to prevent that from happening is through regular A/C maintenance in the spring.
Even if you're already using your air conditioner, it's not too late to schedule preventive maintenance now. Proper maintenance ensures that little problems with your air conditioner don't become bigger problems, plus it helps your system last a long time.
Maintenance Tasks for a Service Technician
An HVAC technician should perform several cooling-specific tasks in the spring. Checking the refrigerant level should top the list. Your A/C needs the right level of refrigerant to cool properly. A lower level is often a sign of a leak. The tech will clean dirty evaporator and condenser coils. Otherwise, the system may run longer in an effort to cool the home. Your technician will also clean and adjust the blower components to ensure proper airflow.
Several other non-cooling-specific tasks should also be performed on the HVAC system. 
Thermostats should be checked to ensure the system is reaching the right temperature and turning on and off properly.
Electrical connections and wiring should also be examined to see if they're loose or frayed and need replacing. This step can significantly reduce the risk of fires originating in the HVAC system. Voltage and currents on motors should also be checked.
The condensate line should be checked for obstructions that might prevent the air conditioner from properly dehumidifying the air. Condensate line obstructions may also cause water to back up and overflow from the drain pan.
All the moving parts should be lubricated to ensure they work together without creating friction. Parts will last longer if they are adequately lubricated.
Learn more about Black Diamond Plumbing & Mechanical's A/C maintenance services, or give us a call at (866) 350-4793 to schedule an appointment.
Request Service
Please fill out the form and we will get in touch with you shortly. We look forward to serving you!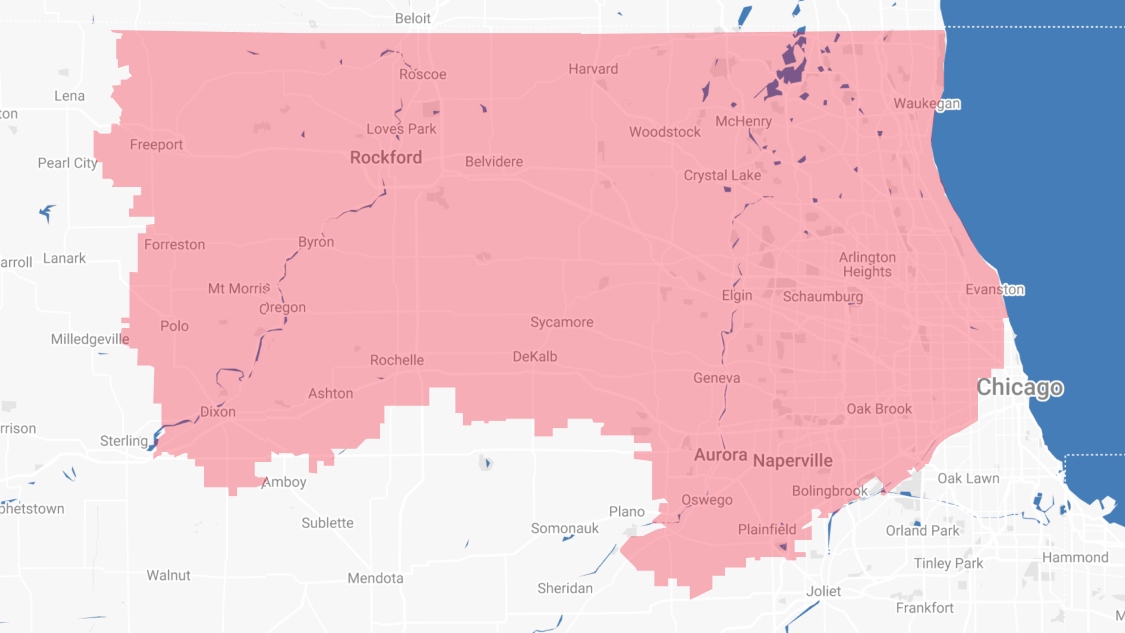 Proudly Serving
The Chicagoland Area
Addison | Algonquin | Antioch | Arlington Heights | Aurora | Barrington | Bartlett | Batavia | Beloit | Belvidere | Bensenville | Bloomingdale | Bolingbrook | Buffalo Grove | Byron | Caledonia | Capron | Carol Stream | And Much More!
VIew ALL