Professional Furnace Inspections — What to Expect From This Routine Appointment
With the brutally cold weather that we've seen here in the Midwest recently, your heating system's reliability is vital. An annual professional furnace inspection can keep it running at maximum efficiency, catch small issues before they develop into large and costly repairs, and help you prevent a mid-winter failure. A routine checkup also can keep your home free from dangerous gas fumes and lethal carbon monoxide. Although what takes place during a maintenance appointment can vary between HVAC companies, a comprehensive furnace inspection should include the following tasks:
Examining the heat exchanger(s). This is necessary to test for cracks and separations that can let deadly carbon monoxide leak into your home.
Checking the thermostat for proper calibration. When the thermostat is accurate, your furnace won't overheat your home, so you'll be more comfortable, and you won't waste money.
Inspecting the fan control to ensure efficient, accurate heating. Adjusting the fan is sometimes necessary to make sure it cycles on and off at the thermostat's set temperature.
Checking and cleaning the blower. When dirt builds up on the blower components, it adversely affects the air flow and system balance, and also impacts the reliability of the furnace.
Lubricating the furnace motor's moving parts. Keeping the motor properly lubricated reduces friction, saves electricity, and prevents it from failing prematurely.
Checking the flue for any obstructions. If the flue isn't clear, the toxic byproducts of combustion can't escape up the chimney completely, which can seriously degrade your indoor air quality.
Changing or cleaning the furnace filter. A dirty filter reduces needed airflow, which reduces the unit's efficiency. A badly clogged filter can even cause the furnace to quit.
Inspecting the belts. Worn, cracked furnace belts can break unexpectedly, leaving you without a heat source when you need it most.
Checking the system's safety controls. One of the most critical is the high limit control. If it's not operating properly, your furnace can overheat and potentially cause a fire.
Testing the system's start-up cycle for accuracy. To function properly, your heating system needs to start, operate and shut off when it should.
Checking the various electrical connections, along with the current and voltage going to the motor. Properly tightened connections and correct voltage and current helps to keep the furnace from overheating, and possibly causing a fire. It also helps extend the life of the system's components.
If you have a gas-fired system, your technician should also perform the following tasks as part of your furnace inspection:
Testing the manifold gas pressure and combustion air openings. The right amount of pressure ensures that the correct amount of fuel is reaching the burners. It also helps control fuel consumption, and prevents delayed ignition.
Examining the thermocouple. Replacing a damaged or faulty thermocouple can help ensure your safety by reducing the risk of an explosion during burner ignition.
Checking and adjusting the pilot light (in older furnaces). Cleaning may also be necessary to ensure smooth ignition, proper firing of the burners, and to prevent unnecessary fuel waste.
Testing and cleaning the burner to ensure proper operation. If the burner isn't working properly, it can make your furnace less efficient.
Checking the fuel lines and all their connections for leaks. Leaking lines and faulty connections leave you vulnerable to the risk of fire. They can also let dangerous gas fumes make their way into your living space. Check exhaust pipes and vents as well.
In between routine maintenance appointments with your HVAC specialist, there are some tasks that you can take on to help ensure that your heating system keeps operating at an optimal level:
Check your thermostat for accuracy. Set an outdoor thermometer beside your thermostat, run the furnace for a few minutes, and then compare the displayed room temperature to the thermometer reading.
Vacuum any accumulated dirt and dust from the furnace's blower unit. Always be sure to shut off the unit's circuit breaker beforehand.
Test for air leaks in your ductwork. By holding a lit stick of incense up to the ductwork joints while the furnace is running, you can locate any leaks by the wavering smoke, and then seal them with metal or mastic tape.
Oil the blower motor bearings. Add a drop or two of lubricant to each of the motor's oil cups, if it has any.
Inspect your furnace filter once a month and change it when it looks dirty. Always check that you're using the correct size and recommended type of filter.
To learn more about what you should expect from a professional furnace inspection, please contact us at Black Diamond Plumbing & Mechanical.
Request Service
Please fill out the form and we will get in touch with you shortly. We look forward to serving you!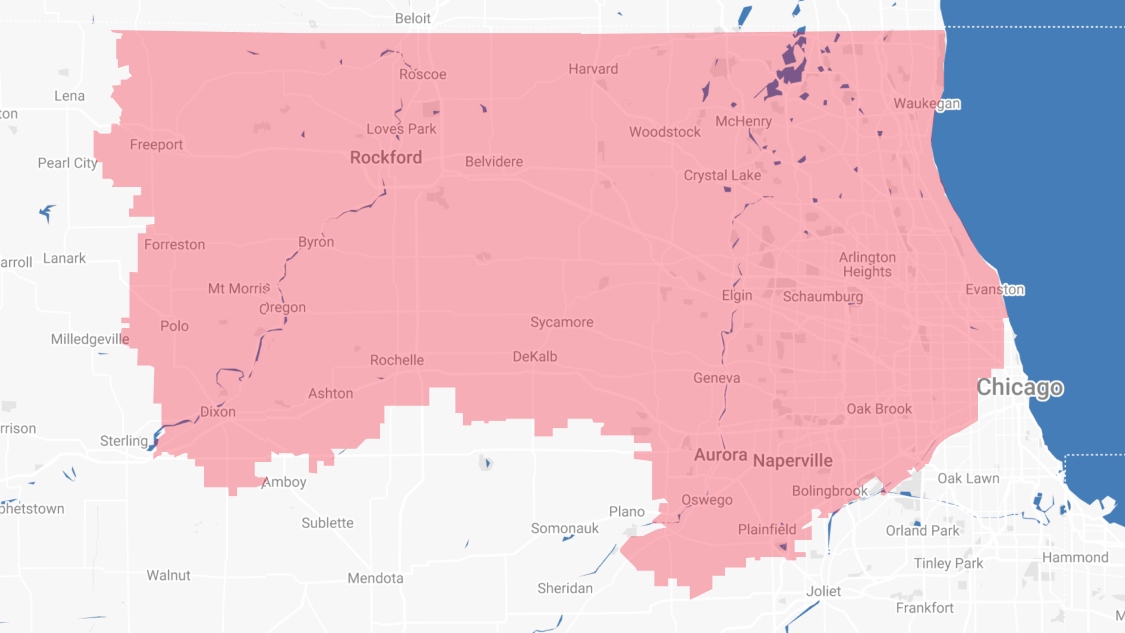 Proudly Serving
The Chicagoland Area
Addison | Algonquin | Antioch | Arlington Heights | Aurora | Barrington | Bartlett | Batavia | Beloit | Belvidere | Bensenville | Bloomingdale | Bolingbrook | Buffalo Grove | Byron | Caledonia | Capron | Carol Stream | And Much More!
VIew ALL