Why Did My Water Pump Stop Working?
Relying on a private well pump for the usable water needs of your home or business can come with tons of excellent advantages, and generally speaking, these simple pump units are quite dependable when properly maintained. However, when your water stops flowing and the pump fails, you can be left with a frustrating question: "Why did my well pump stop working?" Unfortunately, it's not as simple as making a phone call (as it would be for a homeowner that uses city water).
Luckily, troubleshooting why a well pump is not working is actually fairly simple, as long as you know what to look for. Follow along while the plumbing experts at Black Diamond Plumbing & Mechanical detail the top causes for a failed water pump.
Troubleshooting a Water Pump That Has Stopped
In case you are new to the use of water pumps, do keep in mind that the pump does not run all of the time. In water pump systems, the pump engages to fill the pressurized water tank and will only engage again to refill as needed. However, if you are turning on faucets and getting no water or only small amounts at low water pressure, then it's time to check for a cause.
Start troubleshooting your water pump in this order:
Make certain that the water pump is the problem. Be sure to test both the cold and the hot taps on the faucet you are using. If the hot water is not running, but the cold runs fine, then the issue lies with a plumbing problem connected with your hot water heater and not the well pump.
Check the breaker or fuse box. As an automatic mechanical system, water pumps, of course, rely on a supply of electricity. Inspect your breaker box and see if the breaker has tripped, and if it has, then reset it and you should restore power to the pump. If the breaker trips again, then there is an electrical or mechanical issue with the water pump, which will require a professional plumber.
Ensure the "on" switch is engaged. Not all well pumps come with a simple "on" and "off" switch, but many do. Make certain if you have one that it is engaged and set correctly.
Inspect the pressure gauge. The pressure gauge on your pressurized water tank essentially controls when your water pump turns on. On the gauge, or written on the tank near to the gauge, there will be a listed "CUT-IN" pressure. This is the pressure level that will trigger the pump. If the pressure displayed on your gauge is lower than the Cut-in pressure, but the pump is not turning on, you are likely looking at a faulty or worn down pressure switch or gauge.
When to Call a Professional Plumber for Water Pump Repair
If the above information got you nowhere then it's time to call on your local Chicago plumbing contractor. The remaining issues deal with the electrical and mechanical aspects of your pump, which will require the tools and training of a professional. Common types of component failure that you may be dealing with include:
Stuck pressure control relays
Problems with the pressure switch relay contacts
A damaged pump motor or worn-out wiring
A torn water bladder/diaphragm
If your water pump fails, there's only one name you need to know: Black Diamond Plumbing & Mechanical! Contact our experts online, or call (866) 350-4793 to schedule water pump repair today.
Request Service
Please fill out the form and we will get in touch with you shortly. We look forward to serving you!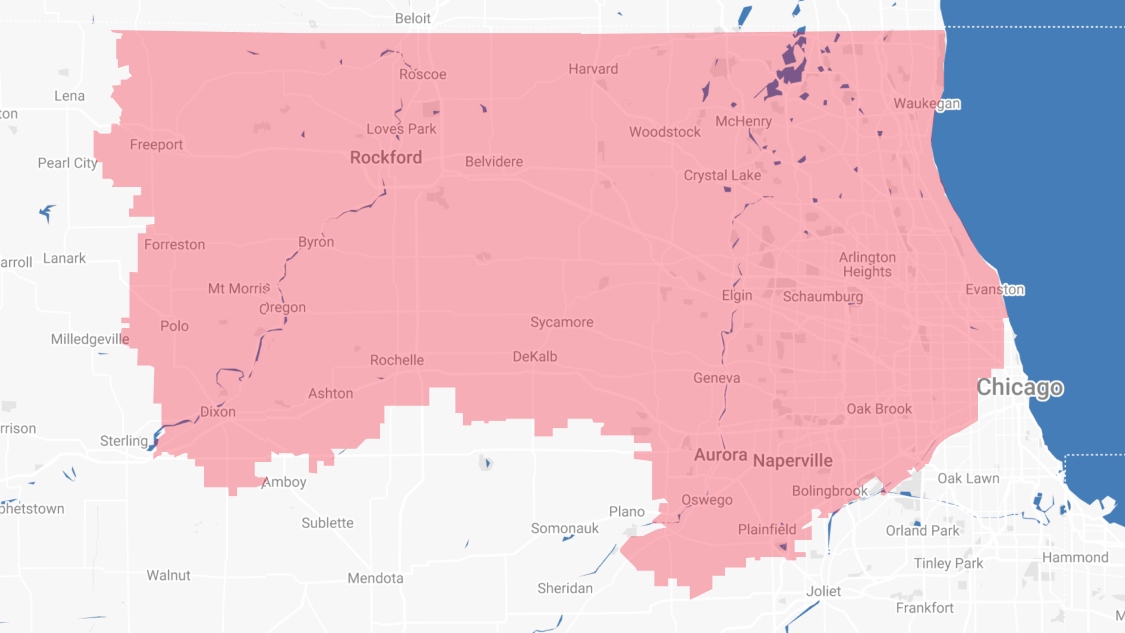 Proudly Serving
The Chicagoland Area
Addison | Algonquin | Antioch | Arlington Heights | Aurora | Barrington | Bartlett | Batavia | Beloit | Belvidere | Bensenville | Bloomingdale | Bolingbrook | Buffalo Grove | Byron | Caledonia | Capron | Carol Stream | And Much More!
VIew ALL