How Duct Design Plays a Key Role in Home Energy Efficiency
Home energy efficiency depends on all the interlinking systems performing their functions as designed. You can't expect low heating bills if the furnace isn't serviced or if heat is escaping via air leaks and poor insulation. You may even work up a sweat with high cooling bills if the A/C or heat pump coils are clogged with debris. And then there's the ductwork. Have you considered the key role duct design plays for home efficiency? Here's how those ducts impact your home's energy efficiency.

Take Duct Sealing Seriously
Whether it's new installation or repair, hire a professional air duct sealing company. Leaky and inefficient duct design can cost up to 30 percent heating and cooling costs in the average home, according to Energy Star. Telltale signs of leaky and poor duct design are uneven temperatures from room to room. This may also indicate an airflow obstruction or damage.
Duct sealing is the first thing we do, because it addresses duct problems in the most efficient and cost-effective way. We seal from the inside out with Aeroseal — other HVAC companies uses screws, mastic or aerosol sealant, collars, metal tape and similar products. But we put the Aeroseal advantage to work for your home to ensure your ducts are operating at maximum efficiency.
After the ducts are sealed for repairs or for new installations, they must be tested using a blower door test. A blower door test measures return air and supply air, and helps find leaks and deficiencies in the ductwork. When your ducts pass muster, you'll enjoy substantial energy savings and greater comfort for many years.
Call Black Diamond Plumbing & Mechanical at (866) 350-4793 to schedule your air duct sealing service!
Ductwork Location
An early consideration for duct design is the location of the system. If you're designing a new home or retrofitting your current home, you can ensure more energy savings by having the ductwork installed inside the conditioned envelope of the home. By doing this, you're minimizing energy dollar losses in the event a leak develops. It also protects ductwork from possible damage. It's difficult to accidentally bang up or tangle up ducts when they're concealed inside a chase, raised floor or hang ceiling.
If you're performing a duct inspection, energy evaluation or furnace or A/C upgrade, you may still be able to make modifications to ensure the most efficient duct design you can. If you do have ductwork located in an unconditioned basement or attic, just make sure the ducts are adequately insulated.
Use Proven Duct Materials
You have a few options when it comes to duct materials. Sheet metal ducts are still the most popular. They're easy to fabricate, change or manipulate on site, and they're relatively easy to maintain. Select insulated metal ducts for best efficiency. If you select metal ducts without insulation, you'll need to insulate them with fiberglass rolls or rigid foam board.
Fiberglass flexible ducts are popular with home builders. Flex ducts, as they're called, are well-insulated and relatively simple to install. You also have the advantage of making turns easily, which is important when you don't want to restrict airflow with right-angle joints. If you do choose flex ducts, make sure the trunk is insulated metal with flex duct branches.
Older homes often used walls, joist space and other building cavities to convey airflow, so if you have an older home, have an HVAC technician inspect your home's ductwork to ensure it's properly constructed and energy efficient.
Duct Size Matters
Duct size matters a lot for comfort, efficiency, and the performance of the heating and cooling system. Your HVAC technician should size ducts using Manual D from the Air Conditioning Contractors of America (ACCA). The duct branches should be appropriately sized for the space they supply airflow to. For instance, a large living room needs more airflow, or multiple registers, compared to a small bedroom.
You can't have balanced comfort in the home if you don't have balanced airflow. Duct supply should be equal to duct return. Unfortunately, undersized ducts for one or both sections are common. Ducts that are too small can overheat a furnace or cause a compressor or blower to fail.
Airflow, Dampers and Zoning
An experienced and qualified HVAC technician should do a fine job sizing your ducts. You can fine-tune airflow to each zone of your home for personal preferences using duct dampers. Dampers are most effectively installed at the duct trunk and branch. Dampers can be manually adjusted at installation or later. If you want total control of conditioned airflow, install a zoning system with automatic duct dampers controlled by a thermostat in each zone.
Learn more about Black Diamond Plumbing & Mechanical's duct services and duct design solutions, or call (866) 350-4793 to schedule an appointment for your Chicagoland home.
Image Provided by Shutterstock.com
Request Service
Please fill out the form and we will get in touch with you shortly. We look forward to serving you!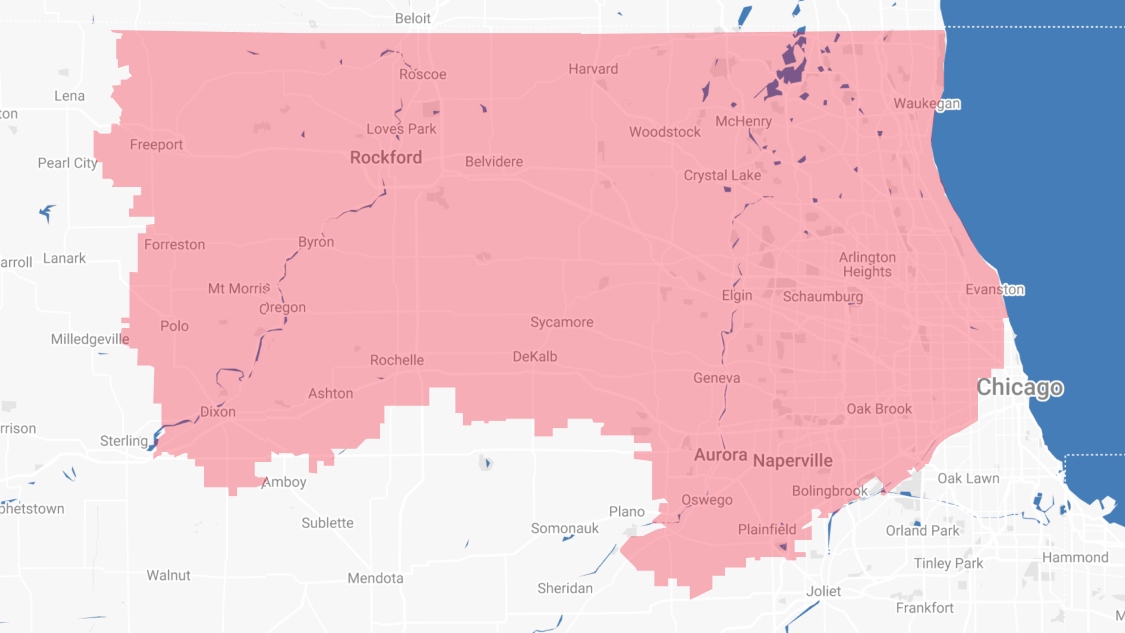 Proudly Serving
The Chicagoland Area
Addison | Algonquin | Antioch | Arlington Heights | Aurora | Barrington | Bartlett | Batavia | Beloit | Belvidere | Bensenville | Bloomingdale | Bolingbrook | Buffalo Grove | Byron | Caledonia | Capron | Carol Stream | And Much More!
VIew ALL