What's Better? Mini-Split or Window Unit Air Conditioners?
Whether you're moving into a new home, renting your first apartment, or renovating a space you've lived in for years, choosing how to cool and heat your house is a big deal. There are tons of air conditioning options out there, and sometimes it can be hard to figure out what type of system is going to meet all of your needs. This may get especially confusing when your options have narrowed down to either a mini-split or window unit system. Luckily for you, the HVAC experts at Black Diamond are here to explain the major differences between a mini-split and window unit air conditioning system, and which one would be the best for you and your home.
Why Should I Choose a Mini-Split Air Conditioning System?
Mini-split systems may sound like a new brand of sports car, but they're actually a massively popular option for heating and cooling your home. They consist of four unique parts: a compressor, expansion valve, evaporator, and condenser. A mini-split air conditioner also works silently from outside your home. Here's a few reasons why you should choose a mini-split air conditioning system:
You want to heat and cool a room individually. Have a home that's a bit finnicky about how it stays hot or cold? Or maybe grandma likes her room sweltering and the rest of the family can't deal? A mini-split air conditioner can cool or heat a room individually and would cease any fistfights dealt over the thermostat.
You can't stop sneezing. Are you or a roommate prone to allergies? A mini-split system improves a home's air quality due to its heat pumps filtering out any allergens or contaminants from the outdoors.
You prioritize energy efficiency. If you're looking to cut your energy bills in half, or if you're an especially environmentally conscious person, the mini-split system is for you. Because the system is specialized to each room specifically, you decrease air loss as you're not heating or cooling any rooms that don't need to be either heated or cooled. Say hello to a green home!
You think air conditioners are ugly. Want to keep your guests' eyes on your beautiful home décor and not your air conditioning unit? The mini-split system is minimally invasive and easy to install, so it won't attract much attention from a wandering eye.
Why Should I Choose a Window Unit Air Conditioning System?
Window units are the underdog of the great air conditioner competition. Sometimes they're overlooked, but they actually have a lot of great advantages depending on your specific living situation. These units are installed into an open window and consist of a fan that blows inside air over an evaporator and a second fan that blows any excess heat from inside back outdoors. The following are a few reasons why a window unit may be best for you:
You want something affordable. There's no denying it, a window unit is the most affordable air conditioning option out there. These are cheap to purchase and cheap to maintain. If you're looking to save some money and still have a heated and cooled home, a window unit is the choice for you.
You're not the most technically savvy. Do instruction manuals strike fear deep inside you? Window units are incredibly easy to install, especially if you have someone else there to help you out. All of the installation parts come with the purchase of a window unit, so you don't have to worry about hiring a professional helping hand.
You want to save space. We know it's in the name, but a window unit just pops right into any window in your home. That way, you don't have to take up any floor space with a large unit. Suddenly, you have room for that fancy flamingo statue you just bought!
You live in a small or temporary space. Living in an apartment or dorm, or managing an office? A window unit is perfect for a more transient living space because you can pick it up and literally take it with you when you move. It's an on-the-go air conditioning system!
Mini-Split and Window Air Conditioning Systems in the Crystal Lake Area
Choosing between two similar systems can be tricky. However, the team of technicians at Black Diamond is ready to guide you through the best decision for your home. Black Diamond is dedicated to answering your call, 24/7, no matter what. We promise to always be on time and professional when providing any type of service. Don't wait any longer and let us help you improve the quality and comfort of your home today!
To get started working with the professional team at Black Diamond, call (866) 350-4793 or contact us today!
Request Service
Please fill out the form and we will get in touch with you shortly. We look forward to serving you!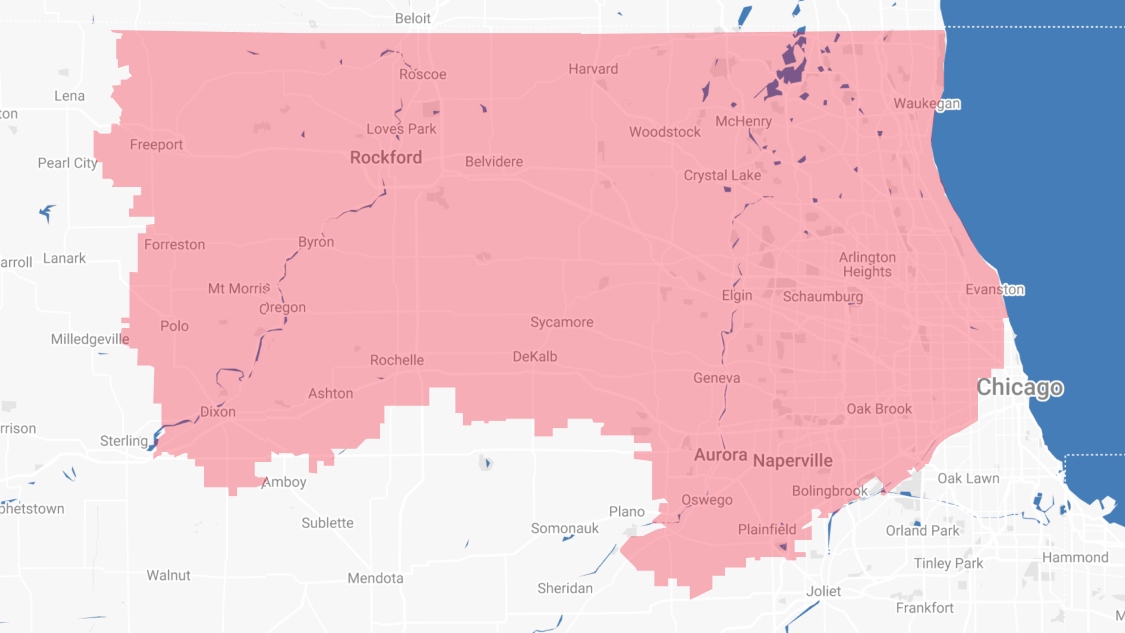 Proudly Serving
The Chicagoland Area
Addison | Algonquin | Antioch | Arlington Heights | Aurora | Barrington | Bartlett | Batavia | Beloit | Belvidere | Bensenville | Bloomingdale | Bolingbrook | Buffalo Grove | Byron | Caledonia | Capron | Carol Stream | And Much More!
VIew ALL