What Effects Does a Dirty Air Filter Have on Your Chicagoland Home?
There are several effects of a dirty air filter on your home. The biggest effect? Money. If you're looking for ways to cut your utility and home maintenance costs, keeping your air filter clean is the first step you should take.
What's the Purpose of an Air Filter?
The air filter in your cooling or heating system cleans the air as it enters your A/C, heat pump or furnace blower or air handler. To cool or heat your home's air, your forced-air HVAC equipment must pull air from a room, condition it, and then push it through your ductwork and throughout the house. Your filter is located where air is first pulled into the HVAC equipment.
Air Filter – Job #1
Your air filter's first job is to prevent dirt, dust, pollen and other airborne particles from entering your HVAC system. This is very important for several reasons. If dust and debris are allowed to enter your HVAC system, these foreign materials can keep it from running efficiently, and eventually cause your system to break down.
Once dirt and airborne particles enter your HVAC system, it begins to build up. This forces your system to work harder. Anytime your system works harder, it's costing you more money.
Dirt buildup in your system limits the amount of air your HVAC system is putting back into your home. As a result, your HVAC system is working harder, using more electricity and you are getting less conditioned air.
This means your rooms are no longer comfortable, even though you're paying more money.
Other effects of a dirty air filter – when operating in an A/C or heat pump system – are contaminated evaporator coils. When your evaporator coil get coated with dirt or other materials such as mold and bacteria, the vital heat exchange process is restricted, and your system can't properly cool or heat (for heat pumps) your home. Your HVAC system also can't remove the proper amount of humidity from your home. Your evaporator coil becomes a breeding ground for mold and bacteria.
These materials on the evaporator coil can lead to odors in your home and potentially cause health problems in the form of respiratory illnesses, allergies, bronchitis, nasal congestion and headaches.
Two more effects of a dirty air filter are dust and debris in your ductwork and elsewhere in your home. Because your air filter has become clogged and can't trap any more particulates before the air is distributed, the dust and dirt begins to collect in your air ducts. Material that does not get trapped in your ductwork can be blown out of your registers onto your walls and ceilings, leaving dirty and unsightly marks.
Air Filter – Job #2
The second job of the air filter is to keep your family healthy and comfortable. When you change the air filter every one to three months, you're taking steps to help your family stay healthy.
A clean air filter will keep dirt, dust, pollen, allergens and other airborne particles from going through your HVAC system. This doesn't allow allergens to be cycled through your home and does not give mold and mildew a chance to grow, causing your family members to have allergy and respiratory issues.
Air Filter – Job #3
The third job of your air filter is to save you money. By keeping your air filter clean, you won't see the effects of a dirty air filter:
Contaminated ductwork
Dirt build-up on walls or ceilings
Dirt build-up on cooling coils
Mold and mildew growth in the HVAC system
Health problems related to dirty air
Decreased airflow to your home
Unnecessary HVAC system repairs
Early HVAC system replacement
Keeping your air filter clean is important, and the effects of a dirty air filter can be serious. By completing a simple air filter cleaning or replacement every one to three months, you can avoid many of the problems that end up costing you money.
Need Help?
If you're unsure about when or how to replace your cooling and heating system's air filter or have other questions about the effects of a dirty air filter, contact us at Black Diamond Plumbing & Mechanical. We have been serving our customers for 15 years and are always happy to answer homeowners' questions.
Written by Rick Sperando
Image provided by Shutter Stock.
Request Service
Please fill out the form and we will get in touch with you shortly. We look forward to serving you!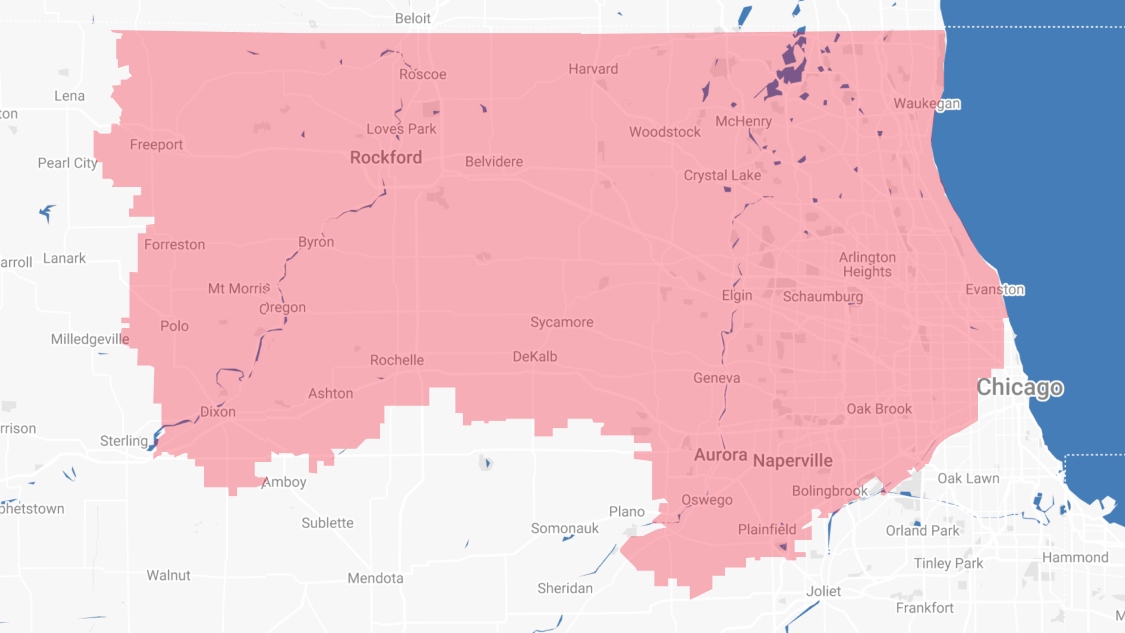 Proudly Serving
The Chicagoland Area
Addison | Algonquin | Antioch | Arlington Heights | Aurora | Barrington | Bartlett | Batavia | Beloit | Belvidere | Bensenville | Bloomingdale | Bolingbrook | Buffalo Grove | Byron | Caledonia | Capron | Carol Stream | And Much More!
VIew ALL