Non-Invasive Sewer Line Repair
Sewer issues can be highly disruptive to your family's routine. That's why you need high-quality sewer services that solve your sewer line issues quickly, efficiently and affordably — without destroying your landscaping. At Black Diamond, we offer our customers non-invasive sewer line repair options that require no excavation. These services help minimize the trauma and inconvenience that sewer issues can bring. By commissioning our trenchless sewer services, you protect the following key property assets from becoming collateral damage of the sewer repair operation:
Lawn
Garden
Landscaping
Fencing
Patio
Driveway
Sidewalk
Avoiding the need to disturb these key portions of your property will help you maintain a sense of continuity and control while our sewer repair experts go to work to quickly correct your problem. Our non-invasive sewer line repair options will also help you avoid the trouble and expense of costly landscaping and infrastructure repairs.
High-Quality Sewer Repair Services Quickly Correct Existing Problems
Non-invasive sewer line repair services provide a long-lasting solution to problems such as the following:
Obstructions caused by tree roots growing into the sewer pipe through cracks or loose pipe fittings
Blockages resulting from a buildup of household debris in the sewer pipe
Clogs caused by grease and/or sewer sludge
Sewer line leakage through damaged pipes
Burst or otherwise broken sewer pipes
When issues like the above occur, you need fast, skilled service to restore your family's comfort and convenience, maintain a healthy home environment and avoid or minimize damage to your home and property.
Available Sewer Line Repair Options
Vital non-invasive repair options for your damaged sewer include the following:
Clearing invasive root growth or other blockages via electronic power rodding
Removing greasy, sludgy clogs using high-pressure hydro jetting
Repairing damaged sewer pipes through a seamless pipe relining process
Replacing broken sewer lines by pulling a new pipe through the old one while simultaneously breaking apart the damaged line using a pointed steel installation head, known as a "bullet"
Before any work is done, your sewer repair issues are diagnosed using advanced video inspection equipment.
Black Diamond: For Expert Sewer Line Repair
You'll find many compelling reasons to choose Black Diamond as your plumbing and sewer services contractor in Woodstock, IL. In addition to our highly trained and experienced sewer repair experts and prompt, efficient work, we offer 24-hour emergency service to minimize your inconvenience, discomfort and lifestyle disruption. Whether your problem is a slow drain, sewer backup or overflow, sewer leak or other related issue, call our experts right away for quick, painless diagnosis of the problem and prompt, efficient sewer line repair services.
Written by Rick Sperando
Image provided by Shutter Stock.
Request Service
Please fill out the form and we will get in touch with you shortly. We look forward to serving you!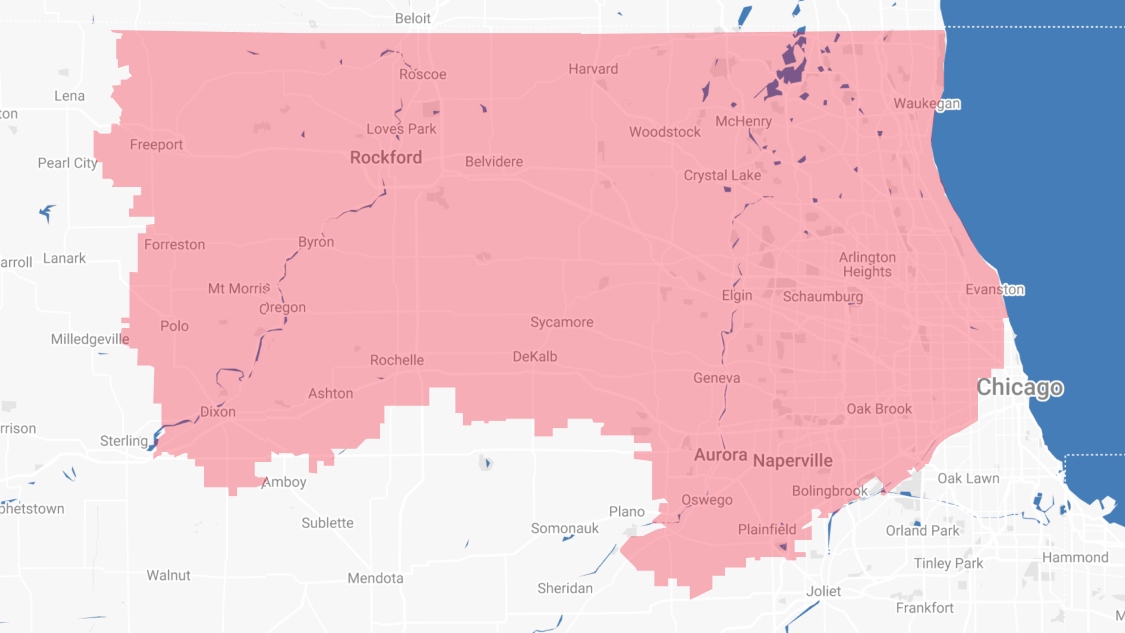 Proudly Serving
The Chicagoland Area
Addison | Algonquin | Antioch | Arlington Heights | Aurora | Barrington | Bartlett | Batavia | Beloit | Belvidere | Bensenville | Bloomingdale | Bolingbrook | Buffalo Grove | Byron | Caledonia | Capron | Carol Stream | And Much More!
VIew ALL