5 Signs You Need Your Ducts Cleaned
Indoor air quality can have a significant impact on your overall comfort. Particles like dust and mold spores can cause irritation even in the healthiest people, including sneezing and watery eyes. For those who suffer from allergies, asthma, bronchitis, or other respiratory conditions, airborne particles like dust, pollen, pet dander, and insect droppings can be even more detrimental.
Hiring a professional duct cleaning company is one way to improve the air quality in your home, and by choosing an HVAC provider that is a member of the National Air Duct Cleaners Association (NADCA), you can be sure it is done correctly, professionally, and only when it is beneficial to your health and comfort.
Signs It's Time to Clean Your Air Ducts
In most cases, air ducts only need to be cleaned every three to five years, though they may be cleaned more often if your home is in an especially dusty or allergen-prone area, or if you have recently had work done to your home. Some of the most common signs that your ducts require cleaning include:
#1 – Verified mold growth – If you or your HVAC provider find mold growing in the ductwork, the contaminated area should be tested to ensure it is mold, and not dirt or another substance. If mold is present, the ducts should be cleaned and sanitized, and the rest of the HVAC system should be inspected for problems.
#2 – Excessive debris – If your air ducts have accumulated enough dust and debris to cause airflow restrictions or blockages, the ducts should be cleaned. If there is dust on the air vents and debris inside the duct openings, you may have a problem. When your ducts are restricted, your HVAC system will have to work harder to keep your home comfortable, increasing your utility bills and leading to excessive component wear.
#3 – Pest infestations – If you have recently had a problem with insects, rodents, or other pests in your home, it is important to have your ducts cleaned to prevent the spread of allergens and disease-causing microorganisms. Dander from vermin, droppings from insects, and the viruses and bacteria that they carry can all present serious health concerns.
#4 – Increased allergy symptoms – If your air ducts are viably dirty and those who suffer from allergies or asthma have had worsening symptoms, it may be a good time to have your air ducts cleaned. As the HVAC system recirculates the air in your home, allergens can be deposited inside the ductwork, especially if the air filter is damaged, clogged, or missing. Air duct cleaning can help allergy sufferers reduce airborne irritants that trigger symptoms.
#5 – Excessive household dust – If your home is dustier than normal, or you have to change the air filter more often than usual, it may be a good time to have your ducts cleaned. This is especially true if you have done any major cleaning, remodeling, or other work that tends to generate dust.
How Often Should I Clean My Air Ducts?
We recommend scheduling air duct cleaning once every three to five years. However, that's a pretty big span, and some people may need to have theirs done even more frequently, aiming for closer to every two years than every three. How often you should schedule this service ultimately depends on the quality of air.
Duct Cleaning Services in Naperville & McHenry
At Black Diamond Plumbing & Mechanical, we offer duct cleaning services in Naperville and McHenry, and we are certified by the National Air Duct Cleaners Association to ensure that our customers receive the best service possible.
Since 1999, our company has provided complete heating, air conditioning, plumbing, and electrical services to homeowners and businesses. For expert duct cleaning services, choose Black Diamond.
Contact Black Diamond today at (866) 350-4793 to schedule duct cleaning services for your home!
Request Service
Please fill out the form and we will get in touch with you shortly. We look forward to serving you!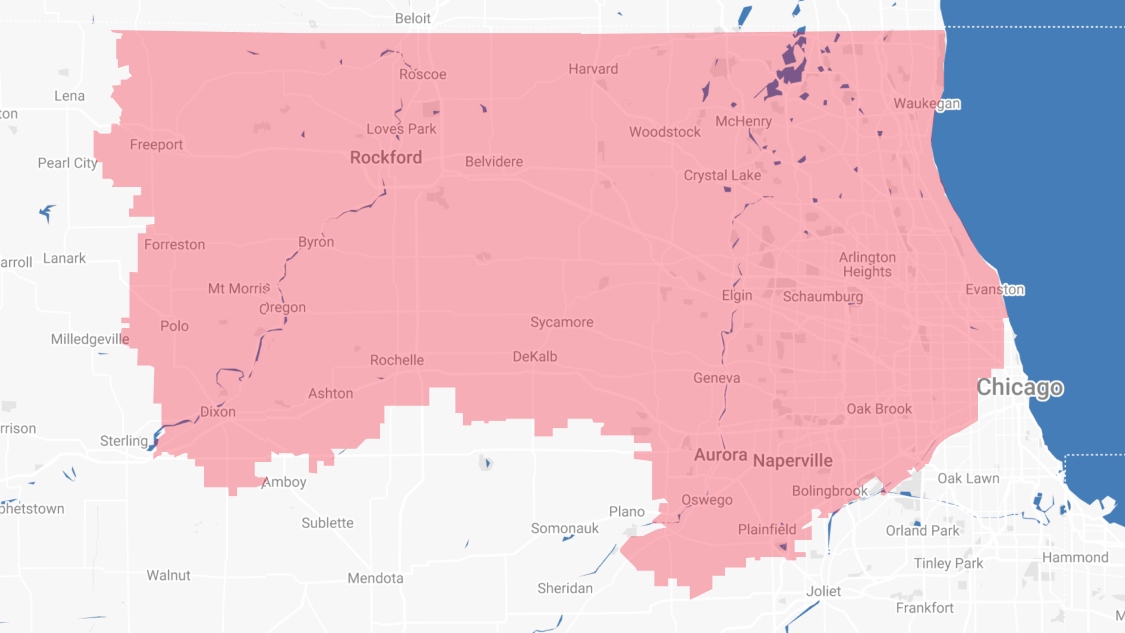 Proudly Serving
The Chicagoland Area
Addison | Algonquin | Antioch | Arlington Heights | Aurora | Barrington | Bartlett | Batavia | Beloit | Belvidere | Bensenville | Bloomingdale | Bolingbrook | Buffalo Grove | Byron | Caledonia | Capron | Carol Stream | And Much More!
VIew ALL