Use Programmable Thermostats Properly for Efficient Cooling
With the summer weather in full swing, many Chicago area homeowners are finding that programmable thermostats can keep their homes cool and energy efficient at the same time. With programmable thermostats, there's no need to adjust the temperature at night or before leaving the house, as these devices do the work for you to keep your air conditioner setting where it needs to be to balance comfort and efficiency.
Programming Options
Programmable thermostats come in a few different varieties:
The 5+2 day model has one program for weekdays, and another for the weekend. If you have the same schedule every weekday, and the weekend is different but you normally keep similar hours Saturday and Sunday, this is the model for you.
The 5-1-1 model is similar, but allows you to have different schedules on Saturdays and Sundays. This is nice if you only have one day a week where you can count on sleeping in.
If your schedule varies day to day, the 7-day model is the one for you. If your family has different after school activities or your work schedule is sporadic, having a 7-day model will be quite helpful in keeping your home comfortable when you're around, and allow for energy savings when you're away.
Regardless of which model you choose, it's important to program and operate programmable thermostats correctly to keep your HVAC system running as efficiently as possible.
Keep to your set schedule as much as possible. All programmable thermostats have override features that allow you to adjust the settings and make your home cooler (or warmer in winter), but will use more energy. These overrides will be cancelled at the start of the next program period, but before that time will increase your energy usage.
Utilize programming to stay comfortable when you're home. In the winter, lower the temperature several degrees while you're sleeping. In the summer, if you can tolerate it, raise the temperature a few degrees while you're sleeping. When you leave for the day, the temperature should be adjusted 7-10 degrees upward (or downward in winter) to save energy while the house is empty. If your programmable thermostat is an "adaptive" or "intelligent" model, schedule the times to exactly coincide with when you will be awake and in the house. If not, schedule these times slightly ahead of when you will awaken or return home, so that your Chicago area home will be comfortable when you need it to be.
When you will be gone for an extended period of time on vacation or business, the "HOLD" feature can be used to reduce your energy usage. Set the temperature to the mid-80s during the summer, as this will be much more energy efficient than cooling an empty house but will protect home fixtures and belongings from excessive heat and humidity. During winter vacations, set back the temperature 10 or more degrees, but keep your home above 50 degrees. Below that temperature, plumbing and other mechanical problems can arise in areas located far away from the programmable thermostat and vents. Don't be tempted to use the "HOLD" feature to keep your home at the comfort setting while you're away, though, as this can use much more energy than necessary.
If you have more than one heating and cooling zones in your house, you will need that many programmable thermostats. Be sure to pay close attention to when each area of your home will be occupied and adjust the schedule for each of the programmable thermostats accordingly. For instance, your living area thermostat may not need to transition from the night phase to morning phase as early as the thermostat that controls the climate in your bedroom.
After installing your programmable thermostat, pay attention to how it's powered. If it's a battery-powered thermostat, be sure to change the batteries at least once a year. Some programmable thermostats will alert you when the batteries are low, while others will not. The last thing you want is to return home one day to an uncomfortable house because your programmable thermostat ran out of power.
For more information about programmable thermostats or other questions related to home heating, cooling and comfort, contact the experts at Black Diamond Plumbing & Mechanical.
Written by Rick Sperando
Image Provided by Shutterstock.com
Request Service
Please fill out the form and we will get in touch with you shortly. We look forward to serving you!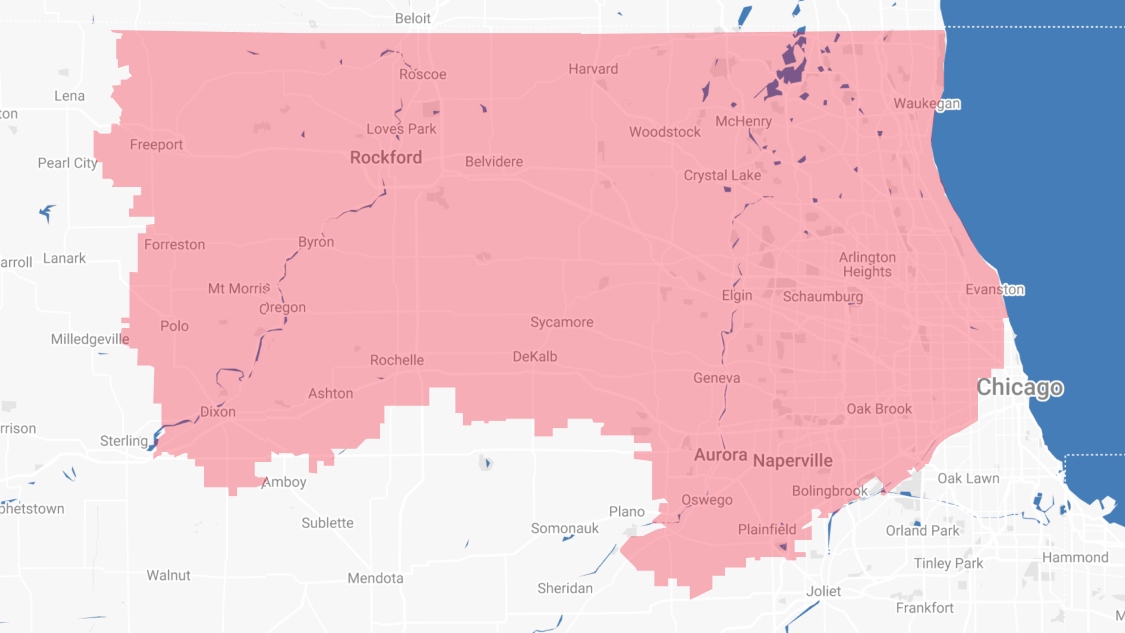 Proudly Serving
The Chicagoland Area
Addison | Algonquin | Antioch | Arlington Heights | Aurora | Barrington | Bartlett | Batavia | Beloit | Belvidere | Bensenville | Bloomingdale | Bolingbrook | Buffalo Grove | Byron | Caledonia | Capron | Carol Stream | And Much More!
VIew ALL