Think You'll Be Shopping for a Furnace This Fall? First, Do Your Research
Shopping for a furnace often requires a bit of homework. Because a furnace is expected to last for many years and will play a big role in determining your winter comfort levels and utility expenses during that time, it's important that you do the research necessary to get the decision right.
In particular, you'll want to understand the differences in features, efficiency, size and installation.
The best time to start doing that research is now, before Chicagoland's cold winter weather forces you to make a decision. To help with your homework, here's a guide to what you need to know when shopping for a furnace.
Features
Some basic furnaces today are built much like those from past decades, but most new models include a few new features that your old furnace is unlikely to have. Features you may come across when shopping for a furnace include:
Dual heat exchangers – The heat exchanger is the part that transfers heat from the burning gas into the air that passes through the furnace. Some new furnaces add a second heat exchanger, which allows the system to do a better job of transferring heat to the air, thereby reducing waste and improving fuel efficiency.
Variable heat output – Most older furnaces only have two settings: on or off. Since "on" means the furnace is running at 100-percent capacity, most of the time your furnace is working harder and burning more fuel than it needs to. With variable heat output, a furnace can adjust its heat output to better match the actual temperature needs, providing less heat on days that aren't as cold. When shopping for a furnace, you may see variable heat output referred to as two-stage heating, which means there's one high and one low heat setting, or as a modulating gas valve, which provides a continuous range of heating options.
Variable-speed blower – The blower which pushes air through your furnace can likewise have more options than simply on or off. A variable-speed blower can run at a slower speed when less heat is needed. This is particularly useful when you choose a furnace with variable heat output, since the lower heat settings require less airflow. Besides improving comfort and saving electricity, a variable-speed blower is quieter during the times it's not running at full blast.
Intermittent ignition – Instead of a pilot light, which burns continuously and therefore wastes fuel, many new furnaces have on-demand ignition systems which only come on when needed.
Advanced filters – When shopping for a furnace, consider the health benefits that could come from choosing a system with a high-efficiency or electrostatic air filter.
Zoning systems – A zoning system helps improve comfort and save energy by treating each part of your home as a separate temperature zone and providing the exact amount of heat needed for each zone. Zoning can be added to your home even if you aren't replacing your old HVAC equipment, but it makes more sense to consider it when you're shopping for a furnace.
Long warranties – Some models come with much longer warranties than others. This can save you money on future repairs, but it can also be a sign of quality craftsmanship. Providing a long warranty makes more sense if the model isn't prone to breaking down.
Efficiency
Several of the features listed above help improve energy efficiency. Whether you should choose such features when shopping for a furnace depends partly on the level of efficiency you prefer and whether the long-term energy savings outweigh the cost of the additional features.
Furnace efficiency is usually reported as annual fuel utilization efficiency, or AFUE. The AFUE percentage tells you how much of the fuel's available heat energy actually makes it into your home. An 80 percent AFUE, for example, means that 80 percent of the heat is utilized and 20 percent is wasted.
Overall furnace efficiency has improved over the years, and some new gas furnaces have AFUE ratings as high as 98 percent. Besides saving fuel, these high-efficiency furnaces also produce fewer greenhouse gases and are therefore better for the environment. Through the end of 2013, some high-efficiency models can also earn you a tax credit, which is certainly a factor to consider when shopping for a furnace.
If you know the AFUE rating of your current furnace, you can use your old winter heating bills to estimate how much you would save each year with a more efficient furnace. You can then determine the total lifetime operating cost of each model you're considering, which will help you make an informed choice when shopping for a furnace. Your local HVAC experts can help you with these calculations.
Size
Size is an important factor to get right when shopping for a furnace. If you choose a furnace that's too small, you'll be left cold inside your own home. Choose one that's too large, and it will operate inefficiently, cycling on and off more quickly and leading to larger temperature swings. Plus, a larger furnace naturally costs more, so you would be paying for more heating capacity than you need.
Choosing the wrong size is still one of the most common mistakes people make when shopping for a furnace. Many people simply look at the size of their old furnace and choose a new model that's the same size. There are three problems with this approach:
It assumes the old furnace was sized correctly, which may not be the case. In the past, when efficiency was less of a concern, furnaces were often intentionally oversized to be on the safe side.
It doesn't account for changes in the home itself. If you or the previous owners have made improvements, such as installing new windows or upgrading the insulation, the home's heating requirements may have changed.
It ignores the improvements in furnace efficiency made over the years. Furnace sizes are based on the amount of fuel consumed. A furnace with a higher AFUE rating will produce more usable heat from the same amount of fuel. For example, a 100,000-BTU furnace with an 80 percent AFUE rating will provide 80,000 BTU of usable heat. To get the same amount of heat from a 98 percent AFUE furnace, you only need an 82,000-BTU unit.
When shopping for a furnace, therefore, you need to first determine how much heat your home truly requires. Your house needs enough furnace capacity to overcome its heat loss, or the amount of heat it loses to its surroundings on the coldest Chicago day.
Heat loss is calculated using a procedure known as Manual J, which takes into account all of the details of your home, including its location, size, insulation levels, number of windows, amount of sunlight received and number of people in the house. A professional HVAC technician should know how to make the necessary measurements and calculations, and will often have computer software to make the process easier.
Once you know your home's heat loss, you can begin shopping for a furnace that has the right combination of size and AFUE to perfectly meet your needs.
Installation
The final factor to research when shopping for a furnace is the quality of the installation service.
Proper furnace installation is essential if you want your new heating system to work as advertised. If it's not installed correctly, it may not operate at its stated efficiency rating, which means you'll be paying more for gas or oil—and paying more for a high-efficiency furnace that doesn't produce high efficiency. The lower efficiency also reduces the amount of heat that makes it into your home, which means the furnace may not be able to keep you comfortable on the coldest winter days.
Improper installation can also lead to future equipment breakdowns and potentially reduce system life. In some cases, incorrect furnace installation can even be dangerous, as it could result in exhaust gases leaking into your home's breathable air.
For all of these reasons, furnace installation is a job best left to the pros. Look for a trustworthy HVAC company with NATE-certified technicians and a history of producing satisfied customers.
If you're shopping for a furnace in the Chicago area, let us help you find the best heating system for your home. At Black Diamond, we would be happy to help you do the research needed to choose the right furnace for your needs. If you have any questions, please contact us at Black Diamond today.
Request Service
Please fill out the form and we will get in touch with you shortly. We look forward to serving you!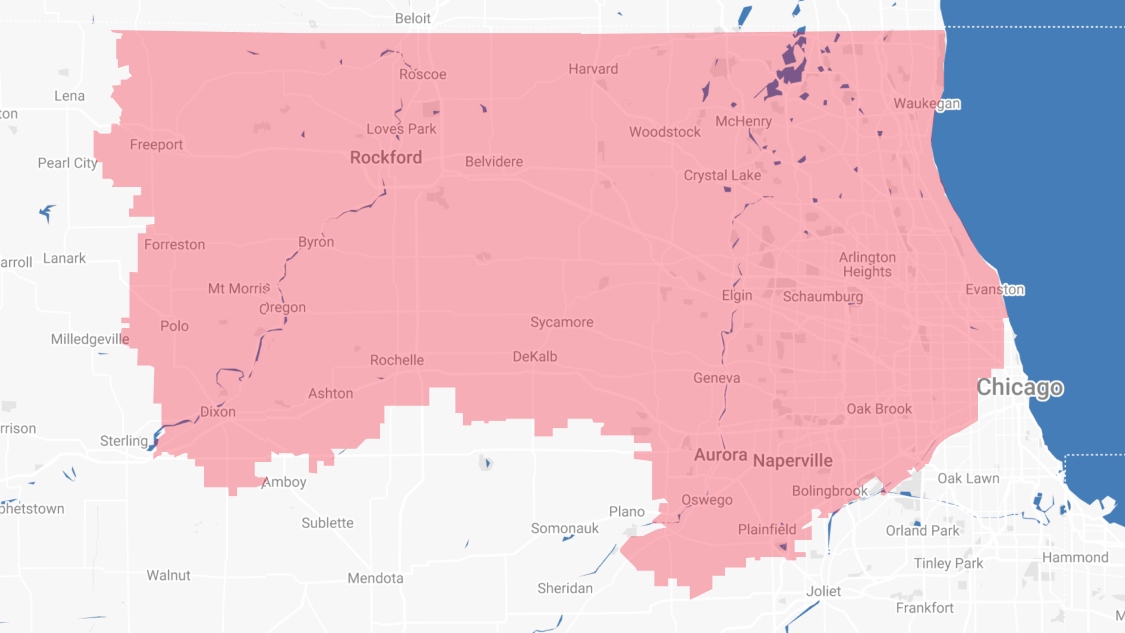 Proudly Serving
The Chicagoland Area
Addison | Algonquin | Antioch | Arlington Heights | Aurora | Barrington | Bartlett | Batavia | Beloit | Belvidere | Bensenville | Bloomingdale | Bolingbrook | Buffalo Grove | Byron | Caledonia | Capron | Carol Stream | And Much More!
VIew ALL