5 Resolutions for Your HVAC System
How are you doing on your New Year's resolutions? Whether it's going to the gym or eating an apple instead of a bag of chips, the new year is a great time for a fresh start. Yet as you're making strides to be healthier and happier yourself, don't neglect your home. Here are some resolutions for your HVAC system in order to improve comfort and efficiency.
1. Resolve to Check and Change the Filter
An air filter is an important part of your HVAC system and your home's indoor air quality, but when was the last time you checked or changed yours? Each system's needs and filter is different, but it's a good rule of thumb to check the filter every month. A dirty filter makes your system work harder than it should, increases the risk of system failure, and contributes allergens to the air. Most systems will need to have the filter changed every three months.
2. Schedule Two Tune-ups
Next, resolve to schedule a system tune up two times this year: once in the spring before the cooling season and once in the fall before the heating season. At these maintenance checks, an HVAC technician will check your system top to bottom to determine how efficiently it is running and what repairs could ensure a problem-free season. If you want to save money on these tune ups and ensure you don't forget them, consider joining Black Diamond's Crystal Club, which will give you two maintenance checks every year for one low monthly cost, as well as a number of other discounts on services and repairs.
3. Resolve to Use the Thermostat More Efficiently
Does your home have a programmable thermostat? If not, then this is the year to install one. If it does, this is the year to learn how to use it to optimize your energy use. Consider raising or lowering the temperature past your comfort point while you are at work or sleeping, then setting the thermostat so that you have a comfortable home when you get home or wake up. This can ultimately help you save money.
4. Schedule Duct Cleaning
Are you noticing too much dust in your home or allergy problems in your family? Dust mites, mildew, and mold can all live and grow inside your air ducts, and this can lead to a myriad of problems for your family. If you've never had your ducts cleaned, Black Diamond can help you with comprehensive and thorough duct cleaning services, helping improve your indoor air quality and the cleanliness of your home.
5. Seal Those Leaks
Finally, have the system tested for air duct leaks. Duct leaks can add dust to the air in your home and lower the efficiency of your system. Having leaks sealed will help make your system run as efficiently as possible and contribute to better indoor air quality and overall comfort in your home.
HVAC Company in Chicago
Do you need some help with these New Year's resolutions? Black Diamond Plumbing and Mechanical is here to serve Chicago area homeowners who are looking to make their HVAC systems as efficient and effective as possible. Give us a call today at (866) 350-4793 or fill out a contact form to discuss your needs!
Request Service
Please fill out the form and we will get in touch with you shortly. We look forward to serving you!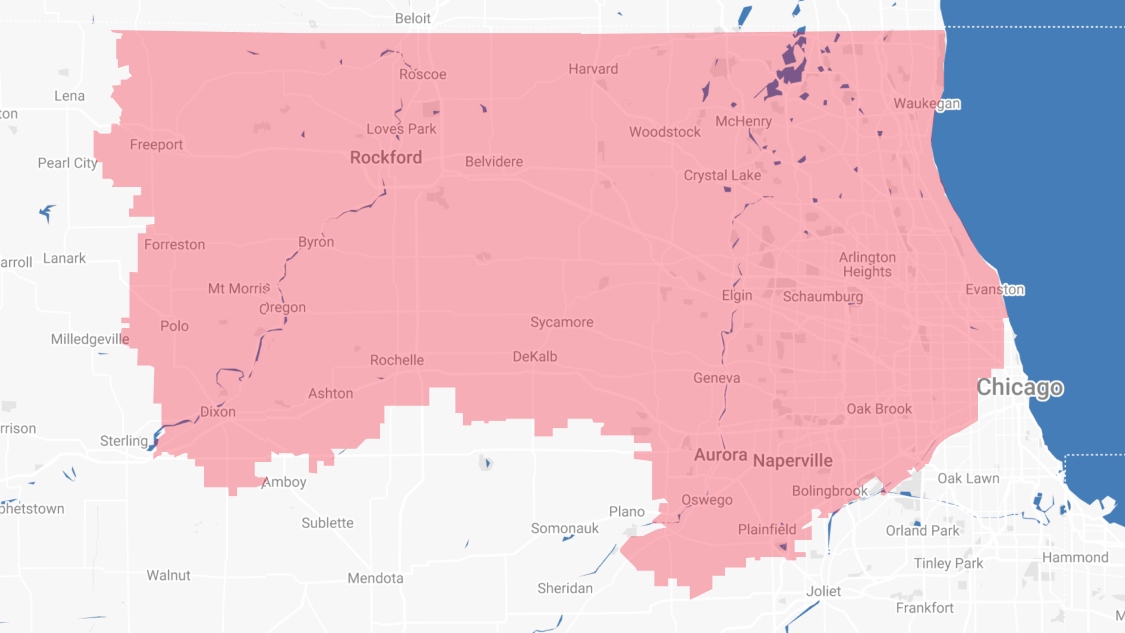 Proudly Serving
The Chicagoland Area
Addison | Algonquin | Antioch | Arlington Heights | Aurora | Barrington | Bartlett | Batavia | Beloit | Belvidere | Bensenville | Bloomingdale | Bolingbrook | Buffalo Grove | Byron | Caledonia | Capron | Carol Stream | And Much More!
VIew ALL