What Heating System Is Best for Me?
When winter hits, it's important to have a heating system that is effective, reliable, and efficient to keep your home comfortable at a reasonable cost. Two of the most popular types of heating systems are furnaces and heat pumps. Furnaces use a fuel like natural gas or home heating oil to provide heat, while heat pumps use a compressor and refrigerant to extract heat from the outside air and bring it indoors, similar to an air conditioner working in reverse. Both systems work well depending on what resources are available and what your particular needs are.
The Benefits of Furnaces
Furnaces can provide affordable, efficient heating throughout the year, from chilly fall days to the coldest winter nights. The latest models feature annual fuel utilization efficiency (AFUE) ratings of 78 to 98, meaning they are between 78 and 98 percent efficient at converting the energy in the fuel directly to heat. Furnaces offer:
Comfortable, efficient heating at any temperature
No need for supplemental heating in extremely cold weather
A simple, reliable design that is easy to maintain and repair
Low natural gas prices, making these units the most cost-effective choice in many areas
A potentially longer lifespan than heat pumps, due to use in the heating season only
Furnaces do require a source of fuel, such as a natural gas connection or an oil supply. They also require a separate system for air conditioning in the summer, if it is desired. Oil furnaces are an option if a gas connection is not available, and though they may be slightly less efficient than gas furnaces, they often last a bit longer. Storing the fuel, having it delivered, and maintaining the tank may be inconvenient, however, and the cost of oil is often significantly higher than natural gas.
The Benefits of Heat Pumps
Heat pumps do not create heat, but simply move it from one area to another. This makes them technically more efficient than furnaces or other heating systems. High-efficiency heat pumps with a heating seasonal performance factor (HSPF) of 8 to 10 can provide cost-effective heating during the winter, as well as cooling during the summer. Heat pumps:
Provide energy-efficient heating and cooling in one system
Are less costly than installing a furnace and air conditioner
Don't require a natural gas connection or fuel storage
One of the main disadvantages of heat pumps is that they become less efficient at heating during colder weather, below about 40 or 50 degrees.
The latest models have improved low-temperature performance, and hybrid models are available that use a small gas furnace for efficient supplemental heat in all temperatures. High electricity costs in some areas can also make heat pumps slightly more expensive to use than gas furnaces, and because they provide both heating and cooling, they often have shorter lifespans than furnaces that are only used a few months a year.
Heating System Installations in the Naperville & Rockford, IL Areas
At Black Diamond Plumbing & Mechanical, we can help you determine which type of heating system is the best choice for your home. We feature the latest high-performance heat pumps and furnaces, as well as fast, professional installation services.
Contact Black Diamond today at (866) 350-4793 for an installation quote!
Request Service
Please fill out the form and we will get in touch with you shortly. We look forward to serving you!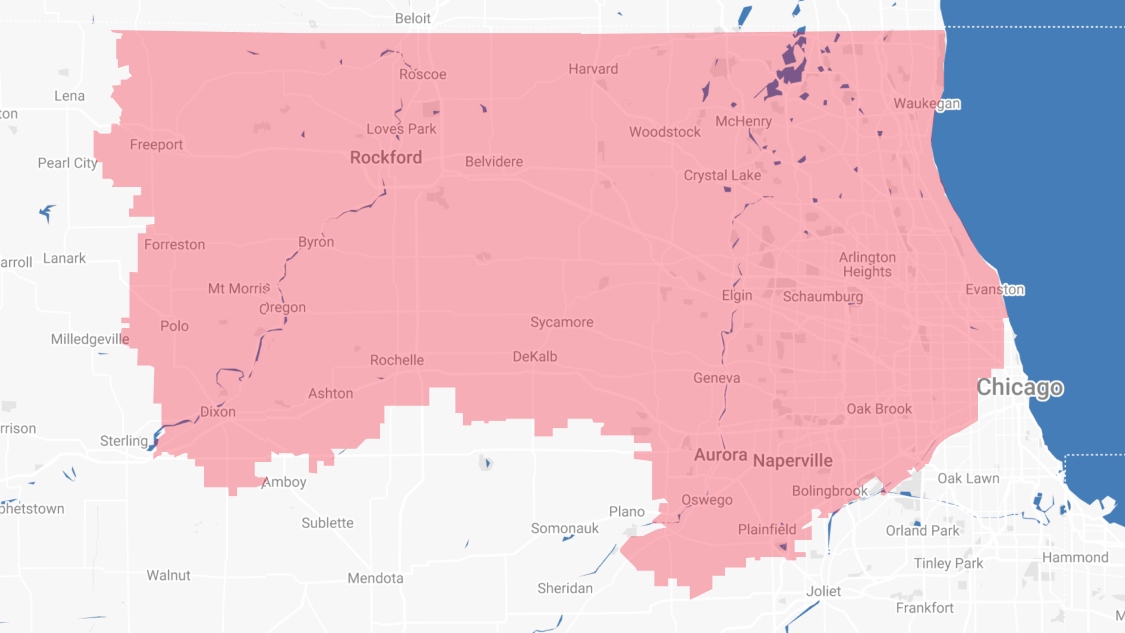 Proudly Serving
The Chicagoland Area
Addison | Algonquin | Antioch | Arlington Heights | Aurora | Barrington | Bartlett | Batavia | Beloit | Belvidere | Bensenville | Bloomingdale | Bolingbrook | Buffalo Grove | Byron | Caledonia | Capron | Carol Stream | And Much More!
VIew ALL