Conserving Energy in Your Home: High-Tech Is Good, But Tried and True Works Too
Conserving energy in your home involves targeting two of the largest energy consumers in the average home: the costs to heat and cool your home and the costs to heat water. Following tried-and-true practices for lowering energy consumption requires that you and your family change your lifestyle habits. But don't worry: Changing habits is easy, and once they become second nature, you won't even think about having to implement them. They'll just be your new habits.
Target energy waste by focusing first on changing hot-water practices. Three most-often uses for water include bathing, washing clothes and washing dishes. Here's how to effect change and ensure that conserving energy in your home is priority number one:
Bathing – Experts agree that taking showers is preferred over baths in terms of conserving energy in the home. By some estimations, bathing requires about twice as much water, so simply changing your method of bathing to showers will lead to lower energy costs. Even if you already shower, you can cut the energy used to generate hot water by taking shorter showers. Over time, even a small decrease in the length of showers can add up, especially when the whole family makes a commitment to conserving energy in the home.
Water flow – An easy way to implement conservation practices throughout the entire home, installing low-flow, energy-saving showerheads and faucets immediately reduces hot-water consumption. By restricting the flow of water through the application, these devices meter a lower amount of water through them, promoting water savings in terms of water-heating costs and water costs, too. To compare, an energy-saving aerator can offer savings of about one-third over a non-energy-saving device.
Appliances – Appliances that use hot water such as the dishwasher and clothes washer have a significant impact on water-heating costs. Conserving energy in your home when it comes to appliances that consume water involves changing your habits. Make this one simple rule your guide: Never run a load that's less than full. Instead, only run the dishwasher and clothes washer when you have enough dishes or clothes to make it worthwhile. When it comes to washing clothes, you can also opt for cold-water cycles whenever possible to reduce energy consumption.
These practices help you tackle heating costs, the largest energy consumer in most homes, along with ways to reduce electricity costs, too:
Set the thermostat – While you need your furnace to keep you warm throughout the winter, it's possible that you've become comfortable in your home at a temperature that's wasting energy. Try setting the thermostat lower by just a degree and see how your body — and your family — responds. If it's too cool, encourage family members to don a sweater before readjusting the thermostat. In general, the lower you can set the temperature, the more savings you'll see. Employing a programmable thermostat is ideal when it comes to conserving energy in your home. Once you find the ideal temperature for when the home is occupied, you can plug that number into the device. Then you can target temperatures when you're sleeping and away from the home, lowering the thermostat setting to save more energy. Experts advise homeowners to implement at least one significant temperature setback per day to conserve and save energy. This setback should last for at least eight hours.
Heat what you need – Closing registers in rooms you use only rarely will encourage energy conservation; however, keep the number of registers you adjust or close to a minimum. Too high of a variance in airflow can negatively affect the furnace system, as it depends on a large volume of supply and return air to generate heat and maintain efficient system operations. On the other hand, do you want to pay to heat that guest room that no one uses?
Change your lighting – Lighting has come a long way, and there's now a plethora of options from which homeowners can choose. They make conserving energy in your home a no-brainer, as energy-efficient options like LED lightbulbs are a low-cost investment that generates a significant payback. These bulbs not only utilize much less energy than standard ones, they also last quite a bit longer, they are less likely to break or become damaged and they don't generate very much heat when they're on, unlike standard bulbs that can greatly contribute to the home's heating load.
If you'd like to learn more about conserving energy in your home, contact Black Diamond or call us at (866) 350-4793 today. We serve homeowners for all of their heating and air conditioning, plumbing, electric and sewer service needs.
Request Service
Please fill out the form and we will get in touch with you shortly. We look forward to serving you!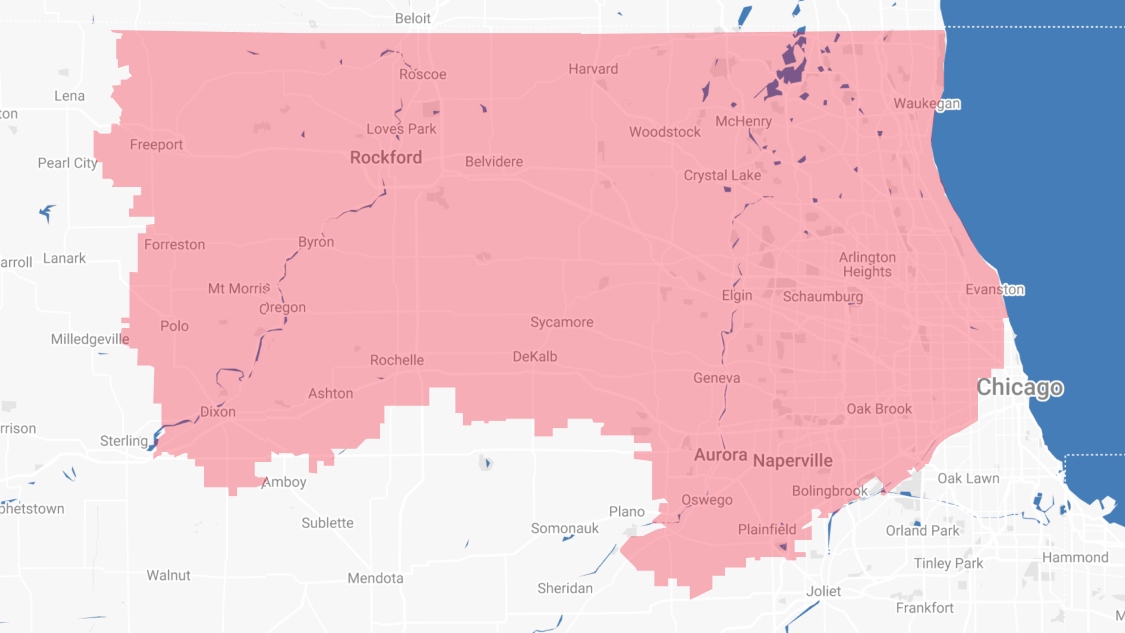 Proudly Serving
The Chicagoland Area
Addison | Algonquin | Antioch | Arlington Heights | Aurora | Barrington | Bartlett | Batavia | Beloit | Belvidere | Bensenville | Bloomingdale | Bolingbrook | Buffalo Grove | Byron | Caledonia | Capron | Carol Stream | And Much More!
VIew ALL