Attic Ventilation: Keeps Your Home Comfortable and Your Roof in Good Condition
For many homeowners, unless it's time to get holiday decorations down, the attic is out of sight and out of mind. But paying a little more attention to the top of your home by making sure it has adequate attic ventilation can save you money, as well as keeping your family healthy and more comfortable.
How Poor Attic Ventilation Can Cost Homeowners Money
In the hot, humid summers of Chicago, temperatures in the attic can easily reach upward of 160 degrees, particularly if there's inadequate ventilation. These extreme temperatures can cause damage to the roof by breaking down the asphalt in its shingles and harming other materials, meaning structural damage and a significant decrease in the life span of the roof.
The lack of proper ventilation can also create moisture issues when condensation and humidity don't have a chance to dissipate, causing mold and mildew to form. These can not only damage the wood in the attic, but also cause respiratory illnesses, allergies and asthma. Moisture can also aggravate electrical corrosion, leading to a major fire hazard.
In the summer, hot temperatures in the attic will also make it more difficult to cool down the house. When the air conditioner has to work overtime, energy is wasted and energy bills are higher. Allowing the hot air to escape the attic is critical to lowering summer electric bills.
How Much Is Enough Attic Ventilation?
Professional roofers agree that the temperature in the attic should be as close to the outside temperature as possible. Unfortunately, the guideline of "one foot of ventilation per 300 feet of attic space" that the Federal Housing Administration recommends is often not enough to bring the attic's temperature down in the summertime.
Insufficient attic ventilation is even an issue in the winter. In Chicago, where our temperatures regularly go below freezing, many homes have had issues with ice damming. This occurs when accumulated snow melts, usually due to heat buildup in the attic, and then freezes again at the edges of the roof. This ice dam then prevents melted snow from properly draining off the roof, which will back up and cause water damage to the walls, insulation, and ceilings of your home, as well as causing the wood to warp prematurely.
You can contact a professional roofer to test if your attic is venting out the air sufficiently, or you can request a home energy audit. The service provider will likely use infrared cameras to gauge how well fresh air is replacing the stale, hot air that has become trapped in the attic, and then let you know what their recommendation is for creating a better ventilation environment.
What Can a Homeowner Do to Maximize Attic Ventilation?
Thankfully, there are solutions to ensuring that your attic is properly ventilated. Many Chicago homes have added rooftop turbine vents, which are passive, silent ventilation devices that will work with even the slightest breeze. Depending on the size of the turbine vent, huge amounts of hot, humid air is sucked up and out of the attic. When purchasing and installing these vents, be aware of the degree of slant of your roof. For very steeply pitched roofs, some vents won't work properly. Aluminum turbine vents are recommend, since other types of metal will rust.
Another solution is a ridge vent, which is installed at the peak of the roof. This vent allows air to escape naturally, since hot air rises, while also extending the entire roof's length. Although ridge vents work incredibly well, they do cost more to install than a turbine vent, since more of the roof has to be cut into and removed. For both ridge vents and turbine vents, the addition should last decades after installation, and require very little upkeep.
Finally, there are attic fans, which are motorized and help by either bringing outside air into the attic or blowing the attic's air out. These work well for keeping the attic's temperature as close to the outdoor's as possible, but they do have a couple of undesirable side effects. For example, due to being mechanical and electrical, they can wear down with age and use, and stop functioning over time. They also use electricity to operate, meaning a small dent on your electric bill. Attic fans also create noise that some homeowners can feel is disruptive.
To learn more about attic ventilation and how it can help your home and your family's health and comfort, contact Black Diamond Plumbing & Mechanical today.
Image Provided by Shutterstock.com
Request Service
Please fill out the form and we will get in touch with you shortly. We look forward to serving you!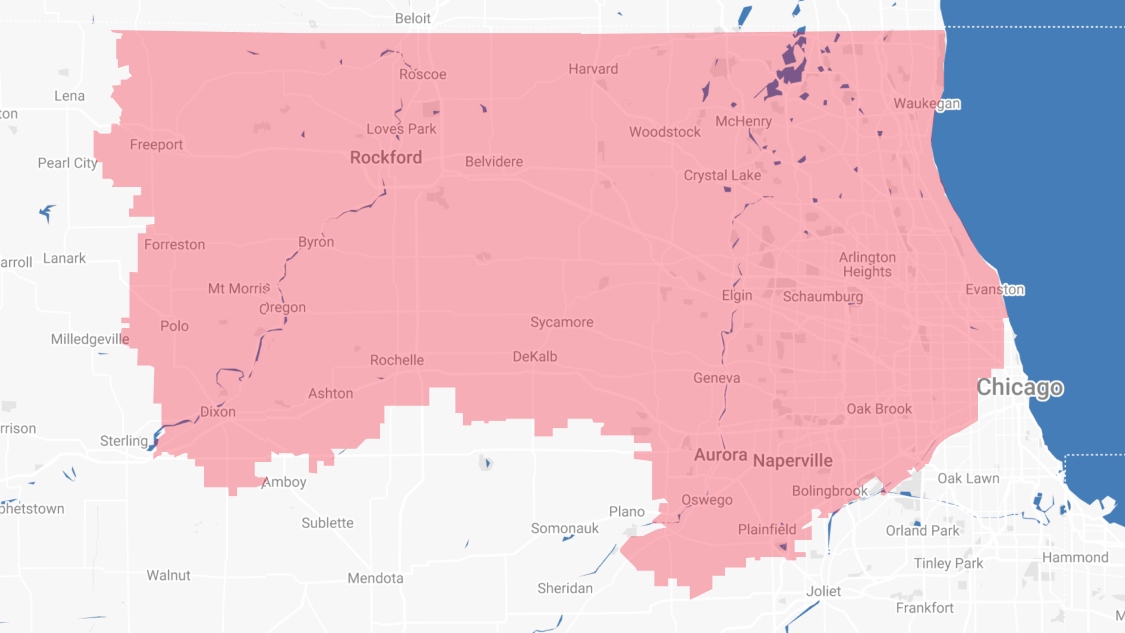 Proudly Serving
The Chicagoland Area
Addison | Algonquin | Antioch | Arlington Heights | Aurora | Barrington | Bartlett | Batavia | Beloit | Belvidere | Bensenville | Bloomingdale | Bolingbrook | Buffalo Grove | Byron | Caledonia | Capron | Carol Stream | And Much More!
VIew ALL