How Sealing Air Leaks Helps Your Home Any Time of Year
Spending a little time and money on caulking and weatherstripping in your Chicago area home could be the best investment you make this year. A typical house, even one built in the age of energy conservation awareness, might have enough air leaking around doors, windows and other openings in the building envelope to be equivalent to leaving a window wide open 365 days per year. By finding and sealing air leaks, you'll make it easier to keep your home comfortable in every season, all while decreasing energy use and reducing monthly utility bills.
Finding Air Leaks in Your Home
A simple do-it-yourself inspection of your home can help you find the most obvious air leaks, or you can hire a professional energy auditor to find even more leaks that you may not be aware of. A professional energy audit will evaluate much more of your home's energy use and safety issues than simply seeking air leaks.
If you do your own inspection, you can induce drafts by closing all doors and window and turning on all exhaust fans to create a slight vacuum inside your house. Dampen your hands so you can easily feel moving air, or light an incense stick and watch for changes in the smoke direction, as you slowly move through your house.
Check for drafts around doors and windows, in front of electrical receptacle covers and switch plates, and anywhere electrical, gas or water lines penetrate from the outside of your house into your home's insulated space. Check the joints where walls, floors and ceilings come together, especially at the base of walls where baseboards might cover up gaps between the drywall and flooring.
A professional energy audit should include a blower door test, where your home is closed up and a fan is placed inside a sealed exterior door opening. The fan is used to blow air out of your home, creating a slight pressure imbalance. Drafts can be detected using smoke as well as infrared photography to find changes in temperature around potential leaky areas.
Sealing Air Leaks
You can seal most air leaks yourself using caulk and weatherstripping from your local hardware store. There are many different air sealing products on the market, so inspect labels carefully or ask for advice from your retailer or HVAC contractor about the best products to use in each situation. To be sure the job is done correctly, you can also hire a licensed HVAC contractor to do the work for you.
Here are some tips for effectively sealing air leaks:
Use caulk for sealing stationary cracks and openings, such as cracks in siding or spaces around window frames beneath the molding.
Use weatherstripping on surfaces where moving parts come together, such as around door jambs and inside window frames.
Remove old caulk and weatherstripping using a putty knife or screwdriver to prepare the surfaces for receiving new sealing products.
Apply caulk and weatherstripping to dry surfaces in relatively warm weather to assure the best seal. Working on days with low humidity is also a good idea.
For openings wider than about 1/4 inch, insert rigid foam insulation into the space and seal it with caulk to be sure the leak is completely sealed.
Weatherstripping should be applied so that it's tightly compressed when the door or window surfaces are closed against it.
Check for air leaks under exterior doors. Install or replace door sweeps on the interior side of doors to block air movement between the bottom of the door and the threshold.
Indoor Air Quality Considerations
It's highly unlikely that you can seal your home well enough to cause indoor air quality issues, but it's something to keep in mind as you seal air leaks. Be sure the furnace, water heater and other fuel-burning appliances have sufficient fresh supply air and effective outdoor venting to avoid potential problems with carbon monoxide buildup inside your home. If your home is sealed tightly enough to prevent adequate natural ventilation, talk with your HVAC professional about installing an energy recovery or heat recovery ventilation system to provide fresh air while saving energy.
Contact Black Diamond Plumbing & Mechanical online or call us at (866) 350-4793 for help finding and sealing air leaks in your home. We can help you reduce energy losses and keep your home comfortable and energy efficient all year long.
Written by Rick Sperando.
Request Service
Please fill out the form and we will get in touch with you shortly. We look forward to serving you!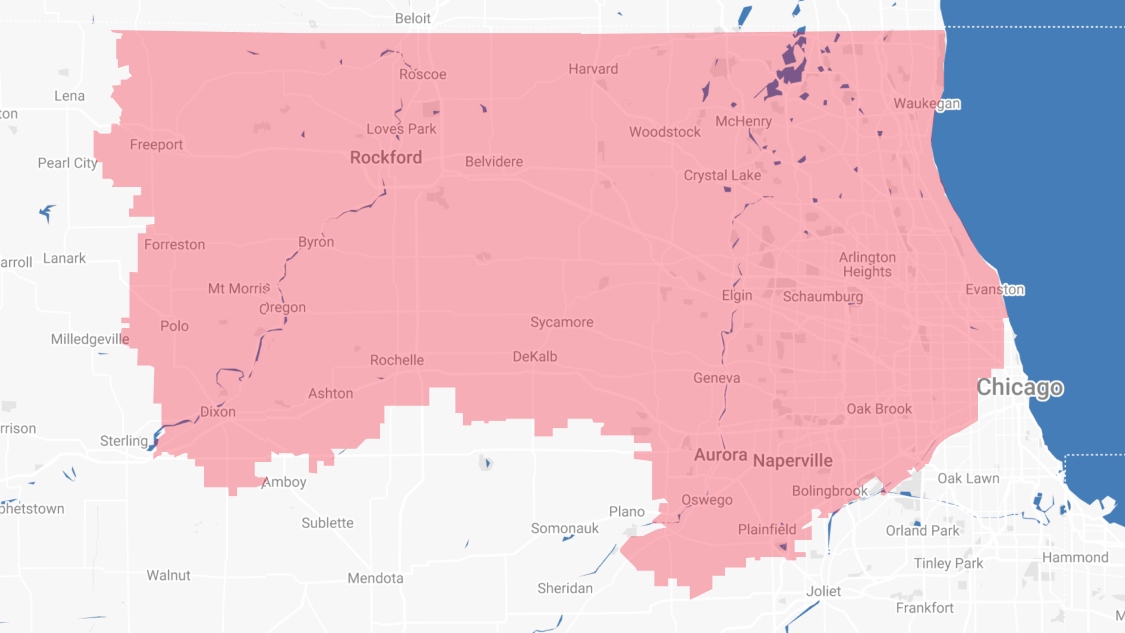 Proudly Serving
The Chicagoland Area
Addison | Algonquin | Antioch | Arlington Heights | Aurora | Barrington | Bartlett | Batavia | Beloit | Belvidere | Bensenville | Bloomingdale | Bolingbrook | Buffalo Grove | Byron | Caledonia | Capron | Carol Stream | And Much More!
VIew ALL