If Your Air Conditioner Doesn't Work, Try These 5 Troubleshooting Tips
As the weather heats up in the Chicagoland area, service calls for air conditioning will also be on the rise. If you're having trouble keeping your house cool and you've ruled out the usual suspects – like checking to see if someone bumped the thermostat or the electrical supply has become disconnected – try a few of these air conditioner troubleshooting tips before calling the pros.
Air Conditioning Troubleshooting Tips
Read up on the thermostat's heat anticipator. The heat anticipator controls when the air conditioner engages, addressing the warm temperatures in your home and bringing them back down to a comfortable range. If it's set too high, it will allow your home to heat up past the point where it can be cooled quickly and effectively.
Check changes affecting your home's energy retention. Have there been any recent energy upgrades you've performed around your home or any structural damage your home's suffered? If your home's ability to retain or deflect heat changes, it may change the ideal sizing of your air conditioner, and that can cause performance issues.
Check the condensate pump. Water pooling near your central air system can indicate a problem in the pump, and it can contribute to your home's humidity. Humidity, in turn, can help your home hold onto heat, as well as being undesirable for other reasons.
Inspect the refrigerant lines. If the insulation on refrigerant lines has degraded, they may be exchanging heat where they're not supposed to, and that means they're not as effective cooling the places they should be cooling.
Think about the thermostat's location. If your home's thermostat is in an area of the house that gets atypical heating or cooling – in shade near a drafty window, for example, or in direct sunlight in the afternoon – it may report a temperature to your HVAC system that doesn't represent most of your living areas. That means the A/C won't be cooling your house appropriately.
Learn more about Black Diamond Plumbing & Mechanical's air conditioning repair services, or call (866) 350-4793 to schedule an appointment for your home.
Image Provided by Shutterstock.com
Request Service
Please fill out the form and we will get in touch with you shortly. We look forward to serving you!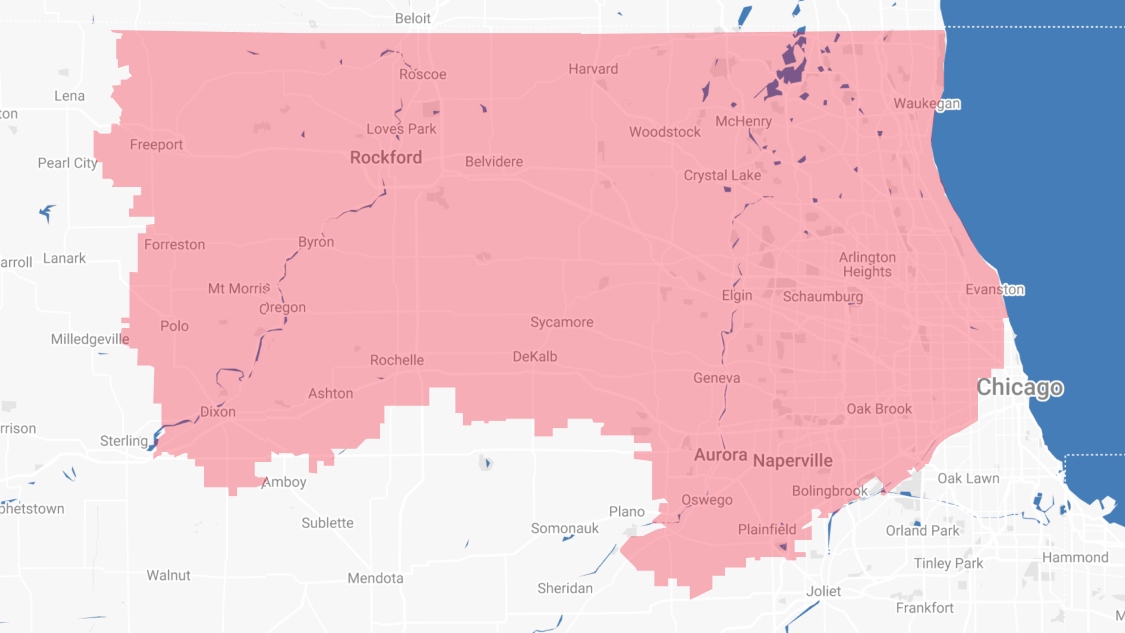 Proudly Serving
The Chicagoland Area
Addison | Algonquin | Antioch | Arlington Heights | Aurora | Barrington | Bartlett | Batavia | Beloit | Belvidere | Bensenville | Bloomingdale | Bolingbrook | Buffalo Grove | Byron | Caledonia | Capron | Carol Stream | And Much More!
VIew ALL