What the Latest Water Heater Efficiency Changes Mean for You
If you're planning to replace your home's storage tank water heater in the near future, new water heater efficiency standards could influence your decision-making. The new minimum standards took effect in mid-April 2015 for the great majority of water heater models. However, any water heaters manufactured before the cut-off date of April 15 can still be bought and installed in residences. 
The federal government raised minimum energy factor (EF) ratings on residential storage tank water heaters as a way to cut into the amount of carbon dioxide emitted into the atmosphere. The federal government and many scientists believe atmospheric CO2 is hastening climate change. The new efficiency standards, the federal government estimates, will remove approximately 172 million metric tons of CO2 emissions. That amounts to the annual greenhouse gas emissions of about 34 million automobiles.
No matter what the reason may be, though, these new efficiency changes are guaranteed to have an effect on consumers. Here are a few things to consider.
You'll Pay a Price
As one might expect, consumers will be expected to pay for this increased energy efficiency, even while they get back some dividends in the form of savings on monthly energy bills. The U.S. Department of Energy predicts the stricter standards will save consumers more than $63 billion in energy bills through 2045.
With the new water heater efficiency standards, however, the cost of higher efficiency will add to the purchase price of a new water heater. While adding insulation to the water heater tank to enhance efficiency is the main driver of higher costs, the extra insulation has another consequence. It will make tank water heaters wider, taller and heavier, even if they have the same capacity as your old unit.
If the water heater you're replacing is squeezed into a tight space, you may not have the option of getting another with the same tank capacity unless you can find another location for it or are willing to reconfigure a space. In addition, the venting requirements for new gas-fueled water heaters will be more difficult, driving up the cost of installation.
If you want to upgrade to an electric-powered water heater with a tank that holds more than 55 gallons of water, the new rules dictate that the appliance run on heat-pump technology, which could double the cost of the water heater.
For standard storage tank water heaters, experts predict the cost of better efficiency could add 30 percent to the replacement cost of your old water heater. You'll get some of that back in lower energy bills, though the amount of monthly savings depends on a variety of factors.
Time's Running Out
If you'd rather not pay the extra cost for higher efficiency, you may still have time to find a water heater manufactured before the new standards went into effect. If your current water heater is working fine, it doesn't make sense to replace it. However, if you're anticipating having to replace your tank water heater in the next year or two, you might want to consider taking action now. Availability of these pre-April 15 models will gradually shrink until none are available.
How does a person know if their home water heater is on the verge of failing? Short of obvious signs such as visible rust or leaking water, you can expect a standard storage tank water heater to last between eight and 12 years, with some staying in service until they're 15 years old. If your water heater has hit a dozen years, in most cases, you can be confident it won't have much longer before it needs replacement.
Consider Going Tankless
With the new water heater efficiency standards, more homeowners will be willing to consider tankless water heaters. These models reportedly won't be affected by the new standards since they already boast high efficiency. Tankless water heaters require far less space than storage tank models, and they will supply as much on-demand water as you need, as long as there aren't too many uses at once.
To discuss the new water heater efficiency standards and how they might affect you, check out Black Diamond Plumbing & Mechanical's water heating options, or call (866) 350-4793. We provide quality, reliable service to our community.
Image Provided by Shutterstock.com
Request Service
Please fill out the form and we will get in touch with you shortly. We look forward to serving you!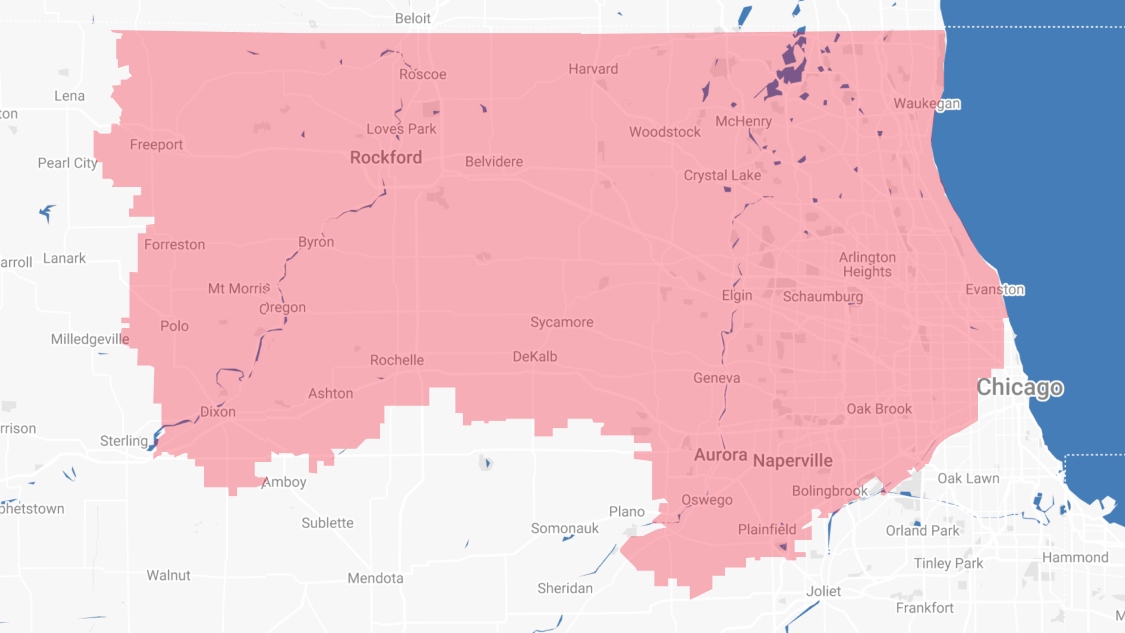 Proudly Serving
The Chicagoland Area
Addison | Algonquin | Antioch | Arlington Heights | Aurora | Barrington | Bartlett | Batavia | Beloit | Belvidere | Bensenville | Bloomingdale | Bolingbrook | Buffalo Grove | Byron | Caledonia | Capron | Carol Stream | And Much More!
VIew ALL