Common Plumbing Issues and Tips to Avoid Them
Warmer temperatures can and often do cause summer plumbing issues. While it may not be possible to avoid them completely, these tips can help you minimize the inconveniences and costs they may incur.
Garbage Disposals
Use care with what you put down the disposal. In the summer, fresh produce abounds but highly fibrous plant waste such as corn husks and melon rinds can clog the disposal. If you choose to grind potato peelings, add them slowly. Not only are these skins tough, the starch in them can collect inside the drainage pipe and create a clog.
After you turn the disposal off, it's a good idea to let the water run for 15 seconds to clear the ground food debris to prevent waste buildup that can line the pipes. Even though this uses water, it's still better than sending your food waste to the landfill where it creates methane, thought to be a significant contributor to global warming.
Washing Machines
You may have more laundry in the summer in the form of towels from swimming or from yard work or exercising outdoors. Check the washing machine hoses to make sure they're in good shape and the connections are tight on the water supply pipes. You can test hoses by looking for bulges or feeling for weaknesses. Verify that the drain hose shows no signs of wear and there's no leakage behind the washer.
Toilets
Especially in households with school-age children, toilet issues can cause summer plumbing issues. Using excessive toilet paper is one of the primary causes of a clogged toilet. These clogs are usually easy to clear with a plunger, but for stubborn problems, you may need to call a plumber with more effective tools and strategies at hand. Teaching your kids about what's safe to flush and what's not will help prevent a clogged toilet.
Sump Pumps
Summer storms can flood your basement so it's a good idea to check your sump pump periodically. The damage a flooded basement can cause could cost in the thousands. A damp basement also breeds bacteria and mold. Besides water seeping through the walls and floor, underground leaks in your home's sewer lines can occur, sending polluted water into the basement.
Test the sump pump to verify that it's working. Sump pumps have a float that rises when water pushes it up. You can lift the float slightly to see if it turns the pump on. If it does, your pump is working. If it doesn't, you may need to have the pump checked by a plumber.
Most sump pumps use electricity to operate, and strong storms often result in power outages. If you have the option, a battery-back up system will take over during the outage. You should also test its operation, as well, by turning off the circuit breaker for the pump, lifting the float, and seeing if the battery takes over. If it doesn't, you may need a replacement battery.
Condensate Drains
Your air conditioner keeps you comfortable in the summer by cooling the air and reducing indoor humidity. As the water vapor condenses inside the cooling system, it drains into a pipe. If the pipe is clogged or yours uses a reservoir and the pump doesn't work, leakage may result around the blower compartment, causing water damage. Annual air conditioner maintenance can prevent these types of summer plumbing issues.
Sprinklers
Automatic yard sprinklers take the work out of watering, but periodically, problems can occur. Clean the sprinkler heads periodically and look for leaks. A broken pipe can result in flooding, so it's helpful to know where to turn the water off to the system until you can make repairs.
Tree Roots
Leaks in your sewer lines invite tree root invasions. These roots are continuously looking for moisture, food and oxygen, and sewage pipes have ample supplies. If you notice slow drains throughout your home or water from the toilet backing up into the bathtub or shower drain pipe, chances are you have a blockage or invasive tree roots somewhere in the sewer lines. A plumber can examine the inside of the sewer lines with sophisticated tools to assess the amount of damage and the best options for repairing them.
To learn more about avoiding summer plumbing issues or repairing those you might have, please contact us at Black Diamond Plumbing & Mechanical. We've provided trusted plumbing and HVAC services for homeowners since 1999.
Written by Rick Sperando.
Request Service
Please fill out the form and we will get in touch with you shortly. We look forward to serving you!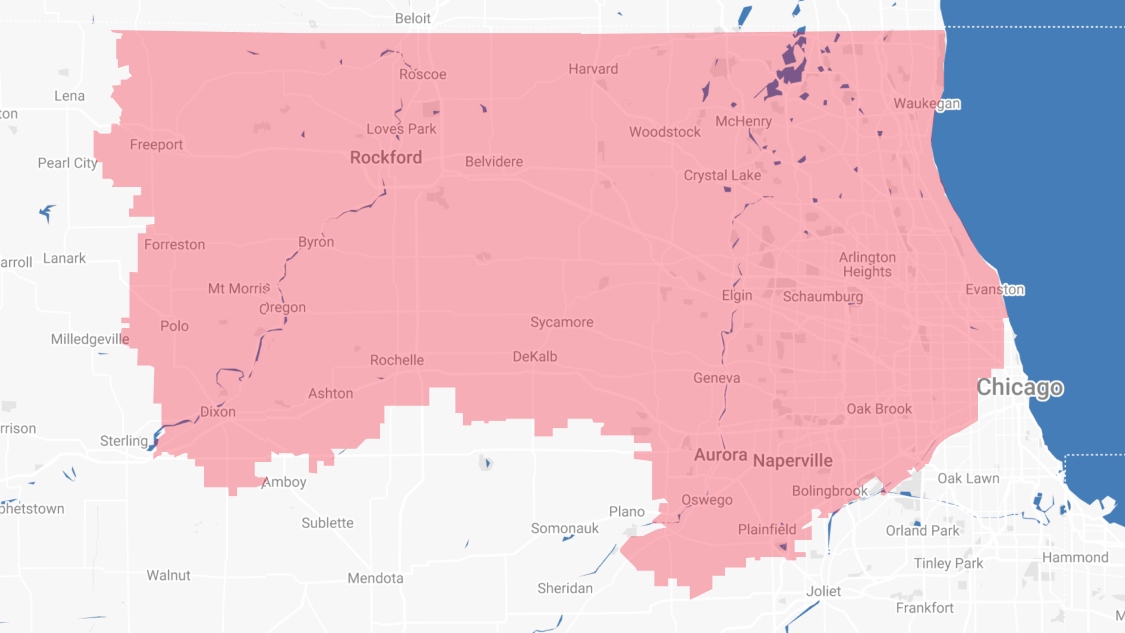 Proudly Serving
The Chicagoland Area
Addison | Algonquin | Antioch | Arlington Heights | Aurora | Barrington | Bartlett | Batavia | Beloit | Belvidere | Bensenville | Bloomingdale | Bolingbrook | Buffalo Grove | Byron | Caledonia | Capron | Carol Stream | And Much More!
VIew ALL