Zoning Systems Make Temperature Control Easier and More Efficient for Chicago Homes
Living in Chicago means dealing with extreme temperatures throughout the year—blazing hot and humid in the summer and bone-chilling, below-freezing temperatures in the winter. Unfortunately, you have no choice in the matter once you've left your house. However, for homeowners who have customized zoning systems installed, there's no reason to put up with temperature extremes in their own house.
In-House Temperature Fluctuations?
Many homes are susceptible to having areas that are consistently hotter or colder than what the thermostat's set for. There are several reasons for this:
Heat rises – Due to physics, rooms on the upper floors are more likely to be warmer. Conversely, basement spaces will be chillier, especially if they're completely underground or the exposed exterior faces north.
Room use – The kitchen will get hotter with the oven on or even with normal stove use. Fireplaces and electronics will also warm the rooms they're being used in.
Sunlight – Areas that face south will be heated by the sun, while north-facing rooms get less solar warming and remain colder.
Thermostat location – The only place in your home where the temperature is measured is at the thermostat itself, which is often located in a hallway. This means that parts of your house and the people in those areas may suffer from uncomfortable temperatures, while your heating and cooling units are maintaining the perfect temperature in the hallway.
Home design – Houses that have vaulted ceilings, are split level, have large windows or have an attic can be very difficult to heat and cool evenly.
Comfort isn't the only negative side effect of having temperature extremes in one house. Energy is wasted when occupants constantly bump the thermostat up or down in an attempt to stay comfortable in the rooms they're using. Wasted energy means, of course, wasted money. Mold and mildew can also grow in areas that are consistently too humid and chilly, causing allergy and respiratory issues for your family members. Ensuring that heated or conditioned air is reaching these susceptible areas of your home can alleviate these health problems.
Zoning Systems Can Help Your Home and Family
Thankfully, all of these issues can be easily solved with the installation of a zoning system. Zoning systems, also known as zoned temperature control, are able to control the flow of heated and cooled air to certain parts of your home using a series of dampers inside the ductwork. These dampers are controlled by multiple thermostats located in key areas of your house.
This basically means that you're able to decide exactly what temperature each area will be at any time of the day. This is especially true since most zoning systems come with programmable thermostats. Now unused portions of your home can be kept at more energy efficient temperatures, while the rooms you're using are perfectly comfortable.
How Are Zoning Systems Installed?
Many newly constructed houses already have zoning systems installed, but if you live in an older home, it's possible to have zoned comfort, too. A certified technician will visit your home and note its size, design and layout. He or she will be able to discern how many zones your house will need, and how they'll be arranged. Technicians will then place the dampers in the ductwork and the thermostats in the zone locations.
What Benefits Can I Expect?
The United States Department of Energy (DOE) estimates that homes with zoning systems save up to 30 percent on heating and cooling energy costs. Turning off the heat or air conditioning to unused rooms, or at least bumping the thermostats to a more conservative temperature setting, means that energy isn't being wasted on unoccupied spaces.
Of course, you can also expect unparalleled comfort. Occupants who prefer different temperatures can adjust the area that they're using for maximum comfort. This means no more thermostat wars between a husband who prefers colder temperatures and a wife who can't stand them.
For expert advice about zoning systems and installation, please contact Black Diamond Plumbing and Mechanical today.
Request Service
Please fill out the form and we will get in touch with you shortly. We look forward to serving you!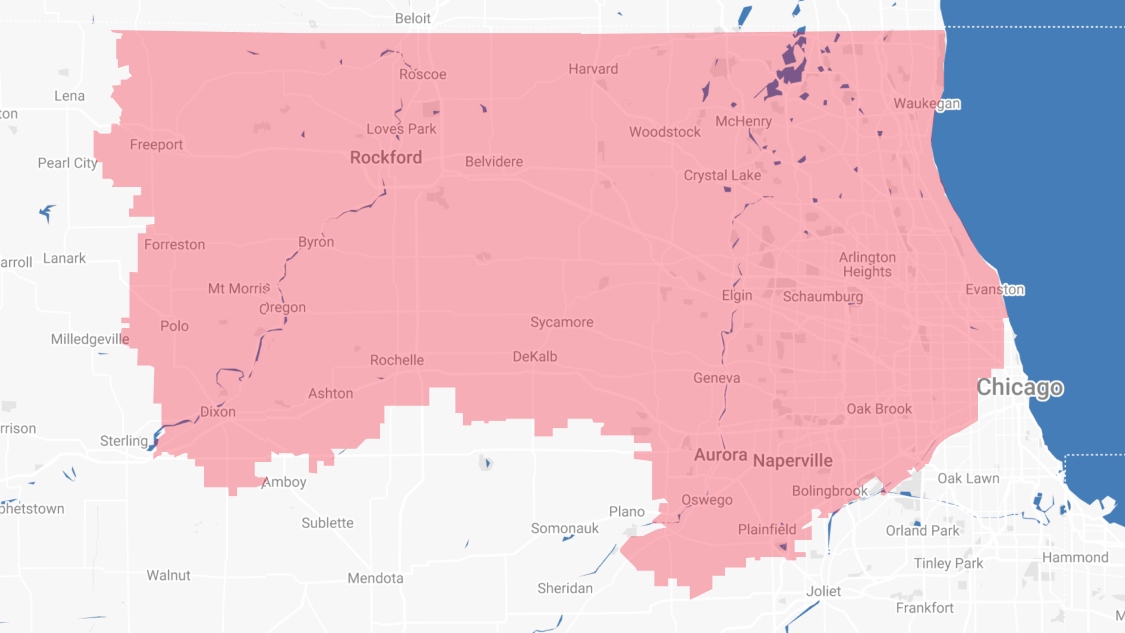 Proudly Serving
The Chicagoland Area
Addison | Algonquin | Antioch | Arlington Heights | Aurora | Barrington | Bartlett | Batavia | Beloit | Belvidere | Bensenville | Bloomingdale | Bolingbrook | Buffalo Grove | Byron | Caledonia | Capron | Carol Stream | And Much More!
VIew ALL