4 Considerations When Upgrading Your Air Conditioner
Upgrading your air conditioner is a major home improvement project, as well as a significant investment. Before you sign a contract and have a new A/C installed, you should make sure the new system is the right one for your home.
Consider these four factors when selecting a new A/C system:
Proper Sizing
Many homeowners make the mistake of just replacing their current A/C with one of the same size or capacity. During air conditioner installation, your HVAC contractor should perform a cooling load calculation for your home, using the Air Conditioning Contractors of America's Manual J software. This calculation method takes into account the size land layout of your home, as well as other factors, such as window placement, energy efficiency, heat-generating appliances, outside landscaping, etc. The result of this calculation determines what size A/C is needed to comfortably cool your home.
Sizing the A/C properly will save you money in the long run, in both energy and repair costs. If the cooling system in your home is too large, it will do its work too quickly, which causes the equipment to cycle on and off more than it should. That wastes energy and leads to excessive wear and tear, which leads to higher repair costs and shorter equipment life. If the air conditioner is too small, it will have to work overtime to try to keep up with your cooling needs. That also leads to excessive wear and tear, as well as higher energy costs.
Matching Indoor and Outdoor Components
A split-system air conditioner has two components, one inside and one outside. When you're upgrading the air conditioner, it may seem cost-effective to only replace the component that's failing. However, that's usually a bad decision with any system that's more than four or five years old.
All air conditioning systems are designed to work most efficiently with a matched indoor/outdoor unit combination. Breaking up the matched pair can mean lower overall performance and higher energy costs, and may not work at all without expensive system modifications. Also, if one side of the unit is old enough to need replacement, the other side will be just as old. If you are going to the trouble of installing one side of the system, it's cost-effective to have them do the entire system at one time.
Energy Efficiency (SEER)
When upgrading your air conditioner, you should consider Seasonal Energy Efficiency Ratio, known as SEER. It measures cooling efficiency over the season, and the higher the number, the more efficient the A/C. If you go back and look at the SEER for your current system, you may be shocked. The minimum SEER before 2006 was 10. Units manufactured and installed back in the 1970s were SEER 6 or below.
The minimum SEER on the market today is 13. If you want more efficiency, you can find units with SEER over 20. High-efficiency A/Cs usually start at 16. The trade-off for energy efficiency, though, is the upfront purchase costs. The higher the SEER rating, the higher the cost for the air conditioner itself. When you're having the unit sized, the HVAC contractor can run the numbers on different efficiency levels and show you how much you will save over the life of the system at different levels, as well as the upfront purchase cost.
Installation
A properly installed A/C system will keep your home comfortable and your energy costs down. An improperly installed A/C system will neither work efficiently nor make your home as comfortable as it should.
The HVAC contractor should check that the ductwork is properly sized and configured for proper airflow. Repairing and sealing the ductwork is always a good idea. The thermostat should be located away from heat sources, such as a stove or window.
Taking the time to find the proper cooling system for your home will save you money in the long run. You will have lower energy costs, fewer repairs, and longer equipment life. If you are in the market for upgrading your air conditioner, contact us here at Black Diamond Plumbing & Mechanical. We have served our neighbors since 1999.
Written by Rick Sperando
Image via Shutterstock.com
Request Service
Please fill out the form and we will get in touch with you shortly. We look forward to serving you!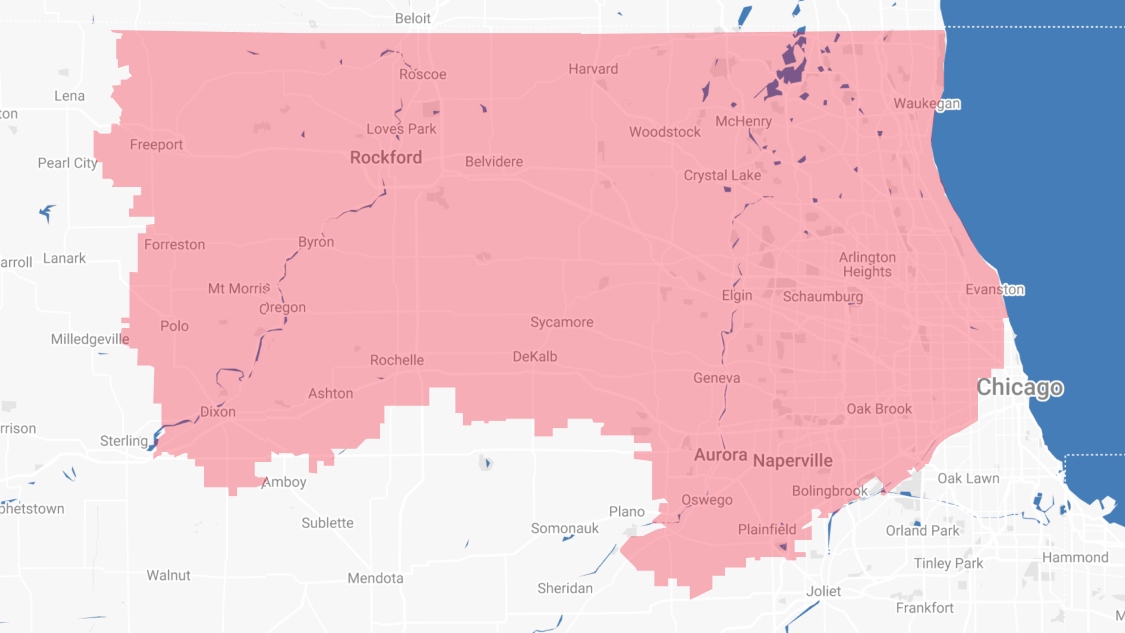 Proudly Serving
The Chicagoland Area
Addison | Algonquin | Antioch | Arlington Heights | Aurora | Barrington | Bartlett | Batavia | Beloit | Belvidere | Bensenville | Bloomingdale | Bolingbrook | Buffalo Grove | Byron | Caledonia | Capron | Carol Stream | And Much More!
VIew ALL