The Simple Way to Keep Your Home Safe
Home safety is a top priority for all homeowners. In a world where we are hyper-vigilant, outdoor lighting for your home is a simple measure you can take to add an extra layer of security to your home.
Outdoor motion sensor lights literally brighten your home and paths to safety. Do your kids leave toys, bikes or scooters in the driveway? Prevent a fall with outdoor motion sensor lights. What about unwanted critters that only come out at night? Outdoor motion sensor lights can help deter them from making your home their home.
Installing Flood Lights
We always recommend contacting a licensed, professional electrician to perform any work. They will ensure the work is done safely, up to code, waterproof and will last for years to come.
Homeowners also opt to have multiple sensor lights surrounding their home. Why might this be beneficial? Well, multiple sensors can light up when an intruder is lurking around your home or again, unwanted nighttime critters. Hiring a licensed electrician will give you peace of mind and confidence that your lights will always be working.
But How Do They Work?
Think of a motion sensor like a small, electronic eye. This small eye measures heat waves that radiate from moving objects. Humans, animals and vehicles give off heat waves resulting in the lights turning on. Why is measuring by heat waves better? Well, you wouldn't want your lights turning on every time a leaf fell from the tree, or it rains or snows. The lights can stay on from one minute to 20 minutes, it all depends on how long you set the times for and the detector can reach up to 70 feet.
Of course, there are times the lights will turn on mysteriously or whenever a moving object is in its path, but when you hire an electrician the likelihood of that is far less than if you were to install them yourself.
Whether you live in a well-lit neighborhood or more rural area, you and your home can benefit from motion sensor lights. If you're looking for a professional to install your motion sensor lights or have other electrical needs, call us at (866) 350-4793 or contact us online to learn more.
Request Service
Please fill out the form and we will get in touch with you shortly. We look forward to serving you!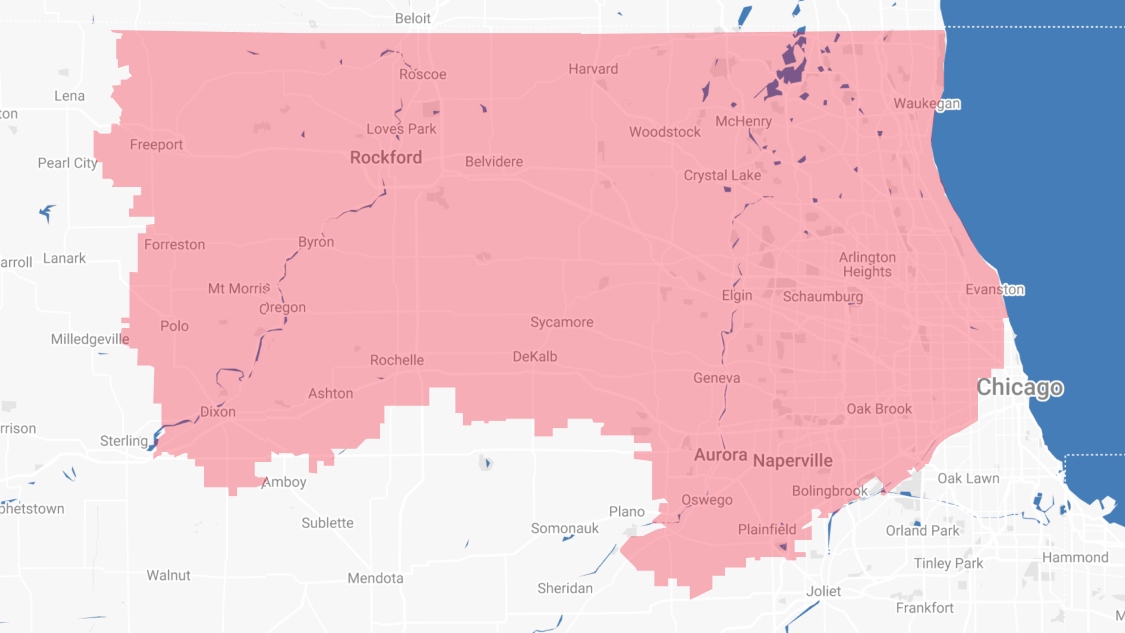 Proudly Serving
The Chicagoland Area
Addison | Algonquin | Antioch | Arlington Heights | Aurora | Barrington | Bartlett | Batavia | Beloit | Belvidere | Bensenville | Bloomingdale | Bolingbrook | Buffalo Grove | Byron | Caledonia | Capron | Carol Stream | And Much More!
VIew ALL