Looking Back at the 1995 Chicago Heatwave
In July 1995, a five-day stretch of scorching temperatures caught the city of Chicago by surprise. While no one can say for certain how many residents passed away during the heatwave (there weren't any standards at the time for what constituted a "heat-related death"), officials put the estimate at 739.
Even though many consider the heat wave among the worst disasters in the city's history, important lessons were also learned during that time that can help homeowners today – particularly ones who are making a daily commute into the city.
A Stretch of Hot Weather
While summers in Chicago are typically warm to begin with, the really hot temperatures during the heat wave of 1995 occurred between July 12 and July 16. During that span, July 13 set the record for the second warmest July temperature since records began in 1928 with 106 degrees. Additionally, while the daytime temperatures were high, the nighttime lows were also higher than normal. On July 14, the nighttime low was 84 degrees. Add in the record humidity levels that accompanied the hot temperatures, and there was little relief from the heat.
Dealing With An Urban Heat Island
One factor that aggravated the situation during the heat wave is known as the "urban heat island" phenomenon. Urban heat islands are the result of the high concentration of roads, parking lots, and buildings that are found in urban areas. Not only do these structures tend to absorb more heat during the day, but they also radiate more heat at night.
As a result, temperatures climbed higher during the day, and they didn't have a chance to cool off as much during the night. Additionally, temperature measurements during the heat wave were taken at O'Hare Airport, which is in a more suburban location. Therefore, the true severity of the high temperatures felt in the inner city will never actually be known.
Impacting Residents Most at Risk
Sadly, most of the victims of the 1995 Chicago heatwave were the elderly. Many of these older citizens had no air conditioning. Or, those who did have air conditioning weren't able to use it because blackouts were suffered around the city. Finally, many of these older citizens also lived in neighborhoods where they were afraid to open their doors or windows at night. Chicago suffered other heat waves in the 1930s, but the death toll during these events wasn't as high because residents either slept along the shore of Lake Michigan or simply slept outside in the parks.
Other Factors Worsening the Situation
Along with the urban heat island and power failures, another factor that contributed to the high death toll was the poor local heat wave warning system. In fact, city officials didn't even release a heat emergency warning until June 15, which was the last day of the heat wave. As a result, emergency measures like the five cooling centers around Chicago weren't fully utilized.
Additionally, the city had insufficient ambulance services, and hospitals were not prepared for the influx of patients. Thousands of residents showed up at hospitals with heat-related problems and the medical system simply couldn't handle all of them. The city also had to start using fire trucks as ambulances because they didn't have enough emergency vehicles to transport all the citizens in need.
What We Learned From the Heatwave
Weather incidents like this one underscore that home climate control isn't just a matter of comfort; it's also a matter of health and safety. Today, we know the importance of taking hot weather seriously and monitoring weather reports during peak seasons.
During a heat wave, the Red Cross recommends drinking plenty of water, eating small meals and eating more often, wearing loose and light-colored clothing, and postponing all outdoor activities. Professionals and other workers commuting into the city will want to be sure their car's AC is in working order and to stay hydrated throughout the day.
Furthermore, the Red Cross recommends that people check on neighbors, friends, and family who have health conditions that could be affected by the heat or who don't have air conditioning. Elderly Chicago-area residents need to be particularly cautious, and it may be a good idea to have a whole-home generator installed in case of a blackout or other emergency.
The professionals at Black Diamond can make sure that your air conditioner unit can handle the late summer heat. Whether you need an air conditioning unit installed, repaired, or serviced, call Black Diamond at (866) 350-4793 to set up your next appointment.
Image provided by Shutterstock
Request Service
Please fill out the form and we will get in touch with you shortly. We look forward to serving you!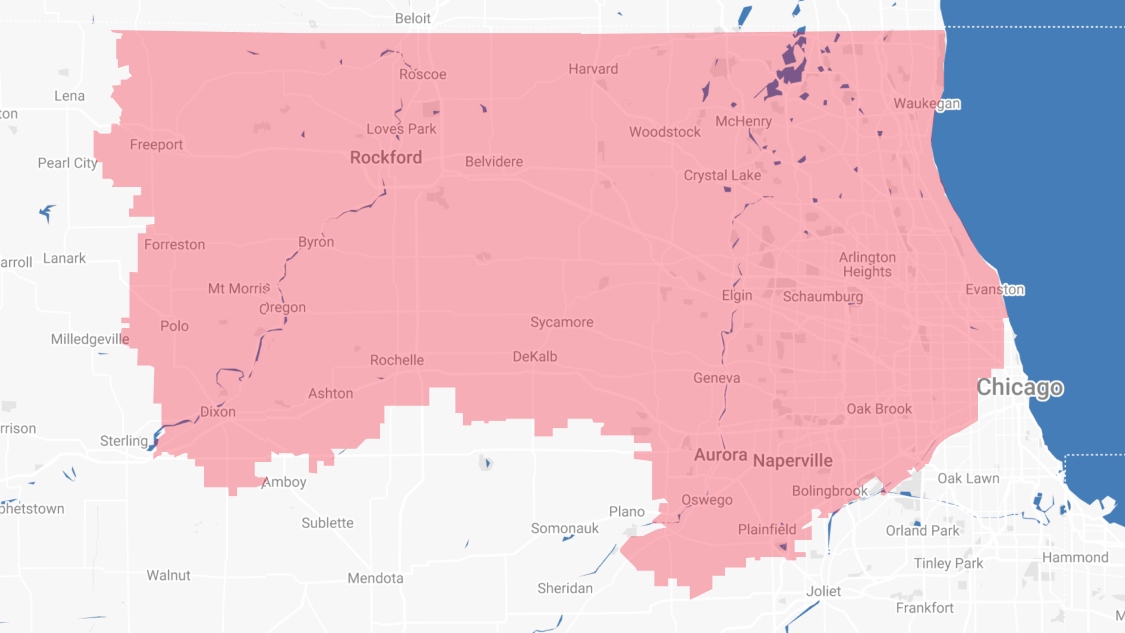 Proudly Serving
The Chicagoland Area
Addison | Algonquin | Antioch | Arlington Heights | Aurora | Barrington | Bartlett | Batavia | Beloit | Belvidere | Bensenville | Bloomingdale | Bolingbrook | Buffalo Grove | Byron | Caledonia | Capron | Carol Stream | And Much More!
VIew ALL