Why a Whole-House Approach to Energy Efficiency Is the Best Way to Go
A home's success at using energy efficiently is the sum of all its parts, and taking a whole-house approach to energy efficiency is the best strategy for reducing cooling and heating costs. The U.S. EPA estimates that conditioning a home takes half or more of the average homeowner's utility budget, so doing what you can to improve the systems that keep you comfortable in your home should save substantial money.
Systems
The systems include HVAC equipment, insulation, airtightness, and windows.
One of the best ways to get started with an analysis of your home's interdependent systems is to schedule a professional audit that will identify your home's weaknesses. The energy audit will uncover places where insulation is lacking or inadequate and all the places where you have air leaks, including your home's ductwork.
A licensed energy auditor or HVAC contractor can go through your home to identify these problems. The technicians use a blower door to test for leaks and thermographic equipment to measure where heat loss occurs throughout the building's structure. Once you have the results, you can start to improve the problem areas. But even without a professional audit, you can still take a whole-house approach to energy efficiency by checking for air leaks and inspecting wall and attic insulation.
Air Leaks
To find air leaks, light a smoke pencil or incense stick and walk through all levels of your home after turning on kitchen and bathroom fans and closing all exterior doors and windows. Record where you see smoke moving, which indicates an air leak.
Other places to check are:
The attic hatch
Fireplaces
Dryer vents
Recessed lights
Chimneys, flues, and vent stacks
Pipes and wires that penetrate the home's exterior walls
The leaks should be easy to seal with caulk, expanding foam or weatherstripping. Caulk around the outside of window frames. Expanding foam is good for sealing larger holes around pipes or wires, and weatherstripping around exterior door frames will tighten the seal. A door sweep is useful at the base of a door if leaks are present, or you can just place a draft blocker at its base.
Insulation
Since our region has such cold winters, the U.S. Department of Energy recommends from 16 to 20 inches of insulation in the attic. Adding insulation in the attic is an inexpensive and effective way to cut conditioning costs. It also will help reduce noise transfer from room to room, and between outside and inside, of your home.
Wall insulation can be more challenging to evaluate. The first step involves removing a plate from an electrical outlet on an exterior wall after turning off its circuit breaker. You can look inside the outlet to see how much insulation is present. If you have any rooms that seem uncomfortable, it's a good idea to check an outlet to see if insulation is lacking. Insulation experts can blow cellulose insulation into your walls by drilling out a hole, pumping the loose fill in, and then sealing the hole.
HVAC System
An annual maintenance check for your home's cooling and heating system will keep the equipment running as efficiently as possible. The HVAC technician will check all components, cleaning and adjusting them as needed. He or she also will check airflow and seal any ductwork leaks that can compromise your whole-house approach to energy efficiency. Ductwork leaks detract from indoor air quality, raise energy bills in proportion to their size, and can backdraft carbon monoxide into your home.
Windows
Inefficient windows can be a real energy drain because heat gain or loss occurs constantly. ENERGY STAR® certified or thermal windows rated for this climate will help a good deal but can be a costly improvement. However, you can take other steps to improve window efficiency by:
Applying clear window film to slow heat transfer to the outside in the winter. The plastic creates an air barrier. Solar window film also keeps the heat out in the summer.
Using storm windows in the winter. Since winters are so long in the Chicago area, investing in storm windows is another good whole-house approach to energy efficiency. They'll slow some of the thermal transfer, as well as reduce air leakage.
Hanging insulated or lined drapes. The drapes should sit as close to the glass as possible, and the material has to cover the window completely.
To learn more about a whole-house approach to energy efficiency, please contact us at Black Diamond Plumbing & Mechanical. We've provided quality HVAC services since 1999.
Written by Rick Sperando
Image Provided by Shutterstock.com
Request Service
Please fill out the form and we will get in touch with you shortly. We look forward to serving you!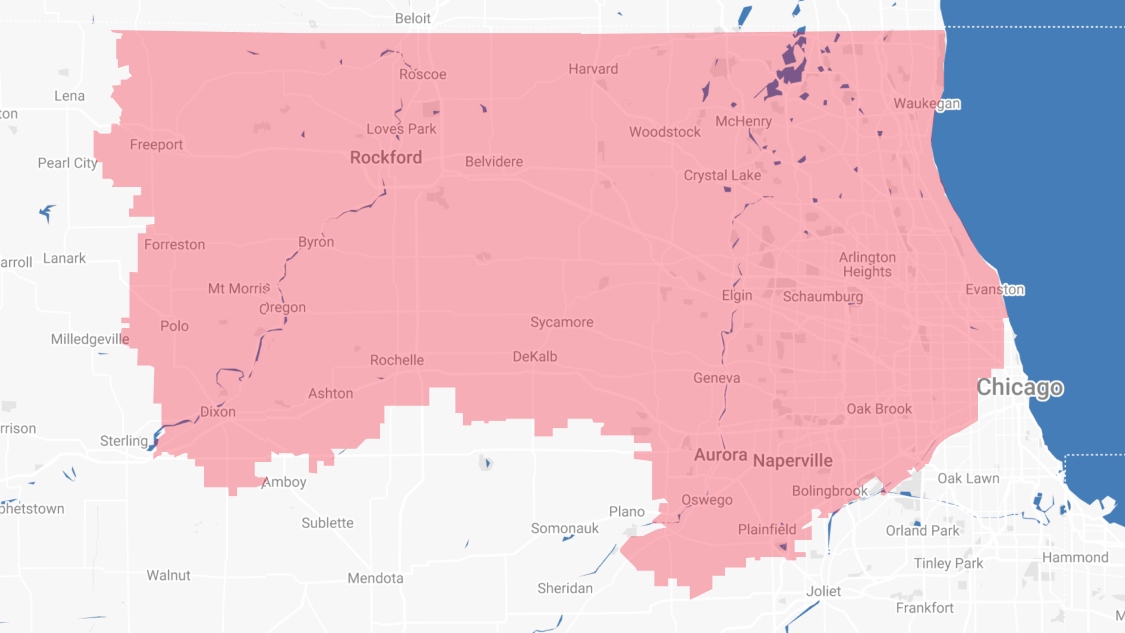 Proudly Serving
The Chicagoland Area
Addison | Algonquin | Antioch | Arlington Heights | Aurora | Barrington | Bartlett | Batavia | Beloit | Belvidere | Bensenville | Bloomingdale | Bolingbrook | Buffalo Grove | Byron | Caledonia | Capron | Carol Stream | And Much More!
VIew ALL