Time for an Electrical Wiring Upgrade for Your Chicagoland Home?
For homes of a certain age, an electrical wiring upgrade may be overdue. While the heating and cooling systems and even the plumbing in older homes have likely been renewed over the years, the wiring inside the walls has been silently aging. The U.S. Consumer Product Safety Commission reports that homes built in the 1960s or earlier are in the most urgent need of an electrical wiring upgrade. It's important to note that some newer homes may also incorporate wiring that has been degraded by environmental stresses, substandard wiring techniques, or overloads.
The primary issue here is safety. Residential fires attributed to electrical wiring faults are all too common, and property damage arising from these fires is extensive. It's no wonder some insurance companies now decline to issue policies on older homes with original wiring.
Does Your Home Need an Electrical Wiring Upgrade?
Aging and unsafe wiring may or may not provide obvious warning signs. Here are some red flags that your home may be due for an electrical wiring upgrade:
Circuit breakers trip repeatedly for no apparent reason.
You or your family members receive mild shocks when touching a major appliance.
Lights flicker or dim, especially when an appliance or other electrical device elsewhere in the house is switched on.
There's a persistent smell of burning or overheated wiring in a room or associated with a particular appliance.
Electrical outlets are worn or discolored from heat. Outlets habitually spark when a cord is plugged in or unplugged.
There are ungrounded two-prong outlets instead of grounded three-prong outlets installed throughout the home.
There are no GFCI (ground fault circuit interrupter) outlets installed, especially in bathrooms, kitchens and other areas where a shock hazard exists due to water. GFCI protection has been required by most local codes in new homes for about 15 years, and retrofitting is strongly recommended for houses older than that.
Learn more about the electrical wiring upgrade options provided by Black Diamond Plumbing & Mechanical or contact us at (866) 350-4793 to schedule a professional inspection!
Image Provided by Shutterstock.com
Request Service
Please fill out the form and we will get in touch with you shortly. We look forward to serving you!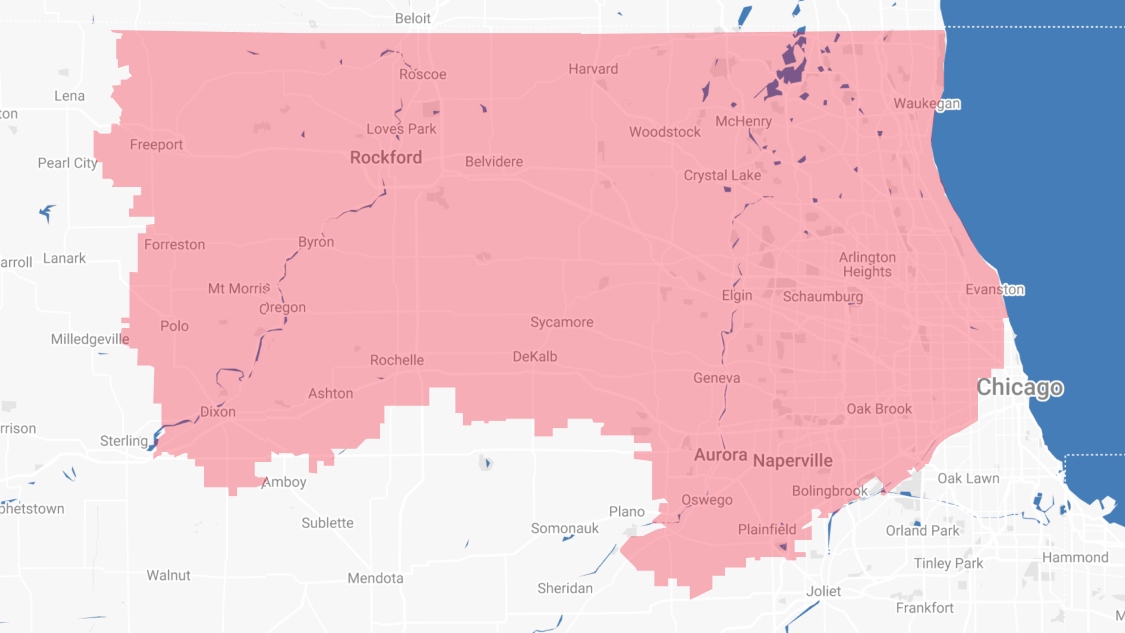 Proudly Serving
The Chicagoland Area
Addison | Algonquin | Antioch | Arlington Heights | Aurora | Barrington | Bartlett | Batavia | Beloit | Belvidere | Bensenville | Bloomingdale | Bolingbrook | Buffalo Grove | Byron | Caledonia | Capron | Carol Stream | And Much More!
VIew ALL