Furnace Replacement Before the Next Cold Snap? Start Researching Now
With the heat of summer still beating down on Chicagoland, it may seem too soon to start thinking about your furnace and the upcoming heating season. However, if you're facing the possibility of a furnace replacement this year, it's not too early to start looking at your options and gathering information to help support your equipment decisions later. The following is a brief overview of the furnace replacement process and what you need to know when considering taking out the old furnace and putting in a new one.
Why Would You Want to Replace the Furnace?
Furnace replacement is often a matter of necessity rather than choice. After a long service life, the system may have finally started to break down too often, becoming too expensive to maintain. The unit's efficiency and effectiveness could have deteriorated to the point where it isn't producing sufficient heating to keep your indoor environment comfortable. Here are some of the major factors to take into consideration when evaluating the performance and condition of your existing furnace and deciding whether furnace replacement is necessary.
Age: The age of your furnace is an overall factor that should be considered in connection with other conditions on this list. Furnaces more than 15 years old are entering the age range when the need for replacement becomes more likely. However, age by itself isn't necessarily a good reason for replacing a furnace. If your heating system has been well maintained throughout its life and is still in good condition, it will likely serve you well through several more seasons. When furnaces start showing other troublesome signs along with their age, it makes sense to look at replacing an older furnace.
Decreased reliability: It's not unusual for a well-maintained furnace to need occasional repair. When the system starts breaking down frequently, however, it's time to consider whether it's worth the expense to keep fixing it. Furnaces nearing the end of their life span tend to break down more often during the last two years. If this is happening, you're likely better off investing the money you'd spend on extra repairs on a newer, more reliable heating system. If the total amount you've spent on repairs over the last two or three seasons seems too high, it could easily mean a furnace replacement is your best option.
Inconsistent heating: Your furnace should be able to provide an even, consistent level of heating throughout your home. When furnaces are losing functional ability and are nearing a major breakdown, they'll have more trouble keeping up with the temperatures you set at the thermostat. Take notice of the quality of heating your furnace is producing. If there are rooms or areas in your home that are cooler or warmer than you'd expect, the problem may lie with your failing furnace.
Decreased heating efficiency: When furnaces lose efficiency, the result is that it costs more to maintain the levels of indoor heating you're used to. Fuel isn't used to its best advantage, air leaks cause heat to be lost before it gets to your indoor spaces, or electric heating elements consume more power to generate heat. If your monthly heating bills suddenly increase with no reasonable explanation, such as colder outdoor temperatures and increased furnace use, it can indicate a substantial loss of system efficiency. When furnace efficiency drops substantially, you'll waste too much money and energy keeping your home warm. Worse, the system could fail completely when the highest demands are placed on it during the season's coldest days. A furnace replacement is the best option at this point.
Change in burner flame color: This applies only to furnaces that burn fossil fuels such as natural gas or propane. The burner flame should consistently be blue in color, which indicates safe and effective combustion of fuel. If the flame color changes to yellow, it could mean that carbon monoxide is leaking out of the system somewhere. Carbon monoxide (CO) is a deadly gas produced as a by-product of fuel combustion, and it's extremely dangerous to everyone in your household. Have suspected carbon monoxide leaks checked as soon as possible. If the leak is caused by a cracked heat exchanger, you're facing a complete furnace replacement.
Unusual sounds coming from the furnace: In general, you can expect a furnace to run relatively quietly, with the most noise coming from the air handler that blows air from the furnace into the ductwork and out into your home. If your furnace suddenly starts producing noises you've never heard before, or if the common noises it produces have started getting louder, call your HVAC specialist immediately. The problem may be a loose component or something simple, but if not, a replacement may be necessary.
Furnace Efficiency
Apart from reasons related to age, condition, and performance, you may want to replace your furnace to take advantage of the improved performance and lower costs of a newer high-efficiency heating system.
The most important piece of information to look for on a high-efficiency furnace is the unit's annual fuel utilization efficiency, or AFUE. This number is commonly displayed on the unit, in the system's owner's manual or other literature, or on an attached EnergyGuide card.
AFUE numbers indicate the furnace's efficiency. Specifically, they tell you how much of the energy in the fuel or energy the furnace uses will be converted to actual heat that can be used in your home. For example, a gas furnace with an AFUE of 90 will be able to convert 90 percent of the energy in the natural gas to usable heat. The other 10 percent is lost through leakage, exhaust or dissipation. Heat pumps and some electric furnaces can reach AFUE numbers in the middle 90s.
Higher AFUE numbers mean greater efficiency. In turn, the higher the efficiency of your furnace, the better it will utilize fuel and the less expensive it will be to operate. It may cost somewhat more to invest in a high-efficiency furnace, but the monthly savings on your heating bills will allow you to recover the cost of the system by about the halfway point of the furnace's expected useful lifespan.
Types of Furnaces
Under most circumstances, you'll probably want to replace your furnace with a model that uses the same type of fuel as your current system. Consult with your local trusted HVAC contractor for help with finding an appropriate new furnace, or for help if you want to switch to a different fuel type.
Natural gas: Natural gas furnaces are popular and common, with excellent efficiency ratings and solid, reliable performance. They require a gas connection from your local utility company to supply the fuel.
Oil, propane and other fossil fuels: Propane, fuel oil and fuels other than natural gas can be used in some types of furnaces. This fuel is usually provided by a local supplier who delivers a large amount of fuel to your location and stores it in a tank near or inside your home. These bulk tank fill-ups will require a large expenditure at one time rather than the monthly charges you'll get from a municipal utility company delivering natural gas.
Electricity: Electric furnaces use electricity to produce heat. They're extremely efficient and produce plenty of high-quality heat for your home.
Heat pumps: A heat pump is a type of heating system that works on the principle of moving heat from one place to another via a system of pipes containing a refrigerant. A heat pump can pull heat out of even cold outdoor air and bring it into your home, although the lower the temperature, the less effective and efficient a heat pump will be. Under about 32 degrees, heat pumps commonly use a set of electric heating coils to produce heating. Heat pumps also provide cooling during the summer months. You can count on these systems to be highly efficient and extremely effective at controlling the temperatures in your indoor environment.
Sizing a Replacement Furnace
Your replacement furnace must be properly sized—that is, have enough functional capacity to provide the amount of heat you need to keep your home at the temperature you prefer. Before selecting a new furnace, have a load calculation performed on your home. This process allows an HVAC professional the opportunity to assess various characteristics of your home and determine how much heating is actually needed. When you know what your heating load is, you can choose a new furnace that will provide exactly that amount of heating and no more, boosting efficiency and cutting down on wasted energy and money.
Black Diamond Plumbing & Mechanical is a premier provider of heating, cooling, plumbing and electrical services for customers in and around the Chicagoland area. Contact us today for more information on furnace replacement, for expert advice choosing a new furnace, and for access to a full range of new furnaces that will meet your home heating needs, now and for years to come.
Image Provided by Shutterstock.com
Request Service
Please fill out the form and we will get in touch with you shortly. We look forward to serving you!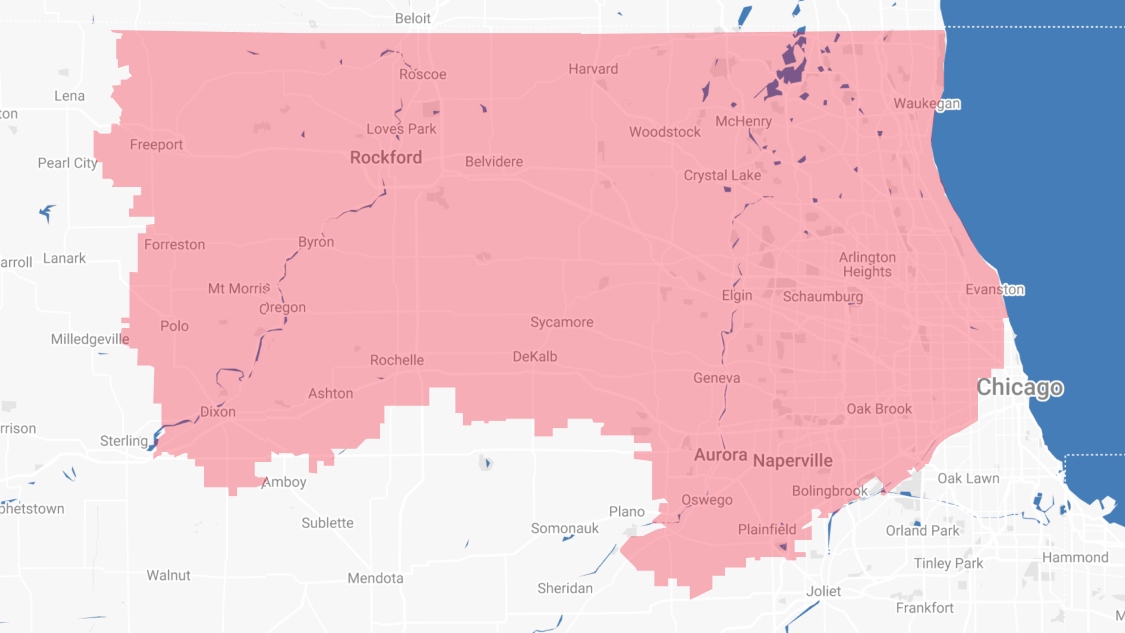 Proudly Serving
The Chicagoland Area
Addison | Algonquin | Antioch | Arlington Heights | Aurora | Barrington | Bartlett | Batavia | Beloit | Belvidere | Bensenville | Bloomingdale | Bolingbrook | Buffalo Grove | Byron | Caledonia | Capron | Carol Stream | And Much More!
VIew ALL