Electrical Safety for the Holiday Season
Holiday decorating is tons of fun, and every year many Chicagoland, Illinois, families love to go all-out with lights and displays. Keep in mind while you're decorating that you're asking your home's wiring to handle more power than it is used to at any other time of the year. The more you plug in, the more you need to make sure you're using good safety practices as you decorate. String up those lights with care this year so you can focus on the gifts and the good cheer and not worry about any potential electrical issues.
Don't Overload Outlets
It may seem like electrical safety 101, but it's so important it bears repeating in every discussion: do not overload your outlets. They have two plugs in them for a reason, so stick to plugging two things into each outlet. When decorating for the holidays this can get frustrating because of course you want to plug in lots of strands of lights to make your indoors and outdoors look festive and bright.
Power strips are the only safe way to plug multiple things into an outlet, and even then you have to know what to buy and how to use it. It's essential that you get a power strip with an on/off switch and its own circuit breaker. That way, the strip will turn itself off if it gets overloaded. Plugging in holiday lights probably isn't enough alone to trip the power strip's circuit, but combine that with running a hair dryer, a microwave, or an electric heater and you could easily overload your outlet.
Utilize that on/off switch. When you aren't home and don't need the lights, turn the strip off or unplug it completely. Only use it when you have to. Make sure you perform weekly tests on your outlets, too. Any outlets with the little test buttons between the plugs should be reset and tested regularly. Ultimately, if you're not sure about overloading your outlets, try to find holiday decorations that use candles or that run on batteries instead.
Keep Your Tree Watered
Christmas tree fires probably seem like the kind of thing that happens to someone else, not to you. If you want to make sure it won't happen to you, keep your tree watered. Stringing lights on a potentially flammable object needs to be done very carefully, and the drier the wood is the more flammable it becomes. Firstly, the tree trunk should fit comfortably into the tree stand. Don't cut the sides off the bottom of the trunk to get it to fit, because that may impede the tree's ability to suck up water.
If you bought a pre-cut tree, cut about half an inch off the bottom of the trunk before you put it in the stand. However you got that tree, make sure you put it in water as soon as you get it home, even if that means setting it in a bucket while you clean up the living room and dig out the ornaments from the hall closet.
It always needs to be in water so it never has the chance to dry out. Check the tree stand every day and replenish the water as needed. In addition, keep the tree away from sunlight and heat sources, as both of these elements dry it out faster as well.
Get Your Wiring Checked
Outlets aren't the only components of your home's wiring you need to worry about during the holiday season. You're going to be using more power, both inside and outside the house, to keep those lights shining brightly on the tree, across the mantle, and beautifying your front yard. Have a professional check your wiring and your circuit breakers before you do any heavy decorating.
While the professional is there, ask how much power your system can handle. If you plug too much in, even with a power strip or using multiple outlets, you could keep overloading your wiring with too much power and tripping the circuit breaker. While circuit breakers are there to keep you safe, you don't want to keep asking your wiring to handle more power than it's able to. Plus, it's a huge hassle to have to keep going down to the basement or into the garage to reset the circuit.
Read up on Fake Christmas Trees
If real trees have the potential to burn, it makes sense that artificial trees seem like the smart solution. While artificial trees can be a great idea for some households, many of them come pre-lit, which means they still plug in and still bring hazards with them.
A fake tree is made of plastic and metal, and if it comes in contact with a candle or an electrical spark it can light up just like a real tree. They're never going to dry out, but be careful how long you leave them plugged in, and always practice outlet safety with your artificial tree the same way you would with lights on your real one. It may seem like common sense, but keep the artificial tree well away from any candles, and it should be on the other side of the room from the fireplace.
Families with children should be extra careful with artificial Christmas trees. Some of them have PVC in them, which can contain lead. Finding an artificial tree without PVC may be a good solution for families with asthma or allergy problems, as artificial trees won't carry in as much pollen or mold on them as real ones can. Don't get the kind with the fake snow covering, however, as the substance used in the spray can actually trigger asthma.
Also, remember to dust and clean off your artificial tree from year to year. These trees sit in the closet or the attic for eleven months out of the year, catching all kinds of dust and indoor air pollutants. When you pull them out in December, they release that year's worth of grime into the air and can cause serious allergy and asthma problems.
Try opening the tree up in the garage or the basement and going at it with the vacuum. You might use a spray bottle to clean off other artificial plants, but since your artificial tree plugs in, using water to clean it is a bad idea.
Practice Good Safety with Your String Lights
Did you know that you can only connect a certain number of light strings together before the whole thing becomes a safety hazard? The typical number of strings you can connect is three, but it varies based on length, type of light, and manufacturer. The box should give you instructions on safely connecting your lights, but if you can't find information there then visit the manufacturer's website. Make sure you can cover everything you need to with a safely connected string of lights; otherwise, find longer strings or redesign how you're decorating.
Make sure you follow directions when replacing the bulbs on your light strands. First, don't replace a burnt-out bulb while the lights are still plugged in. Mark the bulb before unplugging the lights. Second, the lights will come with several replacement bulbs that are rated for that strand. They all may look the same, but bulbs from other boxes of lights might not have the same wattage. Either let the bulb be burnt out or get new lights altogether if you don't have the right replacement bulb.
Finally, when hanging lights up outside, make sure you get the kind rated specifically for outside. You may not think there's much of a difference, but the outdoor lights are crafted to handle snow, ice, and freezing temperatures while the indoor variety are not. The wires of indoor lights may become damaged when exposed to the elements, which can cause shocks and fires if you're not careful.
Be safe and smart this holiday season so you can focus on decorating and enjoying holiday cheer. If you're worried about your outlets, wiring or circuit breakers, a Black Diamond inspection will set your mind at ease. Call the professionals today.
Image provided by Shutterstock
Request Service
Please fill out the form and we will get in touch with you shortly. We look forward to serving you!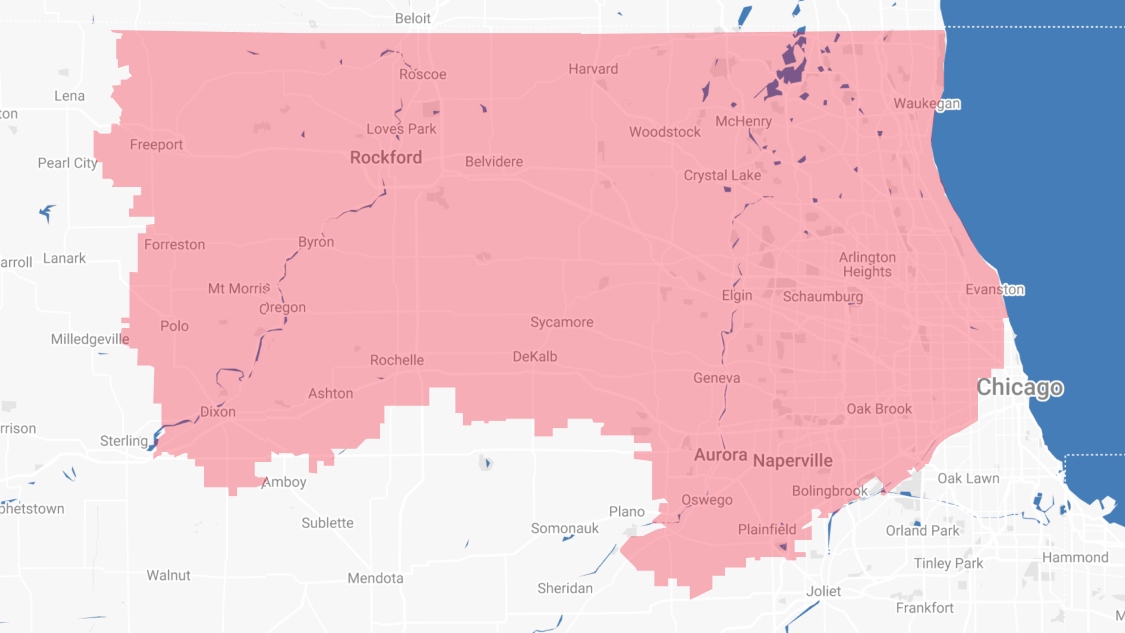 Proudly Serving
The Chicagoland Area
Addison | Algonquin | Antioch | Arlington Heights | Aurora | Barrington | Bartlett | Batavia | Beloit | Belvidere | Bensenville | Bloomingdale | Bolingbrook | Buffalo Grove | Byron | Caledonia | Capron | Carol Stream | And Much More!
VIew ALL