HVAC Services in Chicagoland
Serving the Chicagoland Area
Are you asking yourself where you can find HVAC services "near me" in the Chicago area? Look no further than our team of expert HVAC contractors at Black Diamond Plumbing & Mechanical. When you run into a problem with your HVAC system or simply need yours maintained, you can count on our team to leave your system running smoothly and evenly heating and cooling your home. We provide HVAC services in Naperville, Barrington, McHenry, and the surrounding areas. If you're looking for a reliable team you can trust to restore comfort in your home, give us a call!
To schedule HVAC services give us a call at (866) 350-4793 or contact us online today.
Schedule Your Service Today!
HVAC Repair
With a full crew of courteous, professional technicians, we're ready to do whatever it takes to get your residential or commercial HVAC system up and running quickly. Black Diamond employees answer our phones around the clock, so you'll never be stuck talking to an answering machine. We offer:
Emergency HVAC repair 24 hours a day, 365 days a year
Flat-rate pricing during business hours
Professional technicians who have earned North American Technician Excellence certification
A satisfaction guarantee
Scheduled service appointments Monday through Saturday from 7 a.m. to 5 p.m.
Contact us online today to schedule HVAC services.
HVAC Installation & Replacement
From consultation to system design to HVAC installation, our team is ready to design the best setup for your space and your budget. We start by assessing your existing equipment and discussing your needs. We'll answer all of your questions and address all of your concerns. Our estimates on installations or replacements are always free, and we can even show you a projection of how much energy a new system could save compared to your current older model. Our technicians specialize in installing rooftop units, air cleaners and purifiers, humidifiers, thermostats, internet thermostats, and Wi-Fi thermostats that can be controlled with thermostat apps. We can also perform carbon monoxide tests.
To learn more about our HVAC services, call us at (866) 350-4793 today!
HVAC Maintenance
In order to keep your HVAC system running efficiently for 10 to 15 years, it should be properly maintained twice a year. Schedule HVAC maintenance once in the spring to prepare for cooling season and once in the fall to prepare for heating season. Our technicians will fix and replace any small parts that need to be repaired, inspect connections, fluid levels, and filters, and more! Not only will maintenance extend your system's life span, it'll also help it function more efficiently and lower its likelihood of a breakdown.
For more information on our HVAC maintenance services and the other HVAC services we offer, contact us today!
Choose Black Diamond for HVAC Services
Black Diamond Plumbing & Mechanical is your Chicagoland source for professional, skilled HVAC installation, emergency HVAC repair, and preventive maintenance. We stand out from the competition by offering a quality guarantee, flat-rate pricing, and free estimates on installations or replacements. For reliable, reputable service, choose Black Diamond.
Call (866) 350-4793 or contact Black Diamond today for HVAC services.
Heating and Cooling FAQs
How often should I schedule HVAC maintenance services?
HVAC maintenance appointments need to happen at the start of the cooling season and the heating season. In addition, you should plan to change your HVAC filter every one to three months. By investing in regular maintenance, you can extend the life of your HVAC system, reduce your energy bills, and potentially improve your indoor air quality.
Should I do my own HVAC repair?
No, HVAC repair needs to be handled by a qualified HVAC technician. These systems are highly complex, and poorly performed repairs could lead to a full breakdown or a shorter life span. If you are noticing any problems with your HVAC system, call a licensed technician for help.
How long should my heating and cooling system last?
The answer depends on the type of heating system you have. A central air conditioner lasts 10 to 15 years. Heat pumps average 15 to 20 years. If you have a ductless mini-split, you can get up to 30 years of life out of it. Furnaces have a life span between 15 and 20 years. The best way to maximize the life of your HVAC system components is with professional maintenance. Common problems with HVAC systems include:
Thermostat problems
Refrigerant leaks
Water leaks
Efficiency problems
Unusual noises
Circuit breaker problems
Continuously running blowers
What are some common problems with HVAC systems?
If you have any problems like this, call for professional HVAC services.
What is the best thermostat setting?
Using your thermostat effectively will help you save money on energy costs. We recommend setting your thermostat to around 72 in the summer and about 68 in the winter. Leave the fan set to "auto" to conserve energy. When you are not home, lower your temperature in the winter to 65 and raise your temperature in the summer to 77 to conserve energy.
Request Service
Please fill out the form and we will get in touch with you shortly. We look forward to serving you!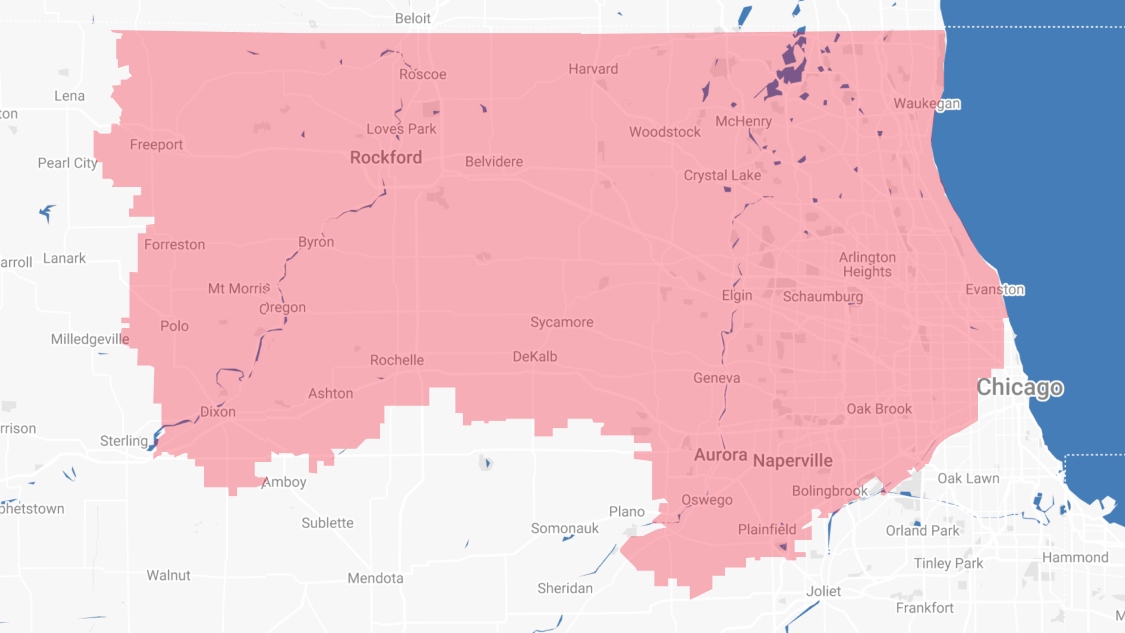 Proudly Serving
The Chicagoland Area
Addison | Algonquin | Antioch | Arlington Heights | Aurora | Barrington | Bartlett | Batavia | Beloit | Belvidere | Bensenville | Bloomingdale | Bolingbrook | Buffalo Grove | Byron | Caledonia | Capron | Carol Stream | And Much More!
VIew ALL