HVAC Maintenance in Chicagoland
Serving Crystal Lake & the Surrounding Areas
If you're like many McHenry-area homeowners, you only give thought to your HVAC system when something goes wrong. However, this type of reactive maintenance can actually be a costly way to handle your heating and cooling system. Black Diamond Plumbing & Mechanical believes routine HVAC system maintenance is a better solution. By giving your system a little TLC now, you may be able to avoid emergency repairs and high energy bills later.
The professional HVAC contractors at Black Diamond have been serving homeowners in Chicago and the surrounding areas since 1999. With our highly experienced heating and cooling maintenance teams and our dedication to customer service, there's no local HVAC company around that can compete with our air conditioning contracts and yearly service plans.
SCHEDULE NOW
Connect with Black Diamond online to find out more about the benefits of signing on for a maintenance agreement, or call (866) 350-4793 to schedule your annual AC maintenance today!
How Often Should I Have My Chicago HVAC System Serviced?
While the answer to this question partially depends on what type of HVAC equipment you have, most systems need to be professionally maintained at a yearly minimum. This means that you should schedule air conditioner maintenance in the springtime, and furnace maintenance should be scheduled in the fall to cover all of your bases. In the case of a heat pump system, which runs all year long, you would need maintenance twice — once in the spring and once in the fall to cover the same needs as a conjoined forced-air system.
Save Money by Investing in HVAC Maintenance
One of the major hassles of scheduling an annual HVAC service, besides remembering to do it in the first place, is having to shell out time and time again for one-at-a-time services. A single maintenance visit can cost hundreds of dollars at a time, depending on who you're scheduling service with. It's still worthwhile, to be sure, but there's a better solution!
HVAC maintenance agreements roll your yearly AC maintenance and furnace maintenance needs into one easy monthly payment. Together with these savings, and the savings you stand to gain from avoiding costly repairs and reducing energy waste, our contractors can say with full confidence that setting up a recurring HVAC maintenance service contract is well worth your time.
And that's not all you get out of a maintenance contract. Together with all of the bonuses that Black Diamond offers, your HVAC system will also benefit from:
More efficient operation – A properly maintained system will operate at its most efficient level, helping reduce your energy expenditures.
Longer life span – Get the most years out of your system by keeping it functional and well maintained.
Less cost for repair – Not only will the system have a lesser need for repairs, but with a maintenance check each year, you can also spot small problems before they develop into big ones.
More comfortable home – A maintained system will more evenly heat and cool your home, contributing to your family's overall comfort.
Peace of mind – You can enter the heating and cooling season knowing that a trained professional had checked your system top to bottom!
Prepare your home with a comprehensive HVAC service contract from Black Diamond! Contact us online to schedule HVAC maintenance, or call (866) 350-4793 to talk about a maintenance plan!
Thorough Inspection of Your HVAC System
At Black Diamond, our team is trained to check your HVAC system thoroughly. When you call for an annual maintenance check, our professional technicians will come to your home to check the system from top to bottom. We will inspect all of the parts, connections, fluid levels, filters, and more! We recommend these system checks at the start of the heating season and then again at the start of the cooling season to keep your family comfortable all year long.
Ready to request a furnace tune-up? Call now to schedule your appointment.
Save Money on Maintenance with the Crystal Club
One way in which Black Diamond helps our customers make maintenance a priority without breaking the bank is with our Crystal Club maintenance agreement program. As a Crystal Club member, you will get your annual maintenance checks for the lowest price with added benefits and offers. With one low monthly payment, you'll also get priority scheduling and reduced pricing on repairs. Our HVAC preventative maintenance contracts are really the most obvious solution to maintaining your heating and cooling systems. Our maintenance includes:
One air conditioner precision tune-up per year ($119 value)*
One furnace or boiler precision tune-up per year ($119 value)**
One complimentary water heater flush per year ($125 value)
One multiple-point home inspection per year ($125 value)
One-year extended guarantee, in addition to other existing guarantees
Special product savings over the course of the year
Automatic giveaway entries over the course of the year
We also take pride in offering the following discounted services:
15% off any needed equipment repairs
10% off Aeroseal solutions duct cleaning and sealing
2% annual reward (earned)
5% off excavations
5% off whole-house repiping
5% off generator, AC, and furnace or boiler installs
*Add AC, furnace, or boiler units for an additional $2 per month, per unit ($119 Value)
**Annual generator tune-ups added, starting as low as $20 per unit, per month
Regular, routine HVAC maintenance can help reduce monthly energy costs, improve indoor air quality, and enhance the overall comfort of your home. When you sign up for a maintenance service agreement with Black Diamond Plumbing & Mechanical, the hassle of scheduling service is behind you. We will call you to ensure we are inspecting your unit before the summer months begin so you have an AC unit that lasts all season long.
Professional HVAC Maintenance Near McHenry, IL
Black Diamond has been serving the McHenry area for years, offering the services of a family-owned and -operated company that puts your needs first. Our business focuses on the following principles:
We always answer the phone – You'll never get an answering service when you call, and we're here for you 24/7, 365 days a year.
We do what we say we will – We'll arrive on time, provide quality service, and offer flat-rate pricing. There are no surprises with Black Diamond.
We surround ourselves with the best people – We hire highly trained professionals who are friendly, knowledgeable, and hardworking!
If you're searching for home AC tune-up specials "near me," check out our specials!
Don't neglect system maintenance any longer. Contact Black Diamond to take the next step in keeping your home's heating and cooling systems well-maintained.
Frequently Asked Questions About HVAC Maintenance
How often should I schedule HVAC maintenance?
You should schedule maintenance in the spring and once again in the fall. This ensures your heating and air conditioning systems are in good condition for the season ahead. Of course, you may want to increase this schedule based on the age and condition of your HVAC system.
How can I check if my HVAC system is still under warranty?
Most warranties are five years, and you can inspect the label on your HVAC system to determine the manufacture date. You can also contact the manufacturer and have the company run the serial number to determine if there is any existing warranty coverage on the unit.
Can I maximize the efficiency of my heating and cooling systems?
Absolutely. Regular cleaning, filter changes, and keeping up with maintenance and repairs will go a long way toward improving efficiency. Other steps you can take include sealing leaks around windows/doors, hanging window treatments, and, in summer, avoiding cooking, dishwashing, and clothes washing/drying in the middle of a hot day.
How often should I change the air filters?
Changing your filters every month will help improve indoor air quality. Always make sure you use a HEPA filter, and it's a good idea to take other steps to help improve your air quality. Things such as not wearing shoes in the house, cleaning your ducts, regularly washing pets, and periodically opening windows/doors to let fresh air in will make a breathable difference.
What happens if my HVAC system is too small?
If your furnace or air conditioner is too small, they'll struggle to keep you comfortable. As they work harder, they wear out faster. This will increase the frequency and cost of repairs and reduce the operational life span of the system.
Should I cover my air conditioner in the fall?
It isn't necessary to cover your air conditioner in the fall, but it can help protect it from collecting debris and suffering damage from wind-blown debris. Be careful not to use it while the cover is on because the heavily restricted airflow can damage the system.
Do you have more questions about HVAC maintenance? Contact the HVAC repair experts at Black Diamond Plumbing & Mechanical by calling (866) 350-4793.
Request Service
Please fill out the form and we will get in touch with you shortly. We look forward to serving you!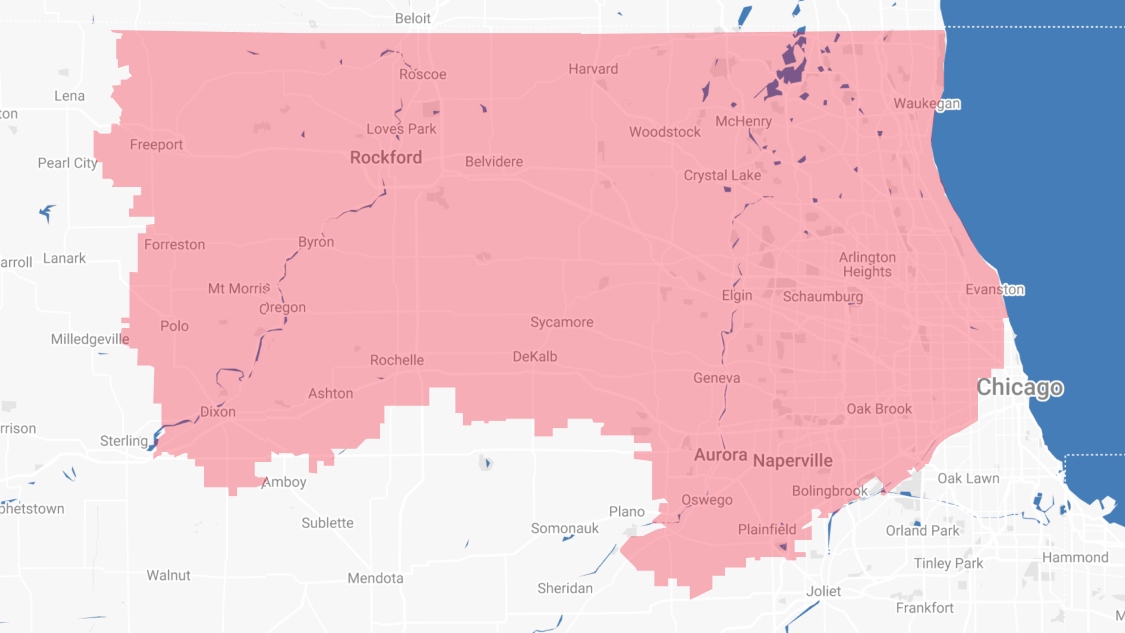 Proudly Serving
The Chicagoland Area
Addison | Algonquin | Antioch | Arlington Heights | Aurora | Barrington | Bartlett | Batavia | Beloit | Belvidere | Bensenville | Bloomingdale | Bolingbrook | Buffalo Grove | Byron | Caledonia | Capron | Carol Stream | And Much More!
VIew ALL